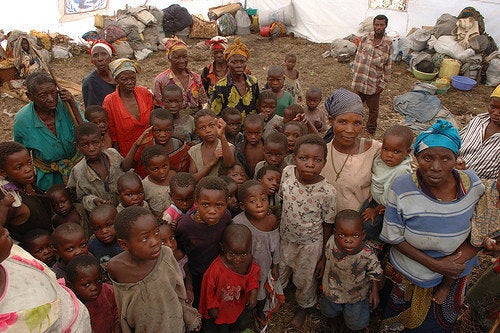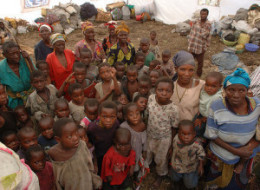 One of the winners of the first round of funding from Members Project from American Express, The International Rescue Committee works in war and disaster zones to provide humanitarian aid during emergencies, and to help communities rebuild in the aftermath. The IRC also helps refugees who are given sanctuary in the United States.
We caught up with Melissa Winkler on a recent trip to Kenya, and she told us about their new on the ground initiatives and how the new funds they received courtesy of the Members Project.
Winkler was in Kenya to train new staff from nearby countries to become better advocates for IRC:
Most of them are from nearby countries, Somalis, Kenyas, Ugandans, etc and they come to these issues with the credibility of being form the place they're working.
She spoke about new trends in philanthropy, and how crowdsourced philanthropy, like Members Project, helps connect people in the United States to international causes:
The most exciting part about a project like this is that it engages thousands and thousands of people who might not otherwise get involved in cause related or humanitarian issues.
So, where will the funds go exactly?
What's so valuable about this kind of donation is how flexible it is when were giving flexible we're able to send it where we think it's needed the most. A sudden crisis - right now we're providing extensive humanitarian existence to the flood victims in Pakistan.
Other than food and shelter, what are the priorities for the refugees IRC works to help?

You think if you have a family displaced by war and you ask them what they need most - you might think they'd say shelter or they'd say food but we surveyed all these families in the Congo who have been displaced multiple times by ongoing conflict and they said 'we just want our children be able to go to school.' If you're able to help make that happen, you'll have a large impact on these families and whole communities.
What's the most important part of your job?

Raising awareness about humanitarian issues we're addressing - putting the spotlight on forgotten countries, especially after the spurt of media attention. I try to keep the spotlight on these places because recovery takes a long time. It takes a very short time to create a complete disaster but it takes a long time to rebuild.
The Members Project from American Express and Take Part is an innovative new way to give back: it's an online philanthropy contest that is open to anyone and lets the public decide who wins.
If you want your favorite charity to win big, register for the Members Project, and cast your votes to help 5 charities win a total of $1,000,000.
This article is part of a series of interviews with winners of the first round to get details on their charities and how they hope to use their new funds.
And be sure to stay tuned to American Express and Take Part's Members Project, because there's new voting every three months and new winners at the end of each voting period. You're just a click away from making a difference.

REAL LIFE. REAL NEWS. REAL VOICES.
Help us tell more of the stories that matter from voices that too often remain unheard.