The headlines this week literally made me sick to my stomach. But the comments, tweets, and social media jabs at one "A-list" celebrity actor that was outed by everyone from bar rag tabloids to major international news organizations are what those of us living with HIV call stigma. And it was very real this week online.
But it doesn't make a ton of sense. At least, not to me. I am not talking about the sensationalism of click-bait headlines and overreaching scoops. I'm pretty used to that in the digital space.
I'm talking about the hypocrisy of the internet.
Weeks ago, the internet really stuck it to Turing "PharmaBro" CEO Martin Shkreli for raising the price of a referred to mistakenly 'AIDS' drug, Daraprim, over 5000% and accused him (inaccurately, I believe) of literally profiting off the most sick in our society -- AIDS patients.
That reaction and empathy would have us all believe: the internet must give a damn.
But this week, we saw everyone's true colors. And the shade shown was not pretty.
"The guy smokes crack. He sleeps with strippers, porn stars, escorts and groupies. I'd be surprised if he didn't have HIV." -- Jesse Watters from Fox's "The Five"
"It was Russian roulette every day for a year." -- Bree Olson on dating Charlie Sheen.
@TorontoWLove: So Charlie Sheen has HIV, for years. Does this REALLY surprise anyone? He is the poster child of risky behaviour that would lead to it
@RealMainEvent: This whole Charlie Sheen sitch has me looking at Lindsay Lohan. For a few reasons.
@TheJoniCakes: Is anyone really surprised about Charlie Sheen's announcement? He's a narcissistic, elitist, addict. #CharlieShee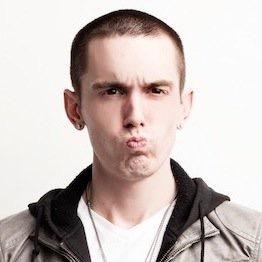 But for me, Josh Robbins, and others that are living with HIV or are supporters of compassionate HIV Awareness, here's just a sample of what we have felt from it all this week: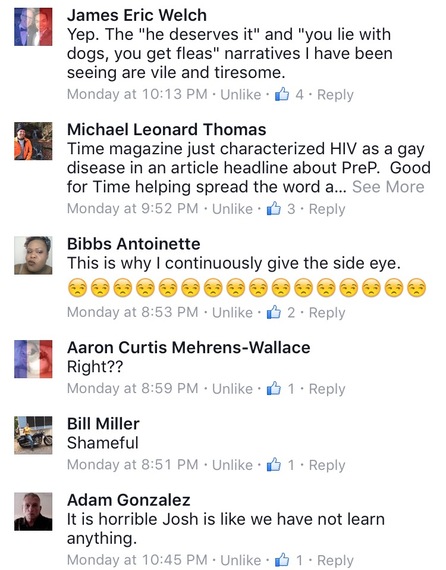 If this is what it is like in 2015 to come out of the closet as living with HIV, and this is the BEST we can expect from the internet, I question why many don't understand if HIV stigma still exists.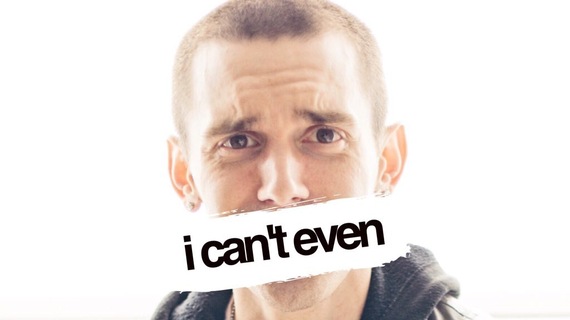 To the internet: Nobody deserves HIV. Nobody deserves feeling stigmatized. And if you participated in this parade of stigma -- shame on you, assholes!