The Super Bowl LI audience expected something special from Lady Gaga's halftime performance, but on Sunday, she didn't really blow off the roof ...
She JUMPED off the roof.
Sometimes, we take situations like this for granted. "Oh, there's a pop singer perched high above the crowd! Surely, after she's done singing an intro, the camera will pan away and focus on dancers or something while said pop star gets down to ground level like a human being."
NOPE, not Gaga. After singing some patriotic tunes on the roof of NRG Stadium in Houston, Lady Gaga leaped off the top of the stadium ― and people on the internet lost their Gaga-damned minds.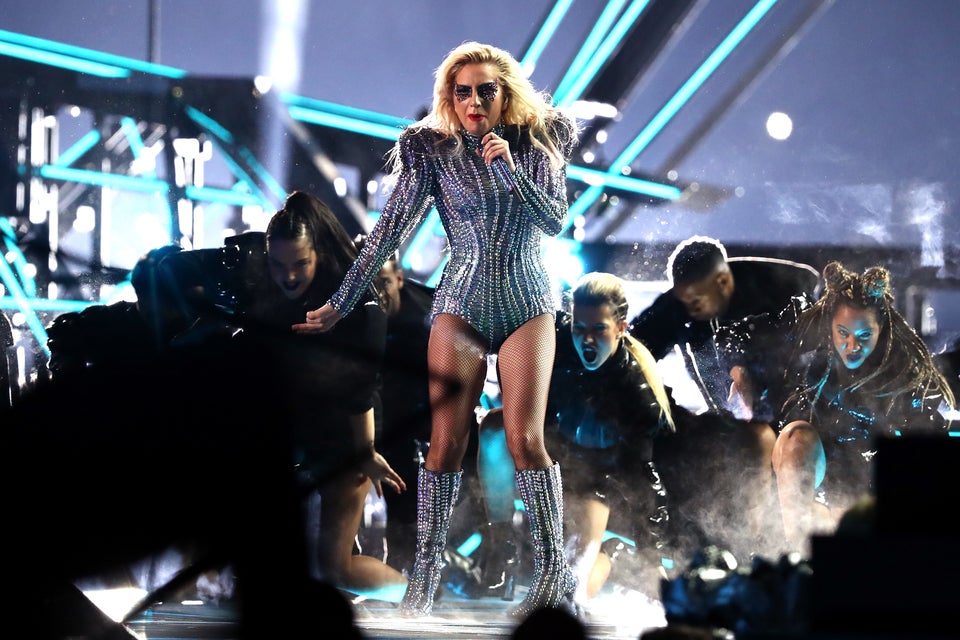 Super Bowl Halftime Show 2017