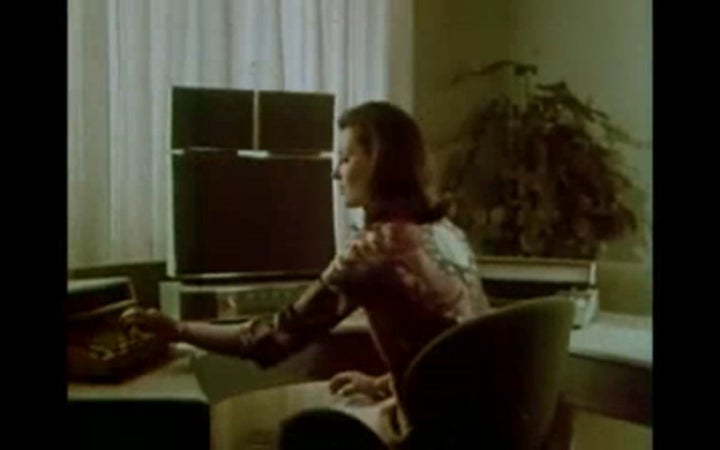 So back in 1969, what did we think the Internet would be like? In case you've ever wondered, this video reveals how we imagined the Internet in 1969.
'Fingertip shopping will be one of the many homemakers' conveniences,' the narrator explains as a trim, well-coiffed woman peruses a selection of sweaters on her 'console.'
The camera cuts to a businessman before a series of boxy computer monitors. 'What the wife selects on her console will be paid for by the husband at his counterpart counsel. All bills and transactions will be carried out electronically,' says the narrator.
The 1969 vision also imagines a sort of elementary email: 'Also at his disposal is an electronic correspondence machine or 'home post office' which allows for instant written electronic communication between individuals anywhere in the world.'
WATCH:
(h/t:
)
Calling all HuffPost superfans!
Sign up for membership to become a founding member and help shape HuffPost's next chapter