When 20-year-old Correll Stanfield traveled from Baltimore to Atlanta to visit his dad, something so right happened that it felt almost wrong: they took what's arguably the most thirst-worthy photo of 2015. Stanfield shared the picture on Twitter with the caption: "Pops, he looks more like my brother, this man 46 years old."
...And the world wasn't ready.
Stanfield's photo of him (left) and his youthful-looking father (right) caught the attention of many on social media, gaining more than 16,000 retweets as of Oct. 21, and 21,000 favorites. The photo was also posted on a Twitter account called "Fine Ass Black Men," because obviously.
"Well, it's definitely a confidence boost, not that I need one, but it's cool," Stanfield told BuzzFeed. "I think it's a blessing that me and my dad's physical stature has an overwhelming effect on some women."
An overwhelming effect, indeed. Here's what people are saying:
Stanfield is single but his dad is married, which undoubtedly comes as unfortunate news for countless people. However, Stanfield told BuzzFeed that his father is a pastor and he hopes that the attention the two received will "bring more women closer to God."
No matter your religious belief, however, it's hard not to appreciate these two divine creations: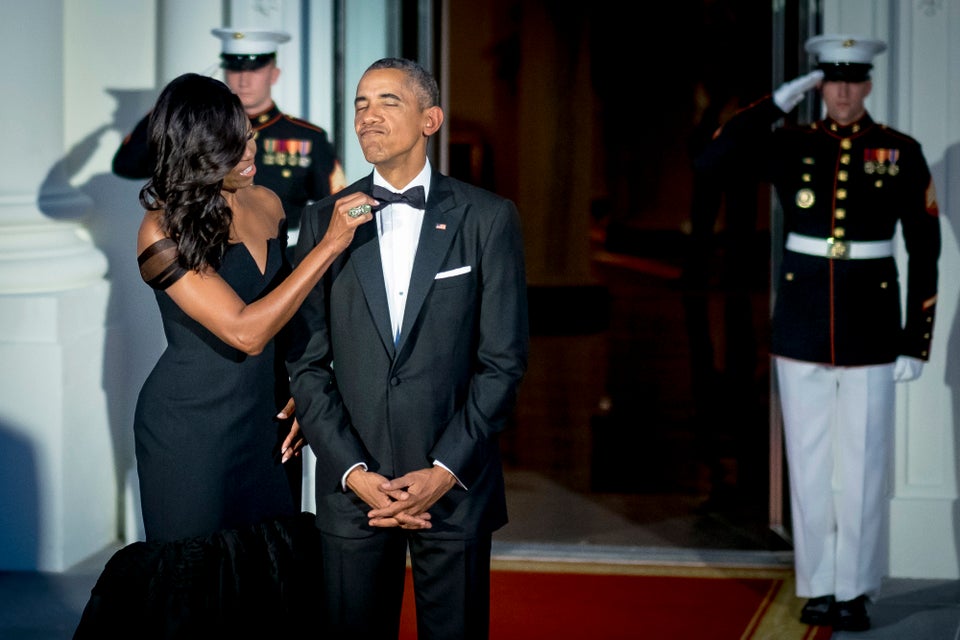 Black Celebrity Couples Advice On Love
Popular in the Community