One Florida family's Christmas photo is causing quite the stir.
The Internet erupted on Thursday when 19-year-old Rachel Yoshida posted a photo to Imgur and Reddit of her family wearing some festive T-shirts:
Rachel, her older sister Natalie, and their mother are wearing shirts that say "ho." And her dad is wearing a shirt that says "chillin' with my ho's."
"I have a great sense of humor, wrote one commenter, "but this is on the outside of my comfort zone."
Another commenter tried to put himself in the Yoshida patriarch's shoes: "As a new father, I can't imagine a situation when I'd call [my daughter] a ho. I suppose that changes over time. Or these people are f**ked up."
Others found the photo entertaining.
"As a father of three goofy girls and a fun wife, this needs more upvotes...," wrote one commenter.
"I agree it is not tasteful. But I don't find it offensive or 'deeply disturbing'... Calm down," wrote another.
Natalie, who came up with the idea for the photo, made it clear that her dad just rolled with it.
"My mom agreed immediately," she told BuzzFeed News, "My dad never actually agreed or disagreed. He's a great sport."
Natalie posted a shot from another themed family photoshoot just two weeks ago, featuring Natalie, Rachel and their mom in Sailor Moon costumes. (The family that cosplays together stays together?)
As for all the haters, the Yoshidas don't seem too bothered by the negative commentary their Christmas photos have gotten.
"All of our immediate friends understand our humor so they think it's
hilarious," Natalie told BuzzFeed.
"Not one person who knows us in real life has 'hated.' Everyone who is 'hating' is seeking offense in an obvious joke."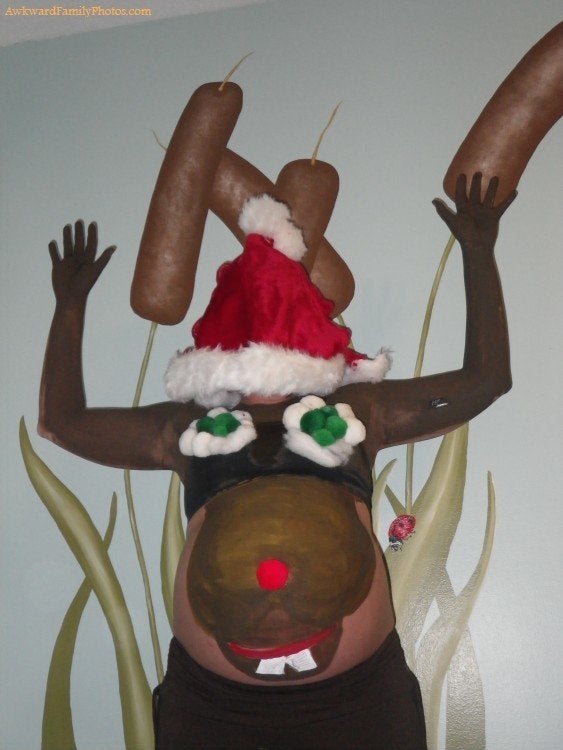 Awkward Family Photos Holiday Edition
Related
Popular in the Community