People really feel strongly about putting lettuce in the oven.
The Internet wept as they watched Nigella Lawson bake some lettuce leaves and subsequently add insult to injury by placing a fried egg on top.
The chef made her version of a Caesar salad on her BBC show "Simply Nigella"and it did not go over easy with fans. Her recipe consisted of lettuce baked in the oven with anchovies and garlic, all topped with the aforementioned egg. This strays from the traditional formula, which involves fresh lettuce, croutons and a white dressing.
Outraged viewers took to Twitter, decrying Nigella for her offensive, senseless actions:
Hey, cut her some slack. After all, she does admit in the video that the simple riff is somewhat of a "culinary joke." The show is meant to be "Simply" Nigella -- if you want a more complicated recipe, try this.
And who knows, maybe oven-baked, slightly burned lettuce is delicious! Maybe. Big maybe. But don't knock it till you try it!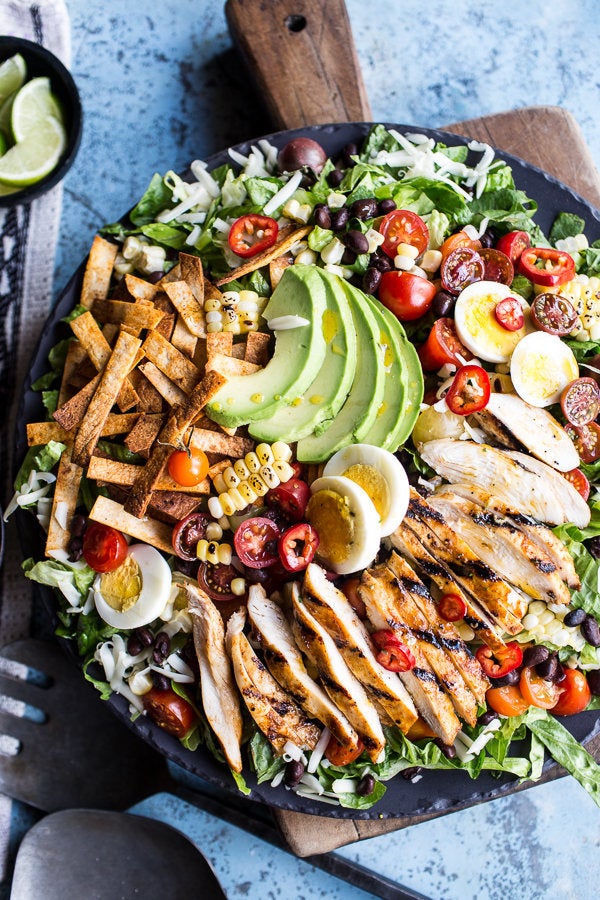 7 Salads For The Week
Related