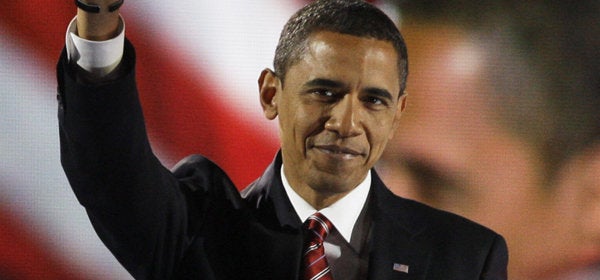 With amazing speed, President-elect Obama has answered the question of what would become of the mouth-watering database of names his campaign created from volunteers and donors. He has announced plans to become the first "wired" president through the new website www.change.gov.
Hallelujah. One of the many challenges facing this presidency is how to retain and grow the spirit of good will and activism that was ignited during the campaign. Building on the singular success of BarackObama.com, this new website has the ability to engage the American people as never before and become a hallmark of Obama's presidency.
It would be a mistake, however, to use the website as a partisan tool. The Washington Post reported this week that Obama's email database of 10 million campaign volunteers and donors may be used to "to support legislation, to offer feedback on initiatives and to enlist in administration-supported causes in local communities." This is worrisome.
A major reason why millions of Americans became involved in the Obama campaign was because it was so easy to do -- BarackObama.com was a brilliantly efficient website. Change.gov seems to be just as user-friendly and flexible and as such has the potential to engage all Americans, not just Obama supporters. In the best of all worlds, it could be a depository of information about the issues, activities and goals of the new administration. But, more importantly, it could be used as a call-to-action and a hub of ideas about ways that we can help our country during this difficult time.
Barack Obama seems to believe strongly in the American people and our potential to "make a difference" and his campaign was a shining example of how passion can lead to extraordinary generosity and commitment. And now there is this revolutionary tool that will make it as easy as a keystroke to connect our evolving instinct towards civic duty to the larger problems in the world around us. I hope that www.change.gov will be used as democratically as possible; it is the perfect vehicle to educate and inspire everyone to work for a better America.
Calling all HuffPost superfans!
Sign up for membership to become a founding member and help shape HuffPost's next chapter