If you were excited about the "What Color is This Dress" controversy, you'll be over the moon about this one.
The Internet is on fire as people try to decipher the grainy photo to figure out whether the person pictured in this photo is wearing pants.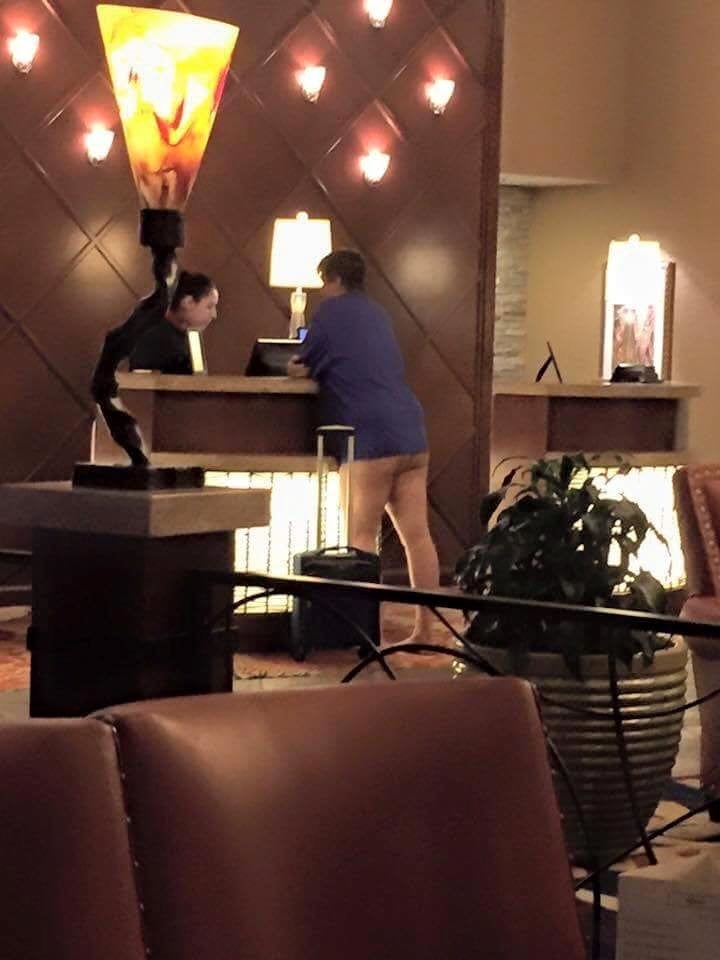 Posted to the Facebook page Passenger Shaming on Dec. 8, there are scant details about the image. It appears to be taken in a luxury hotel lobby, and the person behind the desk seems blissfully unaware that she may be speaking to a potentially pant-less person.
Passenger Shaming didn't respond to a message inquiring about the origin of the image.
So, is it an ass or just bad fashion? The 'net has a few theories.
"Please let these be nude colored leggings... Please for all that is good and right in this world...." Kira True Lee posted on Facebook.

"uh... pretty sure nude leggings dont come with ass hair. just sayin." user Jamiee C Oliver wrote.

"A booking for Donald Duck sir?" Jaimie Wood commented.
In any case, we won't be surprised when this booty pic cracks the Internet.
Popular in the Community