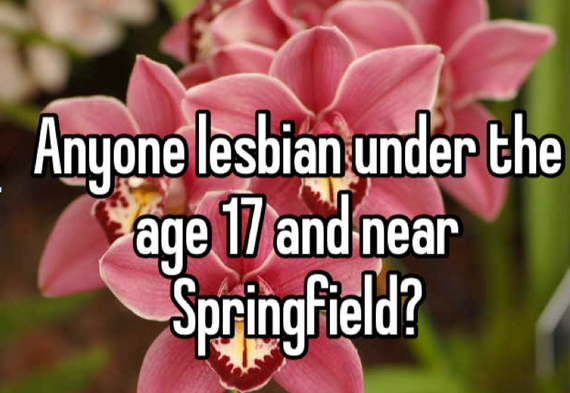 If you had a deep, dark, potentially life-damaging secret, would you post it on a public website for strangers to comment on? No? Well, what if it was anonymous? Still no?
As it turns out, millions of people would. To be specific, millions of people, mostly between 18 and 24 and 70% women, would.
Two years ago, a young man named Michael Heyward quietly launched Whisper App (pun intended), adding a new facet to the increasingly bloated social network mogul scene. The app is a techie version of PostSecret -- a place where users can anonymously post a meme-ified version of their darkest secrets. Only, Whisper App is more accessible. Strangers can "like" or leave comments on your emotional outbursts. Heck, they can even DM you to get more juicy details and maybe meet up with you for coffee later. Now you can overshare without being judged for it.
Each secret is posted in meme format (the app will help you choose a picture) and published to the stream under an anonymous name chosen by the user or a random name generated by the app. This anonymous name is used for all of the posts belonging to that user. Posts can be "liked" (a heart symbol like Instagram) or commented on by any other anonymous user and any user can privately message other users. It's basically Spartz Media's Six Billion Secrets in the form of Instagram without a "follow" function.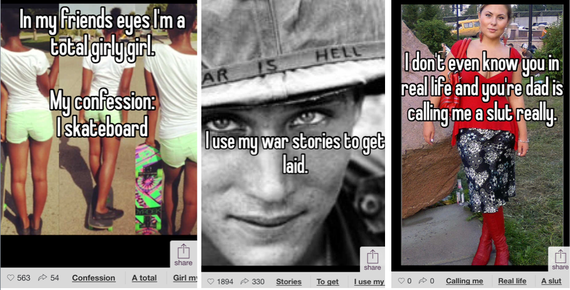 Some of the posts are pretty harmless, and it seems like most of them center around romance, sex and attention-seeking. (You can search by hashtag, making click-monger posts like this even easier.) Many are definitely not G-rated. In order to protect young teens from posts about threesomes and the scads of obvious predator posts, the app only allows users over the age of 17. It weeds out any ambitious 12-year-olds with a simple, "Are you over the age of 17? Yes/No" when a user logs in for the first time. It works on the websites of alcohol brands, right?
To prove just how creepy this can get, I submitted the whisper below: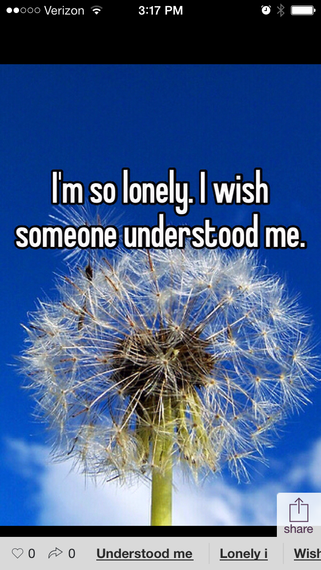 I figured this was about as generic as you could get. I wanted to see how reactive the user-base was. Within (literally) 30 seconds, I received the following private messages: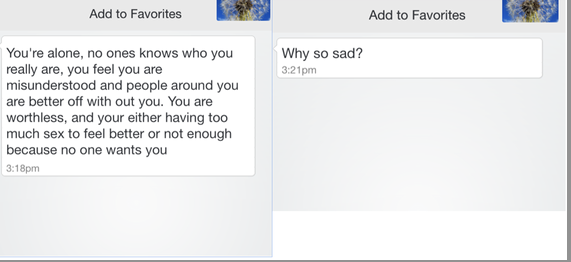 After 15 minutes, only one person had liked my post. I tried to come up with a less transparent secret. I discovered different font options. Users also have the option of taking a picture and submitting it, potentially a picture of yourself, which would definitely sidestep the anonymity aspect. I'll pass on that, thanks.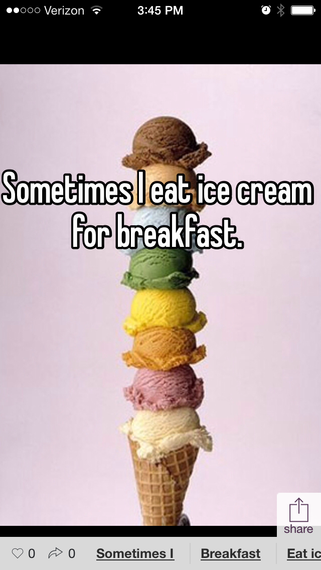 This post got a less-creepy, more "liked" response, nine likes in the first eight minutes actually. The notifications bring a feeling of satisfaction much stronger than likes on Facebook -- people on Whisper are complete strangers who enjoyed what you said, not just friends who may feel obligated to like your posts and who also may grow tired of you talking about yourself. This app gives users an unfiltered and entirely new audience. That's understandably appealing.
At the same time, the unfiltered nature of the app provides for some obvious problems. For one, there's the predator problem. There are also the risks involved in putting personal vulnerabilities onto an online forum, opening up opportunities for Internet trolls to do damage -- especially to emotional young people telling the world about cutting themselves, feeling worthless or having suicidal tendencies. Whisper maintains a non-profit foundation called Your Voice towards which they supposedly direct at-risk members of the community, but I haven't yet tested the speed of their response.
Another potential problem with the app is privacy. Though Whisper promises anonymity, with the NSA monitoring pretty much everything, can the Internet can actually be anonymous? For users who believe their secrets are completely safe, look no further than the app's own Privacy Policy:
You acknowledge and agree that transmissions over the Internet can never be completely secure and you understand that any message and/or information that you transmit to us might be intercepted and read by others, even if we take measures to prevent such interception (such as using encryption technology). You expressly agree that WhisperText may preserve any transmittal or communication by you through the Service, or any service offered through the Service, and may disclose that information if legally required to do so...
So yes, your secrets may not have your real name attached to them, but they are attached to your IP address and they are recorded by and held by a start-up company less than two years old. Still think that's safe? Look at Snapchat's recent security breach. If that's not enough, once published, your secrets are considered the company's property. Technically, unless you delete your account, they aren't even your secrets anymore.
Beyond its functionality and potential dangers, Whisper App brings forward a conversation about why an app like this would find popularity in the first place. Have we really become so disconnected from humanity that the only people we have left to talk to are strangers? Or are we (speaking of society in general) so desperate for attention that we need to add yet another social media outlet to our growing catalog because Facebook, Twitter, Instagram, Vine, Pheed, LinkedIN, Snapchat, Tumblr and Pinterest aren't enough?
When will we get tired of the incessant race to be the next Zuckerberg?
Twenty-six-year-old Heyward started Whisper with the help of his friend Brad Brooks, the founder of TigerText (an app that works like Snapchat for texting, best used for sexting your helpless personal assistant). The app has already raised $24 million with the help of Sequoia Capital and Lightspeed Venture Partners. If Lightspeed sounds familiar, that's because Lightspeed partner Jeremy Liew was the first outside financial supporter of SnapChat. Heyward landed on Forbes 30 Under 30 in Tech last month.
The app is currently free of advertising and its Privacy Policy forbids "promotion," but it will need to monetize, eventually sell to a competitor social network or burn out.
In the meantime, Heyward will hang out in his mansion/office in Santa Monica with his 30 employees while teenagers tell strangers their darkest secrets, completely unprotected.
Sounds like important social progress to me.
Popular in the Community