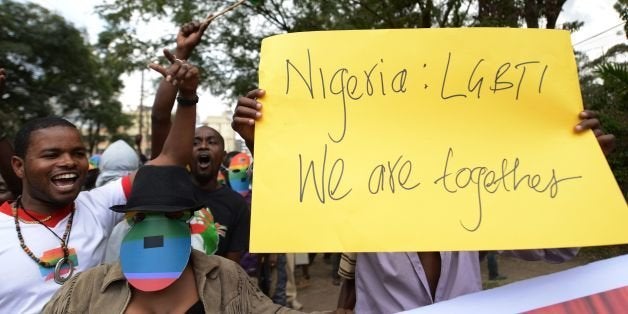 Jungle Justice is not a novel phenomenon in Nigeria. It has been described by some, more favorably as 'informal policing,' and by others, less favorably as 'vigilante justice'. Jungle justice occurs when ordinary citizens in Nigeria take the enforcement of the law into their own hands. It is the legal, social, political and/or cultural legitimization of extra-legal and extrajudicial modes of enforcing the 'law' and punishing 'crimes'. When someone is suspected of a crime, the people suddenly become judge, jury and executioner, sometimes to devastating effects. Many people have lost their lives through this form of lynching, and others have been hurt and humiliated in undignified ways.
There are many historical, political, social, economic and cultural factors that can account for the predominance of jungle justice in Nigeria; some of these factors may include the residual security force left over in many cultures from pre-colonial to colonial times, corruption of the Nigerian government, the underpaying, under-training and understaffing of the police force in Nigeria, which leads to the corruption of the police force. The corruption within the police force leads to bureaucratic inefficiencies that ultimately lead to them underperforming in their jobs of protecting the security of Nigerian citizens.
Consequently, this leads to Nigerians feeling less safe and deciding to take the law into their own hands to preserve their security. These aforementioned reasons do not act to justify or even excuse the act of jungle justice, but it does allow us gain a little bit of an insight into the practice itself, and why it has come to be so culturally entrenched as to be viewed by many to be a cultural necessity.
There are many reasons Jungle justice goes unnoticed and underreported in Nigeria, as it has been able to blend itself into the national narrative of one of the ways 'justice' is dispensed. The Nigerian police have sometimes actively and passively supported acts of jungle justice, either by joining in or by standing by and doing nothing. A police spokesman in Nigeria, Emmanuel Ojukwu, was once quoted as saying, "They pre-date the police, and they compliment our efforts. The police can't get into every nook and cranny," and as such, many times, the police welcome the practice of jungle justice with open arms.
However, there have been times when the practice of jungle justice has made news and was elevated to the national and even international narrative of the country. The most memorable being what is now referred to as the 'Aluu Four Lynching'. During this incident, which occurred on 5th October 2012, four young men, Ugonna Obuzor, Toku Lloyd, Chiadika Biringa and Tekena Elkanah, were falsely accused of stealing and were lynched to death in the community of Aluu in Port Harcourt.
The 'Aluu Four Lynching' enraged the public both nationally and internationally, protests were held, arrests were made, and then jungle justice simply dissipated away from the public's attention. But, the 'Aluu Four Lynching' did make a dent in the national conversation, and is still referred to today as the practice at its absolute worst.
There are many issues with jungle justice, not the least being that it is an extra-legal and extrajudicial practice that violates the constitutional rights of the people that are subjected to the practice. But, one of the most significant worries when it comes to jungle justice is that a practice that gets its legitimacy from its cultural environment will usually punish crimes that extend beyond what is legally prohibited to what is culturally prohibited, and this can become very problematic, very fast. The culture of homophobia is no secret in Nigeria, and it is one that I have written about extensively.
In Nigeria, about 93 percent of the population are against the practice of homosexuality. Homosexuality has always been illegal in colonial and postcolonial Nigeria, but not necessarily in pre-colonial Nigeria. And, on the 13th of January 2014, President Goodluck Jonathan inflamed what was already a deeply homophobic culture by signing a bill that criminalized gay marriage and gay civil unions, organizations that directly or indirectly supported gay rights, and the direct and indirect public exhibition of 'homosexual behavior.' Homosexuality was already illegal in Nigeria, and so this bill was unnecessary; all it did was fuel up hatred and prejudice towards homosexuals in Nigeria. Homophobia is deeply entrenched in the Nigerian culture, and so it follows that a practice that gets its legitimacy from cultural realities will also act in a way that extends the homophobic culture.
On the 17th of February of this year, Akinnifesi Olumide Olubunmi was allegedly accused of being gay in Ondo State, which is a state in South-Western Nigeria. Olubunmi was brutally attacked and beaten by the youth of Ondo State. He was rushed to the hospital, where he later died from his injuries. His alleged partner is currently on the run, and his property has allegedly been destroyed by the youths of the village. To date, no arrest has been reported.
Olubunmi is not the first homosexual to be attacked in Nigeria, and he will unfortunately not be the last. His name has been added to a long string of names of people who are the victims of a culture of prejudice so deeply entrenched that people have forgotten to question it. It is ironic that jungle justice is a reaction against the bureaucratic and institutional failings of the colonial creation of the police force, and yet the practice is used to enforce laws that were enacted in the country during colonial times.
The question becomes what to do about the practice of jungle justice, and the grim anticipation of the disproportionate effects it will continue to have on homosexuals in Nigeria. The sad and inescapable truth is that even if we somehow fix corruption within the Nigerian government and the Nigerian police, and fix the institutional and bureaucratic failings that accompany this corruption, it will still not be enough to completely eliminate jungle justice and attacks against homosexuals in Nigeria, although it might help.
Jungle justice is not a practice that we can afford to continue; it is undignified, very unbecoming and poses great dangers to people who are unfortunate enough to find themselves at the other end of the stick. The Nigerian government ought to criminalize all forms of jungle justice, decriminalize and even legalize homosexuality in Nigeria and we Nigerians need to start an honest and truthful conversation about the kind of nation we want to be. Do we want to be a nation ruled by prejudice, fear and hate, or a nation governed by honor, dignity, respect and love? We need to have these discussions within cultural contexts that challenge the culture of homophobia and the cultural legitimacy of jungle justice as a practice. It is only when we start challenging these deeply held norms that we can have any chance of surviving, progressing and escaping a terrible colonial past that seeks to envelop us, our pre-colonial identity, but more importantly the identity that we ought to aspire towards within our democratic, constitutional, contemporary society.
Calling all HuffPost superfans!
Sign up for membership to become a founding member and help shape HuffPost's next chapter