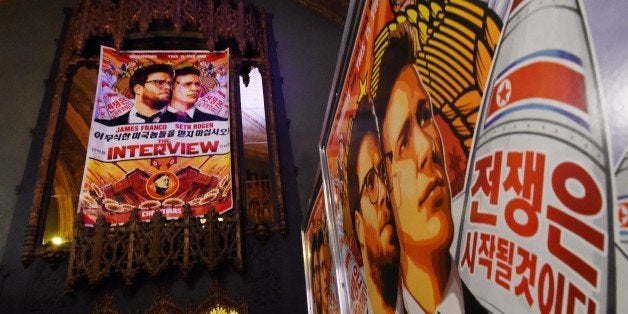 Posters for the canceled Sony Pictures film "The Interview" are now selling on eBay for as much as $550.
Usually worth about $15, the playbills -- emblazoned with cartoonish communist imagery and portraits of stars Seth Rogen and James Franco -- shot up in value on Wednesday after Sony scrapped plans to release the action-comedy in the wake of a devastating cyberattack and threats of violence against fans of the film.
But these posters will probably lose most of their value in less than a year, warned Rudy Franchi, a movie-poster expert who appraised pop-culture collectibles on PBS's "Antique Roadshow" for nearly two decades.
"A year from now, you wouldn't be able to get more than $15, maybe $20 for them," he said in a Thursday morning phone interview with The Huffington Post. "These things have no intrinsic value to begin with."
The movie-poster market is usually fueled by avid collectors who seek antique or rare playbills. For example, a rare poster advertising Fritz Lang's 1927 sci-fi classic "Metropolis" sold for $1.2 million in 2012 in a package with some other Hollywood memorabilia.
Speculators trying to capitalize on unusual public attention can send prices surging in the short term. After the September 11 terrorist attacks, for instance, posters from the 1976 version of "King Kong", which feature the gargantuan ape straddling the Twin Towers, sold for up to $125, Franchi said. Now, he said, those posters aren't worth more than $15.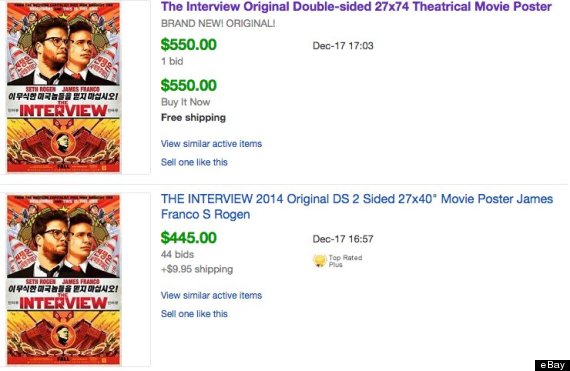 "Movie posters is a field dominated by collectors, and collectors don't usually participate in these fads," he said. "Once these speculators leave the field, collectors aren't going to pay that kind of money for these posters."
Support HuffPost
The Stakes Have Never Been Higher
Related
Popular in the Community