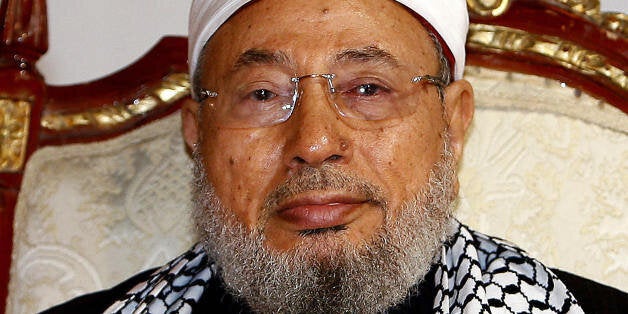 From his exile in Qatar, Qaradawi said the death sentence violated Islamic law.
But someone who encourages suicide bombings in Egypt and Israel, and seeks to replace the Camp David peace treaty with war, does not speak for the Islam I know.
I may not be a Muslim, but I know that calls for murder of civilians are not Islamic. For more than 10 years, I lived and worked as a reporter in a dozen Islamic countries -- from Morocco in the West to Egypt and Israel in the Middle East and as far as Calcutta and Indonesia in the Far East. Almost everywhere I found a kind and generous welcome. I was rarely asked my religion. I was a foreigner from a non-Muslim country -- America. It was obvious we had a right to have our own religion. The more enlightened Muslim folks I met said all religions are simply different paths leading to the same end, call it God, or Allah, or Vishnu or ethics. Following are some encounters I had with Islam:
When I rode my overloaded motorcycle through a fierce thunderstorm, up a steep curving road in Morocco's Middle Atlas Mountains, a bus driver coming down the hill stopped to let me pass the curve first, because climbing vehicles have priority. That was Islam.
When the bike broke down in a Berber village on a holiday, a local mechanic worked all afternoon for free. That is Islam.
When Nazi Gestapo and Vichy French collaborators in World War II told the Moroccan King to turn over the country's 300,000 Jews for the final solution, the king refused, saying there are no Moroccan Jews, only Moroccan citizens. That is Islam.
At the Blue Mosque in Istanbul I was awed by the inspiring shafts of sunlight filtering through the colored windows. A local man invited me to join him in prayer. "I am not a Muslim," I said. "No matter," said the man. "You will stay next to me." I meditated in my own mind on human kindness as he prayed. That is Islam.
In Eastern Turkey, I ran out of cash and local boys helped me find passengers to the next city to help pay for the fuel. That was Islam.
In Tehran, a hotel clerk refused me a bed because I was not Muslim. I asked him if God was not everywhere, including inside me. He gave me the room. That was Islam.
I was sick on the train and when I reached Mashhad the local hospital kept me for a week to cure me at no cost. That was Islam.
When our car broke down between Mashhad and the Afghan border, a villager insisted we sleep in his small, one room mud house. In the morning, I saw his whole family asleep outside on a carpet. That is Islam.
When I visited the holy men or malangas of Lahore, Pakistan in the Data Derbar Mosque, they told the shopkeepers I was a seeker after truth and they refused to take money from me for bread and tea. That was Islam.
When I interviewed an Afghan refugee in Peshawar who kept his daughter home from school, I told him I also had an eight year old daughter but she went to school and I hoped she would go to university. As I left he said: "Now, I will also send my daughter to school." That is Islam.
When I walked with mujahideen into Barikot, Afghanistan just after Soviet warplanes bombed it, some fighters asked what was my religion. I told them in my country by law no one can ask you what is your religion. That is a matter between each man and God; between a man and his family; between a man and his community. "We understand," said an elder. And the young men put away their guns. That is Islam
Once we slept in the desert outside Balkh in Northern Afghanistan during the time of the King. The local mayor and sheriff rode out on horses to our camp, worried for our safety. They gave us a room in the town hall. That is Islam.
In the old city of Sana'a, an old man asked me where I came from. Quietly, I told him American. Great, he said. "The US aid paid me to get my masters in management in Beirut 30 years ago. I used that knowledge for three decades in a government job. Thank you. Please come to my house for tea." That is Islam.
After the Great Tsunami of 2004 killed more than 200,000 people in Indonesia's Aceh Province, I saw a young Muslim Imam work together with a lady child psychiatrist to prepare teachers and parents to deal with childhood trauma. That is Islam.
Unfortunately, due to preachers of hate, Islamic State and al Qaeda, some of the 1.5 billion Muslims in the world have turned on their Christian, Jewish and Shiite neighbors.
The loss of diversity means that no longer can people from Morocco to Afghanistan develop friendships with those of other faiths. We are herded into camps of fear controlled by those who would be dictators. This is a trend we must oppose.
Christians, Jews, Muslims, Hindus and others must rediscover humanity in each other once more. Then we will discover the Islam of love and tolerance and compassion that I found on my travels.
Related
Popular in the Community