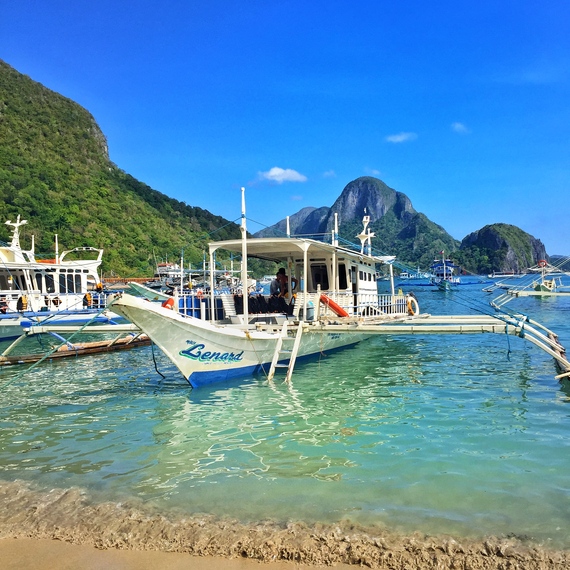 There is something enticing about the idea of an island getaway. Though there are thousands of island destinations to choose from all over the world, there is one island that expert travelers do not want to share with you. Why? Because it is way too amazing to share! Sound intriguing? Well, lucky for you, I'm terrible at keeping secrets, and I'm about to spill the beans. As one of the over 7,000 islands that make up the Philippines, the island of Palawan is home to one special, unspoiled tiny town called El Nido.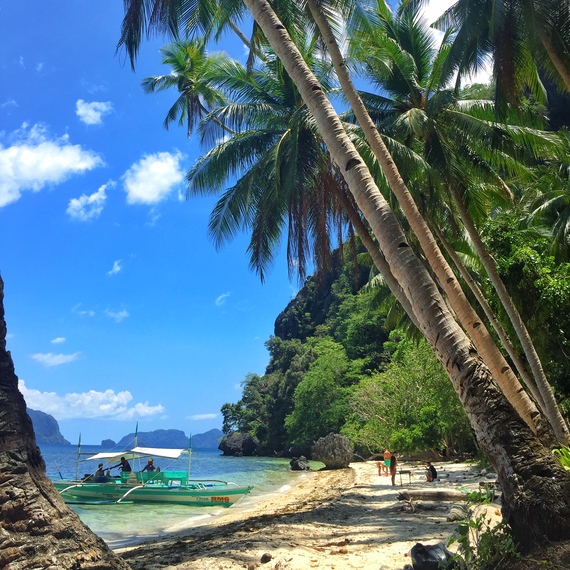 El Nido manages to be the most unattractive, and yet most beautiful, place all at once. It is a destination that can be both coarse and glamorous in the same moment thanks to its natural beauty and lack of amenities (such as fail-proof electricity). The lack of some creature comforts makes a great deal of tourists steer clear, but leaves the island free for real travelers and adventurers, like me, who seek this authenticity. Still, the journey to El Nido is far from easy. After traveling for nearly 24 hours, (two delayed flights and an 8 hour bus ride) I was dropped off where it was pitch dark, seemingly in the middle of nowhere. With almost no one around at 3am, I thought to myself "What the hell did I get myself into this time?" I also frantically wondered if there was a miscommunication with my bus driver and if he dropped me in some other neighboring town.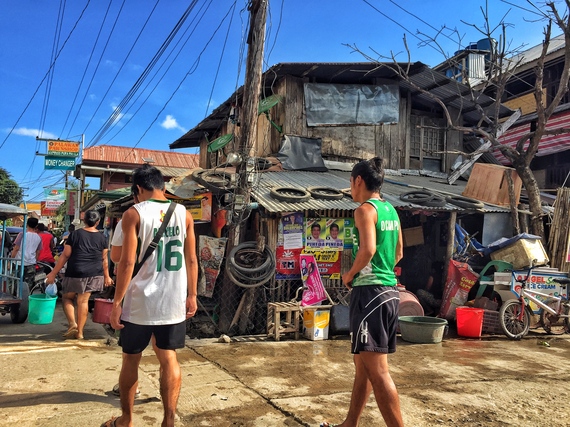 As I pulled into town the next morning by tricycle (imagine a semi-homemade vehicle with three wheels attached to a motorbike), I still was in disbelief that I was in the right place. It was extremely overwhelming, as stores and restaurants were unrecognizable from one another, and every business was seemingly a shack with a sign. However, as time went on and I became visually adjusted, the shops looked more like shops and the restaurants more like restaurants, and everything began to distinguish itself from one another. I met the wonderful people that worked in these places, and in each place the workers and owners were generous and eager to please.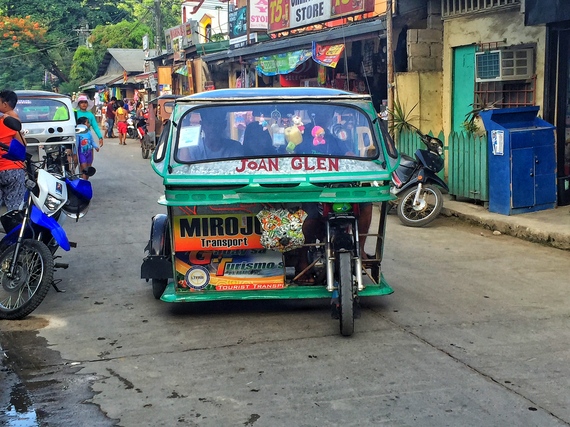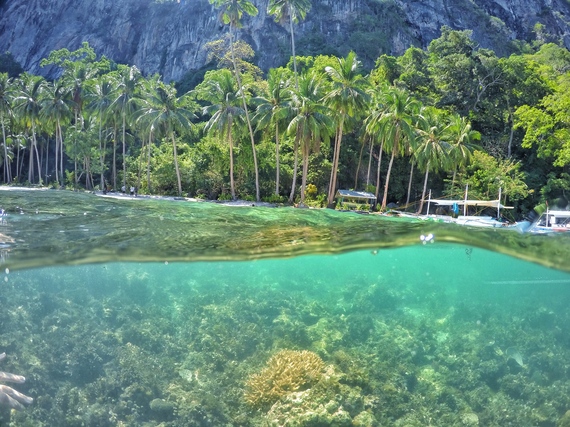 El Nido is different from other places in the Philippines such as Boracay, thanks to the people that live there. Unlike most tourist destinations where the people conducting business are looking to rip off thousands of tourists, everyone in El Nido is incredibly honest and just so happy to have you there in their small town. For example, on my last day in El Nido I had planned an island hopping tour and our boat broke down mid-way, so instead of island hopping we went island limping. We were able to slowly make it to a few nearby islands, but not all of the ones on our list. Though the owner still had to pay the boat captain and crew for their time and for the meals prepared, he still gave me a full refund saying it was the least that he could do, despite that we were out on the boat for the full day. Or take Palawan Divers, the dive shop that was extremely accommodating and arranged for me to have a one-on-one with a dive master after I blew all 3 of my dives due to nerves on day one. The people of El Nido work incredibly hard and will do just about anything to ensure that your stay is memorable. Additionally, El Nido does not have people trying to hustle travelers, and almost no one tries to sell you things on the beach or scam you out of money in this town. The people of El Nido are among the most kind, generous and welcoming people that I have ever met.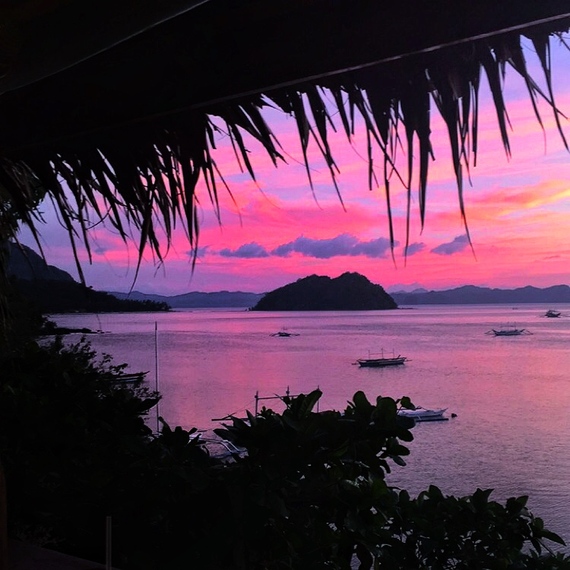 I have had many favorite places over the years during my world travels, but I have never traveled to a place quite as lovely as El Nido. In El Nido, my days were spent island hopping (my favorite island hopping experience was with the company Hello El Nido), snorkeling, and SCUBA diving, and my evenings were spent watching the most sensational sunsets that I have ever seen at Republica, a beachside sunset bar in a nearby town. I was making new friends from all over the world at every turn. Not all destinations lend themselves to be as welcoming to solo travelers as El Nido, which is probably why there were so many of us.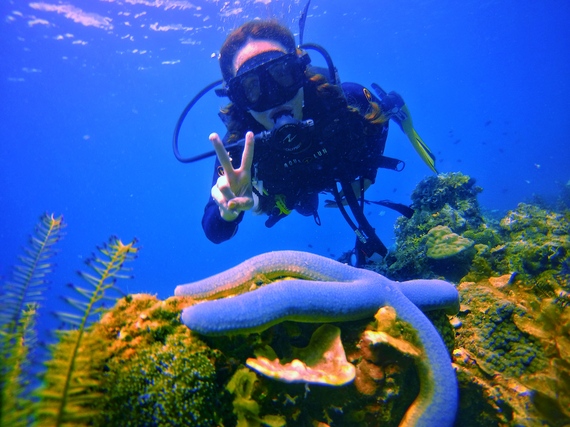 No one wants to tell you about El Nido because adventurous travelers love El Nido just the way it is, flaws and all, and don't want it to become overrun by tourists like you. El Nido is a traveler's heaven, currently lacking the obnoxious and change-demanding tourists that destroy beautiful destinations. Unfortunately, over the next decade, El Nido certainly has the potential to become the next Phuket or Cancun where travelers flock by the thousands to get tan and drink for cheap. That's a scary thought for real travelers who seek destinations with unique character and quirks.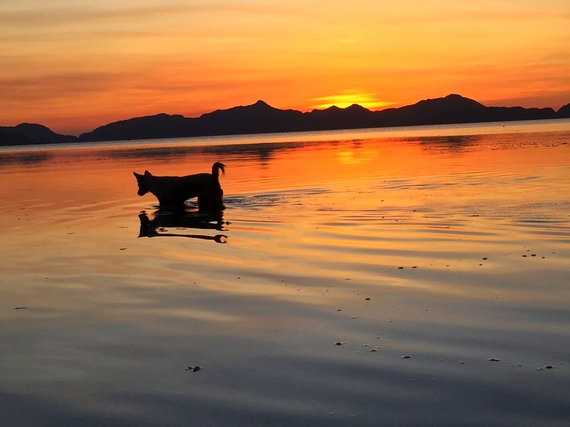 If you love the all-inclusive resort Atlantis type resorts that I personally find to be a living hell, then El Nido is not the place for you. El Nido is difficult. It is difficult to get to and difficult to exist in if you aren't low maintenance. Roads are made of dirt and there aren't a whole heck of a lot of ways to get around. The access to wi-fi is awful, there is basically no ATM, transportation is unreliable, and power outages (including your air conditioning when it's over 100 degrees) happen multiple times a day. For me this is part of the charm and part of the fun. When the wi-fi is touch & go, or there is a blackout, it forces you to disconnect and enjoy the people around you. The sunsets are remarkable, but they are much more beautiful when you enjoy them with new friends from all over the world while sharing stories of the incredible creatures you all saw on your dives. When you share your bar food with someone who is running out of money because they decided to stay longer and there is no money in the one and only ATM in town, that adds to the adventure. These are the experiences that make a destination memorable and enjoyable, not how many whiskey buckets you drank at your all-inclusive resort, or how many times you ordered room service.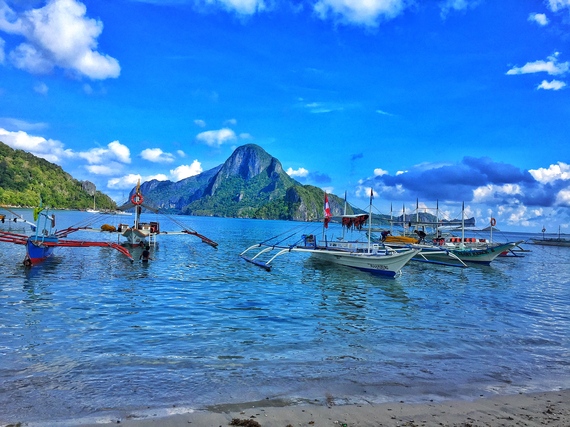 On my final morning, I packed up my suitcase, said goodbye to my new friends and staff at my little hotel, and hopped in my shuttle back to Puerto Princesa. Over the next 5 hours as we zoomed past motorbikes overfilled with passengers, ox drawn carts, trikes carrying giant pigs, and kids playing in the streets, I couldn't help but have a heartache for how much I would miss the simplicity of the lifestyle and warmth of the people in Palawan.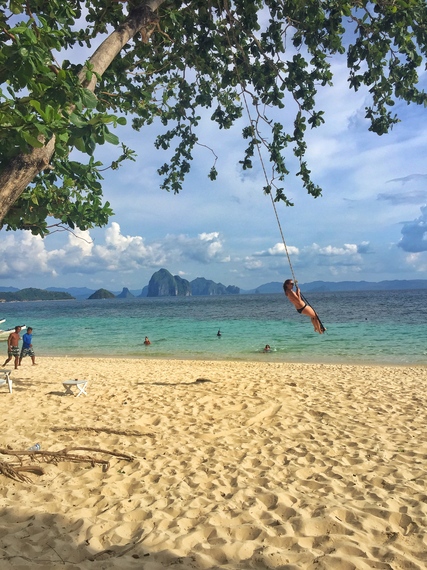 If you decide to visit El Nido, my suggestion is run, don't walk. Thanks to the beauty of the islands, it's only a matter of time until this special place is overrun with every tourist on the planet.
Quick Tips for Travel to El Nido:
Getting there: From Puerto Princesa, take a shuttle instead of the bus--it's faster and more reliable, as the bus does not run on time and stops for anyone standing on the street. It is not direct.
From Manila, book early and spend a little more money to skip the long bus ride to instead fly in and out of El Nido.
Money: Bring as much cash (Philippine Pesos) as you will need for the length of your stay. The first ATM was installed at the end of 2015 and is only filled once a week. It generally runs out of money within a day.
Health: There is a small amount of malaria on the island, so consult with your physician to see if you should bring anti-malaria meds with you. Additionally, the nearest hospital is 6 hours away in Puerto Princesa and the nearest decompression chamber (for scuba divers) is on another island in Coron, so plan accordingly if you have health conditions.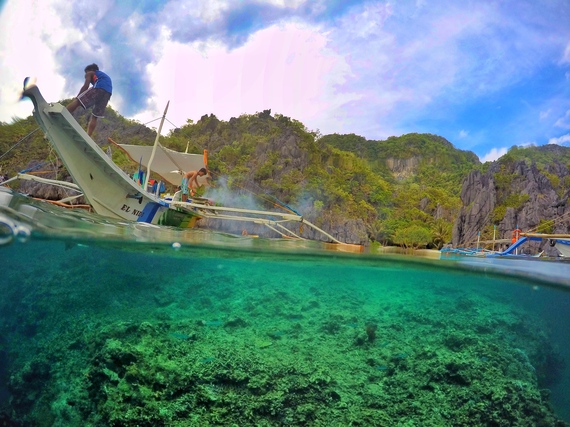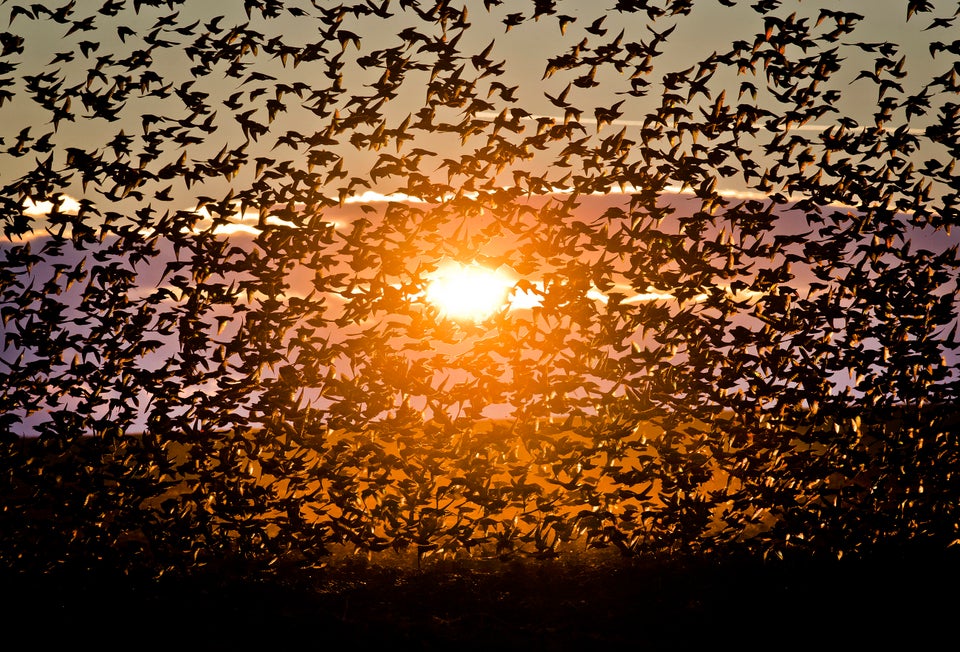 Stunning Images From Around The World