I love the concept of the Italian aperitivo. It's a simple idea and a very social and functional way of meeting up with friends, having a cocktail, and enjoying hors d'oeuvres. Now it may sound similar to going out for tapas as they do in Spain, or enjoying happy hour as done in the U.S.; however, the aperitivo is an event in and of itself.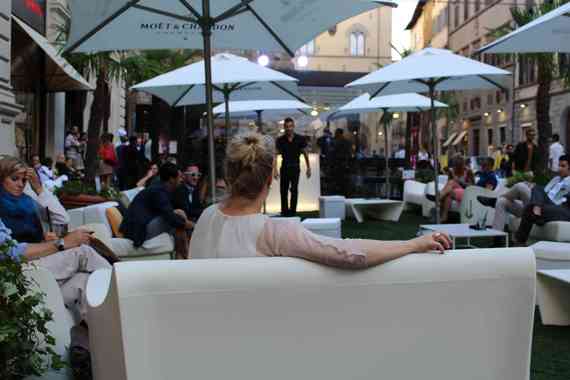 So They Say: The Origins of the Aperitivo
It is hard to pinpoint the exact origins of the Italian aperitivo. It has been said that the aperitivo concept started in Torino in 1786 by the creator of the vermouth liquor, Antonio Benedetto Carpano. It's also been reported that in the 1860s, Gaspare Campari moved to Milan, where he opened a café and served his home-brewed invention, the Campari liquor. When mixed with soda and vermouth, this drink came to be known as the Americano.
However, it doesn't seem that the fundamental concept of aperitivo - a bitter drink paired with small amounts of snacks - did not take off until the 1920s in Milan, the capital of the aperitivo.

Aperitivo originates from the Latin verb aperire which means 'to open'; the idea being that the drink opens (or stimulates) your appetite. It may seem a bit odd to start your gastric juices flowing by indulging in a pre-dinner drink with snacks, but the Italians believe that the appetite comes when you eat. Leave it to the Italians to romanticize even the way we long for food.
Today you can find an aperitivo throughout any major city or town in Italy, though it's mostly prevalent in the northern and central cities of Italy. Whether you're in Milan, Torino, Florence, or Rome, you're sure to find many locales, restaurants, and hotels with aperitivos of every kind.

The Good Stuff: The Drink
The classic Italian aperitivo drinks differ by region but usually include a mix with Aperol or Campari liquors. They may taste a bit bitter at the first sip, but once you've tried them on a couple different occasions, the taste is quite nice. Most often people will order a glass of wine, or an alcoholic drink like the Americano, Spritz, or Negroni. Although other cocktails are on the menu, such a Mojito or Cosmopolitan, usually drinks should be low in alcohol content and bitter or dry, to softly start your pre-dinner juices flowing.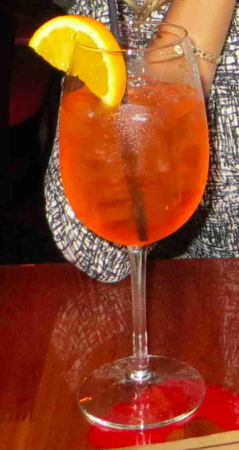 The Negroni is a mixed drink using Campari, gin, and vermouth. The Negroni came into existence in Florence in 1919 by Count Camillo Negroni.
The Americano is similar to the Negroni, but uses Campari, vermouth, and soda instead of gin.
The Spritz, which is said to have originated in Venice under the Austrian Empire, is a mixed drink using Aperol or Campari (depends on the area or the bartender), sparkling white wine, and soda.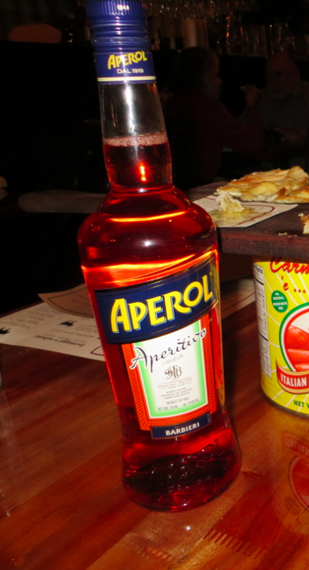 These classics are served in a glass with ice and usually garnished with an orange peel. The Spritz or a glass of white wine is usually my aperitivo drink of choice.
What's on the Menu
Some bars and restaurants keep it good and simple with a drink, olives and nuts. Others go all out with their food spread, offering different types of fresh pasta, Italian cheeses, grilled or sautéed vegetables, and sandwiches. Some even go outside the traditional Italian offerings by serving up curry chicken, couscous, and other international dishes. Of course you will find this type of aperitivo in some of the bigger cities in Italy. Not to be left out, you can enjoy a good aperitivo in the countryside as well. A local bar in a rural area will host an aperitivo for 3-4 euros with a glass of wine or Spritz, some chips, nuts, and finger sandwiches.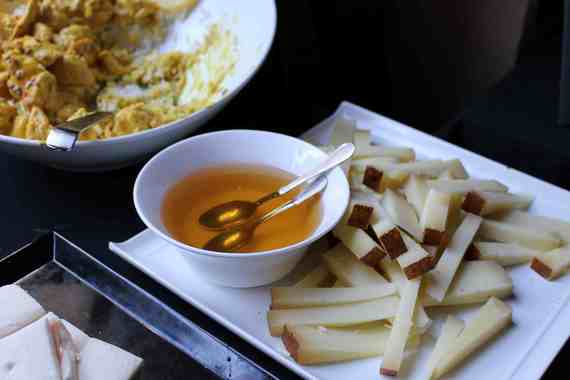 The idea is to not make the aperitivo your dinner (although some definitely have mistaken this concept and usually fill up on 2-3 plates of food), but to simply have some finger food with a drink while socializing and stimulating your appetite for dinner. Although its not usually enforced, customarily one drink paid equates to one plate of food. So if you go back for seconds, you might receive a dirty look, but often times no one notices. Similarly, it's not polite to linger at a table for hours unless you and your group are still ordering more Negronis.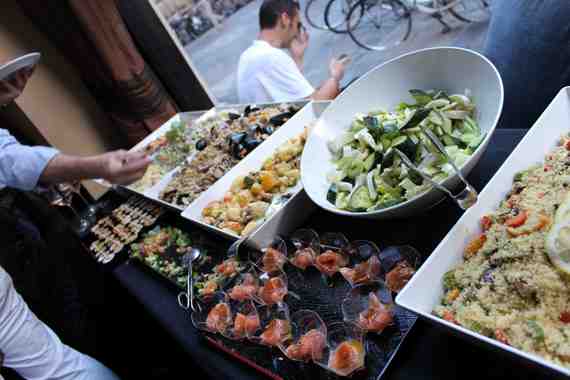 How Much You'll Spend
Depending on where you go, the price of an aperitivo usually varies between 5 euros to 15 euros, and includes one drink and an unlimited food buffet or refreshment. The consecutive drink ordered is usually around 5-6 euros. The hours for a dinner aperitivo are usually between 6:30-8:30pm. There are also afternoon aperitivos. The drink can be alcoholic or non-alcoholic but if you're also going to eat, there is usually not a big difference between the price.
Flexibility
What I love about the idea of the Italian aperitivo is that it's good even when you're not in a formal establishment. You can have one at home with friends or family, just before going out to dinner. Open a bottle of wine, set out some light snacks from whatever you may have in your kitchen, gather everyone around, and enjoy it. When I'm at the beach during the summer, I love to have a casual aperitivo on the sand. Even if you're using plastic ware for the wine and snacks, nothing beats a sunset with a nice cool white wine.
And in Italy, the aperitivo is not lost on the food, or the drink, or the place. It remains a quintessential Italian concept and follows in step with their dolce vita and the spirit of connecting with family and friends. Most aperitivo spots are lively places where you can mingle and have a good time. Come on, prendiamo un aperitivo!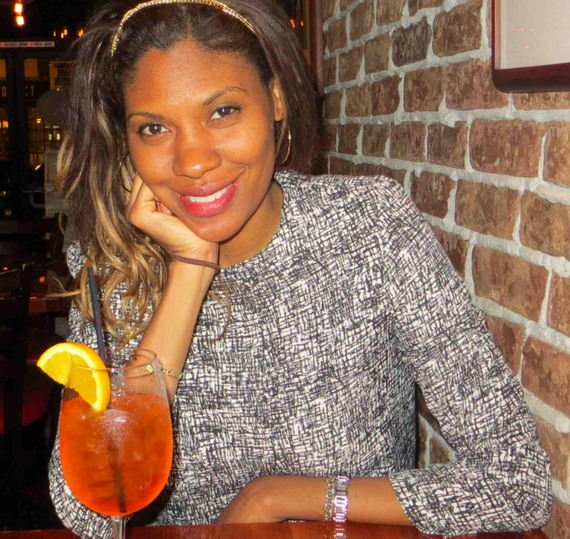 In Florence, Italy, I like going to the following places for an aperitivo:
Colle Bereto - a trendy spot in the heart of Florence offering covered patio seating, international food, and good bar service
Mezzo Litro - a very intimate cocktail bar with a sommelier on duty
Kitsch - a good value aperitivo serving drinks and a hearty food selection
Hotel Savoy - a luxury hotel on the piazza with a very refined aperitivo offering
Grand Hotel Minerva - a four-star hotel with a pool rooftop, offering lovely sunset views and cocktails during the summer
Related