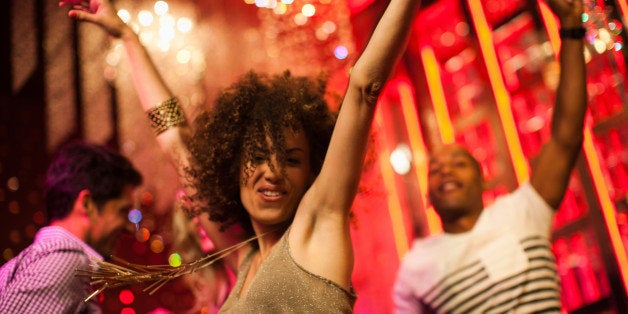 What happens when you take all things awesome and put them in one place? The James Brown Dance Party happens!!! Live music is my happy place. When I'm at a show I feel free to let the wildest authentic expression of myself out to play. The more I expose myself to live music the easier it is for me to infuse those feelings of pure joy and happiness to seep into my everyday experience. The reason I'm writing about the James Brown Dance Party right now is that this is the band that does that for me to the max. My hope is that you read about them right here, check out the video of them at the bottom and are as inspired as I am to rock my life on a daily basis.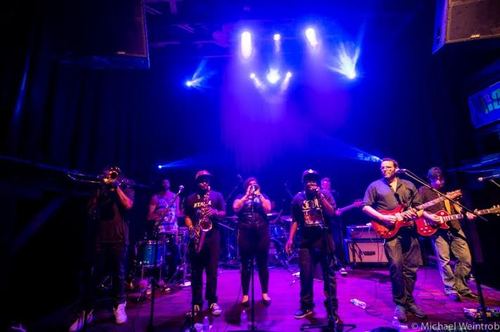 Photo cred Michael Weintrob
The band is a rotating cast of All Star Musicians that include members of James Brown's Original Band, Bootsy Collins Band, The J.B's, Trombone Shorty, Galactic, Snarky Puppy, Trey Anastasio Band, Lettuce, Pretty Lights Live Band, Dopapod, Break Science, Victor Wooten Band, and more!
The brainchild of brothers Adam and Matthew Chase came to light because they felt a very strong connection to the magic that is James Brown and the music he created.
"The great thing about this project is that it unites such a diverse audience with such a diverse group of musicians. In the world we live in today, music from every corner of the earth and every era are immediately at our fingertips. So many people regardless of where they are from, grew up on James Brown's music. There are so many great musicians that have his music in their DNA. As a result we have been able to put together diverse lineups of musicians. Black and white, male and female, Jews, Christians, Muslims...we have all shared the stage to honor the music that allowed us to know what true funk really is. In a world where there seems to be a strong racial divide, it is great to have an outlet like this that draws us together," said Adam.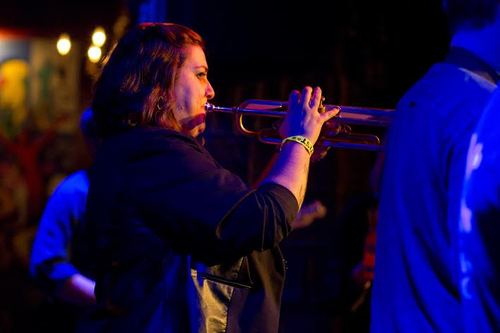 Photo cred Mandy Chase
Have you ever seen an entire band channel the late James Brown? I love writing about bands and musicians who are so in their element and rocking their zone of awesome. It's inspiring because it opens my eyes to see that I can reside in my zone of awesome too.
With all that said, the best part is the music. Isn't the music always the best part? The James Brown Dance Party debuted in Manhattan and New Orleans at Jazz Fest to sold out crowds. They are so freaking funky, you can't help but to shake your booty and bust out your dancing shoes. Have you ever felt like you were stuck in a rut in your life? If so this band will kick your butt right out of that rut in the funkiest way possible!
Adam can see in the crowd when he's performing. "When we look out from the stage, we see people getting down and not worrying about anything. It's a beautiful thing!"
Check out the James Brown Dance Party in action. I challenge you to get up and dance wherever you are and leave a comment below sharing how you felt after you rocked out to them.
Friday June 19 Baltimore Soundstage
Baltimore MD
Saturday June 20 NOLA Crawfish Fest
Governors Island, NY
Sunday June 21 Hamilton Theater
Washington DC
The awesome in me sees and bows to the awesome in you,
For even more musical inspiration go >>> here!
Popular in the Community