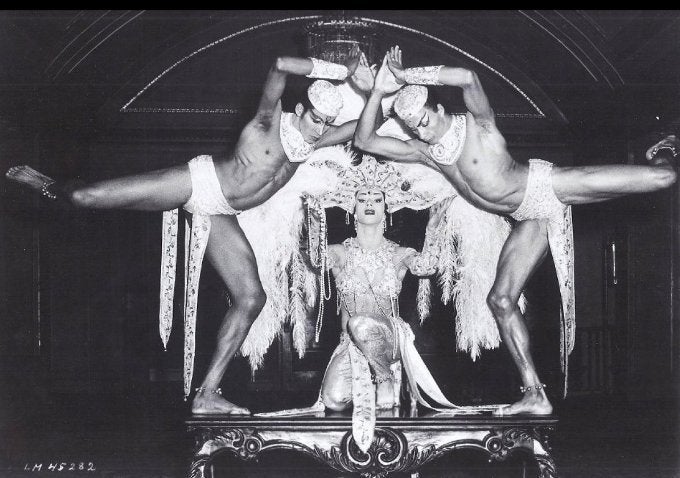 In 1939, during a time when gay people were viewed as abhorrent subversives and a threat to society, two gay lovers, Danny Brown and Doc Benner, created and produced America's first racially inclusive traveling revue of female impersonators. It was staffed almost entirely by gay men and one gay woman and was known as the Jewel Box Revue. In many ways it was America's first gay community.
A recent and insightful paper by Mara Dauphin argues that the early drag/female impersonation revues of the 1940s and 1950s were "highly instrumental in creating queer communities and carving out queer niches of urban landscape in post-war America that would flourish into the sexual revolution of the sixties." And though there were other popular female impersonation clubs, such the famous Finnochio's in San Francisco and the infamous mafia-owned Club 82 of New York City, with the exception of the Jewel Box Revue, all the revues were operated and controlled by straight people, who were not always very gay-friendly (a notable exception being the Garden of Allah cabaret in Seattle, which featured the Jewel Box Revue as their opening-night act in 1946). Robin Raye, who performed in several early establishments, including Finocchio's and the Jewel Box Revue, once said of Mrs. Finocchio, "I don't think she liked gay people, but she certainly knew how to use them."
Consequently, my own research and interviews with several cast members of the Jewel Box Revue reveal Danny Brown and Doc Brenner as being some pretty tough customers who knew how to handle themselves in a fight, but who were also incredibly protective of the revue, which they considered family. In fact, both Danny's mother and Doc's mother were known to travel with the show.
Creating America's first gay community was not what Danny and Doc initially had in mind when they created the revue. They felt that Vaudeville had sidelined female impersonation acts into little more than burlesque shows, and both were passionate about reviving drag as an art form. Danny and Doc also intentionally catered the show to a heterosexual audience and tried their best to be viewed as legitimate entertainment by locals and authorities, to stay clear of any legal charges of sexual deviance. But behind the protective spin of publicity, it cannot be denied that the revue fostered one of the first gay-positive communities in America, if not the first. It was a place where "gayness" was accepted before the concept of gay-identity had even been fully conceived. Tobi Marsh, who joined the revue as a rebellious teenager in the late 1950s, viewed Danny and Doc not only as his bosses but as no-nonsense parental figures. Their overprotective nature agitated Tobi at the time, but his agitation would later grow into a grudging respect, as Danny and Doc took great efforts to protect him and the other members of the revue from the often brutal homophobic realities of life in the pre-Stonewall era.
In the end Danny Brown and Doc Benner were successful and saw their dreams of reviving female impersonation as an art form come to fruition. The Jewel Box Revue became very successful and toured throughout the country for over three decades, even headlining at famed venues like the Apollo in New York City. But their contributions resonate far beyond their impacts on the field of female impersonation. In a very real sense Danny and Doc are the true godfathers of the modern gay community. The show was billed as "25 Men and 1 Woman," but hundreds of gay entertainers and female impersonator would come to work with the revue over the years, and their influence on the burgeoning gay rights movement still resonates to this very day, one particular performer somewhat more so than others. The African-American lesbian drag king Storme Delarvarie was the "1 Woman" of the Jewel Box Revue. She spent decades living, working and traveling with Danny and Doc's tough but protective community of touring entertainers. Those experiences and life lessons would prove invaluable in Storme's later life, and her actions continue to inspire generations of gay people. Storme Delarvarie is credited as being one of the first people to bravely fight back against the police as they raided the Stonewall Inn in New York City on the night of June 27, 1969. Her courage helped to spark a riot that begat the modern gay rights movement.
I've got a hunch that somewhere out there in the cosmos, Danny Brown and Doc Benner couldn't be prouder.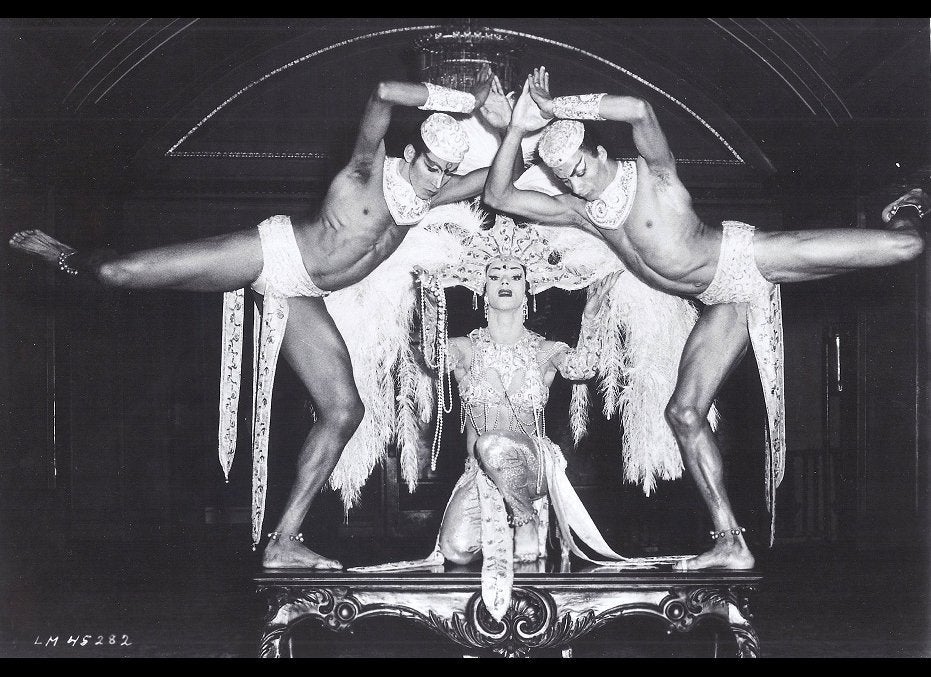 The Jewel Box Revue: America's First Gay Community
Popular in the Community