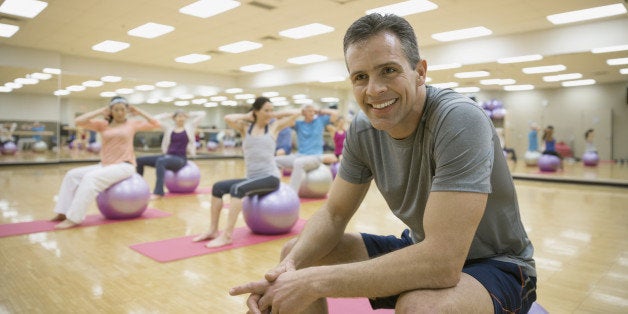 Personal wellness is a journey, one that can last a lifetime. My journey has led to a yoga routine where I perform asana, pranayama, meditation and Vedic chanting before work. A skiing accident in 2004 resulted in a spinal cord injury and constant pain from neuropathy. This daily practice helps alleviate my discomfort without the use of medication. It also helps me to be more centered and fully present in the moment.
My personal wellness journey has also influenced Aetna's organizational wellness. Based on my personal experience, I fully supported the development of yoga and mindfulness-based programs at Aetna. I know that some of my colleagues were rolling their eyes when they heard about it. Just because our CEO practices mindfulness and does yoga, does that mean that we have to learn? Can this really help?
The results since launching these programs in 2011 show that they do actually help. Employees participating in our initial mind-body stress reduction pilot programs (mindfulness and Viniyoga) showed significant improvements in perceived stress, with 36 and 33 percent decreases in stress levels, respectively.
Helping employees build resilience and reduce stress isn't just the right thing to do -- it can also help the bottom line. Stress is a universal issue that has a direct impact on people's health and increases health care costs. Highly stressed individuals are at greater risk for many different health conditions, such as coronary heart disease, some cancers, diabetes, depression and anxiety and obesity. The International Labour Organization estimated that 30 percent of all work-related illness is due to stress, accounting for $6.6 billion of losses in the U.S. alone. Our research supported these facts, as the participants reporting the highest stress level in Aetna's pilot programs had medical costs nearly $2,000 higher for the preceding year than those reporting the lowest stress levels.
In addition to improving health, these programs can improve employee productivity and decision-making. With the success of the pilot, the program was expanded to all Aetna employees. More than 13,000 employees have participated in one of these programs over the past three years. Participants are regaining 62 minutes per week of productivity with an approximate dollar return, in terms of productivity alone, of more than $3,000.
As a result of the success with the programs at Aetna, we have started incorporating mindfulness-based approaches into the wide range of wellness programs we offer to our employees and our customers. While these programs are all different -- some focus on coaching a healthier lifestyle, while others focus on a specific health issue like weight loss -- they share some common characteristics. The wellness programs that are most effective are simple, engaging, based on people's personal values, goal-oriented and fit into people's daily lives.
Our innovative approaches to wellness can help our employees and customers improve their health and save money. More broadly, these programs are a core element of our strategy to build healthier communities, a healthier nation and a healthier world.