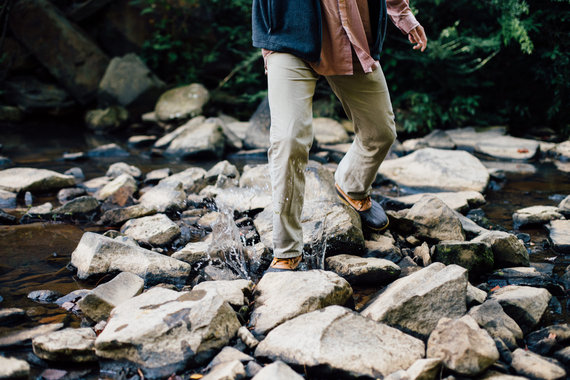 This article has been submitted as part of the Natural Capital Coalition's series of blogs on natural capital by Nick Blyth, Policy & Practice Lead at the Institute of Environmental Management and Assessment (IEMA)
At the launch of the Natural Capital Protocol last Month - no one could fail to be struck by how far the movement to 'value nature' has come, the depth of work, and the impressive range of collaborations between academics, NGOs, consultancies, businesses and yes still (just about) Government.
The Natural Capital Protocol is without doubt seminal - but can it be game-changing? That is a question, and also a challenge, to all of us who are passionate about, or work in, the sustainability space.
After the launch I revisited some early soundings from IEMA members - environment and sustainability professionals - on the critical barriers they were facing on this agenda back in 2012. I wanted to discuss with those professionals the progress they were making, and how the new Protocol might help with their organisation's change pathways.
Central to those 40 or so professionals back in 2012, was a recognition that the natural environment will nearly always (appear) to offer absolutely no immediate business value, (although a closer inspection will almost always refute this of course). In contrast, carbon for instance, was really hitting the bottom line in a visible and tangible way. This all consolidated into a strongly held view on the imperative for a fiscal or a working value (shadow price) on the natural environment - seen as essential in order to influence decision making.
So where are we now? Clearly the Natural Capital Protocol could never compete with the relative simplicity of carbon valuation, and instead a menu of valuation approaches are introduced and signposted. The Protocol simply reflects the complexity of the reality.
Valuing nature in business is an advanced test for sustainability leaders - with some colleagues referencing it as the 'bake off final'. Unlike Carbon or energy management, there is rarely ever any single driver that will carry this through into decision making. A blended approach is often required, drawing together and mixing the ingredients.
At the same time, many of us also have a better and more refined understanding of decision making itself. In uncertain times, how many organisations can muster truly reliable data on their future economic outlook without recognising their impacts and dependencies on natural capital?
The Natural Capital Protocol works a bit like a 'Haynes manual' in providing practical pathways to valuation, but its primary function is a companion to understanding and influencing decision making - is anyone surprised it's large!
So what of those other challenges, barriers and opportunities identified back in 2012?
Barriers included real problems with communicating, with terms and language, and also, in the early days, just being taken seriously. The culture of organisations, their decision making, short term thinking and real inertia with business models being 'locked in' (or as someone put it locked down). On these fronts the Protocol and the wider natural capital community of practice is making real progress, providing exemplars and pathways to best practice.
On the opportunities, central to discussion has been the importance of sustainable procurement and supply chain contracting. Real potential exists in adding value within bids, project and service delivery for clients and also in wider brand and reputation building. Also important is the interaction with wider tools, standards and management systems such as the revised ISO14001. Integrating and mainstreaming (as some put it piggy backing and Trojan horsing) is central to making progress. The skill set here is squarely in that space of finding the business relevance and making a start.
Reflecting and discussing with professionals draws you back to a slightly painful realisation - none of this is easy....and nor should it be.
A key challenge for professionals now is simply to understand the landscape of support and the range of pathways that exist. The opportunity though is to plan, innovate, collaborate and to pick the tools and approach for your situation. Some will perhaps start with the Circular Economy and may progress through to valuing nature. However we proceed, we all can see the Natural Capital Protocol as a stepping stone on the journey, and a rather big one that we all need to cross.
Disclaimer: Articles in this series are submitted by people who work in organizations who are part of the Natural Capital Coalition, or people who are involved in the natural capital space more generally, the views expressed here do not necessarily represent the views of The Natural Capital Coalition, other Coalition organizations, or the organization that employs the author.
Nick Blyth is policy and practice lead on climate change and natural environment at the Institute of Environmental Management and Assessment (IEMA) and is a full member of the institute. He has worked in senior and management roles in local government, consultancy and for the Woodland Trust.
On 13th July 2016, The Natural Capital Coalition launched a standardized framework for business to identify, measure and value their impacts and dependencies on natural capital. This ' Natural Capital Protocol' has been developed through a unique collaborative process; a World Business Council for Sustainable Development consortium led on the technical development and an IUCN consortium led on business engagement and piloting. The Protocol is supported by practically focused 'Sector Guides' on Apparel and Food & Beverage produced by Trucost on behalf of Coalition.
Keep up to date with our series on natural capital here.
Related
Popular in the Community