Social media is ablaze with pictures of children festooned with backpacks, lunch boxes, school uniforms, handmade signs proclaiming what grade each child is going into, and the obligatory quips about the speedy passage of time. It is the calendar year right of passage for parents to display children marching back to school. With a mixture of relief and sadness for the end of summer, these photos provide a record of our children's existence and growth. As I see these pictures begin to surface, I am ablaze with silent tears and a pain that is borne from loss and nourished by jealousy. I can freely admit that I am jealous. My three children that are here will all be adorned with backpacks, school supplies and new clean outfits to signify the hopefulness of a new academic year. Pictures will be taken. And memories will be preserved. For that, I am truly grateful, and will say so to each of them and allow their young minds to grasp that concept as best as they can.
It is not my children that get to go to school that has created this visceral reaction. Rather, it is my child who never had the chance to be a part of this peacock parade that I immediately think about. April 10, 2008 was the day that my 27-month-old daughter Alexis was marked for death by childhood cancer. Diagnosed with a brain tumor known as DIPG (diffuse intrinsic pontine glioma), she was given a life expectancy of nine to twelve months with existing treatment options. For Alexis, there are no photos of her trudging along to kindergarten with an oversized backpack. No pictures of her holding a sign proudly pronouncing the beginning of first grade. No quips about time flying. For Alexis, the only sign her parents get to use now that will mark the start of each school year is cast in bronze and mounted on marble in the ground. Dates, frozen in time. January 14, 2011 will be the last picture taken.
My other three children experience this joyful right of passage of course. And for them I am truly happy. I can identify the emotion of joy that truly exists for them as they begin anew each successive school year. Grateful that they have this opportunity that is so often taken for granted; ultimately I am all at once aware of the other side of this equation. The memories that each of my children create through their advancement in any endeavor always provide true joy mixed with the shadow of the unseen emotion of grief.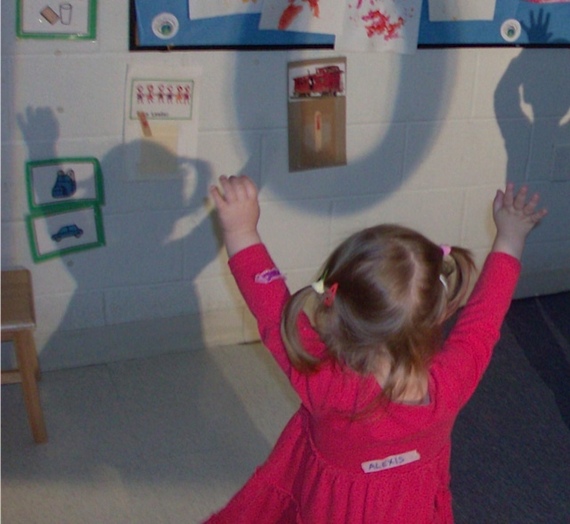 Social media, mainly Facebook, provides the world a platform to share the joys and sorrows of life. Pictures of children, pets, cars, a night out with the girls/guys, our favorite sports teams, vacations, our family, and of course life's heartache adorn our individual and collective feeds each and every moment. My personal social media domain is decorated with an assortment of the above list, as well as an overwhelming collection of parents who have also heard the words "your child has cancer." A collection of images covered in the beautiful wrapping paper that social media shovels for all to use along with the reality of the lives of so many who never got to make a sign for their child to hold. Social media can be a tool, a platform/soap box, an instrument, a shield, a cloak and often a forced dose of sadness.
In the end, I look at the pictures that my "friends" post of their children returning to school. I smile. Some comments are funny. These are of course joyful images. Images that allow people separated by distance to easily connect and share life. I suppose I am just overwhelmingly sad and jealous though. Sad that I will never get to chase Alexis around with a sign forcing her to hold it and smile for the pictures. I am jealous that my child's eternal sign has the date of her birth and death rather than words that announce the start of a new school year. For so many people that I know and am acquainted with, there will forever be a hole in their photographic record created by loss. Life is never guaranteed. As parents, we had the simple belief that there was a guarantee of many first pictures to come for Alexis. Joy, sadness, jealousy and grief. Amazing how they all can coexist, encapsulated in millions of pixels and words adorning the walls of our lives.