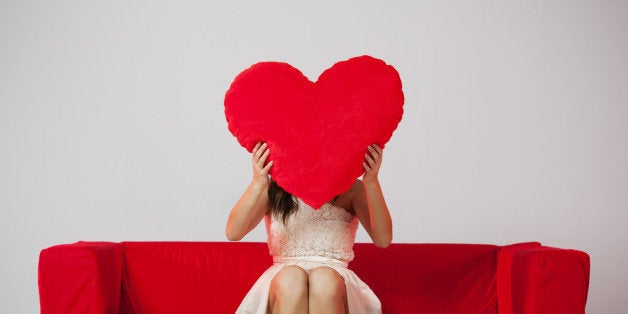 "Try to be a rainbow in someone's cloud." - Maya Angelou (American Poet 1928-2014)
We are celebrating a new season: spring. Watching the bare trees coming to life and bringing with it the longer days and the birds, ceaselessly rustling their wings. They are tuned into competing with nature's joy. You feel the sun warming nature and people. In the North particularly feel the change of seasons! Enjoying not only the longer days but a better mood by everyone seems to come alive. Nature's influence is felt everywhere and we seem to be embracing all this beauty as we welcome it. Celebrations are on the top of the wish-list.
Envision a celebration, any celebration, including people you love, things and ideals you appreciate and cherish. Without the meaningfulness of all these people present, it would be an empty time. It takes the warmth of friends and loved ones to make it special and a joyful gesture of romance is part of this time. Welcoming spring, a wedding, a birthday, a promotion, all these are the most precious moments in everyone's life.
Some celebrations take a long time to organize, others are organized in a moment. Thinking of the joy in celebrating we also have to think of gifts for the various occasions. It is the thought that counts! It depends on your relationship to the celebrant and of course the occasion. If you know the person well, then you have an idea what they might like...a bottle of great wine... and crystal carafe to serve it in. If it is a young couple... a set of dishes, a basket filled with unusual kitchen utensils. The choice is endless,.of course it depends how much the gift can cost.
Cristina Verger arranges small and large gatherings, some of them in the most exquisite and far-away environments. Here is some of Cristina's advice: 'First decide on your wedding style! Shop for the dress, decide on a budget for this big day and the list of guests it is not possible to search for venues, if the thought for expenses has not been considered. Register before your engagement party; guests will appreciate to know what it is you wish to own. Set a date, once this is confirmed you officially have your wedding date, then commit to a wedding-planner. In today's world, most couples are super busy and the planner's cost is money well spent. Her connections and insights into venues and vendors are the components of this special day.
A full service planner will be by your side from the first conversation to the last moment of your wedding day. The 'must have' is a fabulous band and a swanky DJ, plus a photographer, whose work you admire. Remember in-demand vendors are hired at least a year in advance. Then thoroughly enjoy the day and have fun!'
Judith Bowman (www.protocolconsultants.com) answers questions about gift giving...or how to dress for the occasion; she presents seminars on the culture of manners and has written several books on this subject for work and play.
Dressing: Attire communicates your intention and appearance sends a message. While casual attire seems to be the mode today, when people "dress" they look more exciting and inviting. As a result, they behave in a more respectful, refined way, walk taller and even smile more. Take time to dress. It's not about being over the top, it's about feeling complete. We project confidence, show respect, invite conversation and welcome new people into our lives. When we dress and exhibit simple respectful gestures such as saying "please" and "thank you," using someone's name, shaking their hand, we make others feel valued, special and we feel and look pretty special, too.
Gift-giving: never arrive empty handed!
Toasting: when an event is being held in your honor, the rule is: "never drink to yourself."
R.S.V.P's: Today more invitations are being sent by email where R.S.V.P's are still required. Repeat all the words iterated in the invitation; personalize the reply.
Entertaining: Time to bring out the crystal, china, great clothes and jewelry... what are you saving it for? Before the guests arrive burn the wick of the candles they reflect the warmth of the celebration at home or in a chosen place.
What makes a great celebration? It can be an outdoor event or an intimate inside one, a grand occasion or just dinner at home with friends, it is always the people, who make it special. The welcoming and the joyfulness are the foundation for a successful celebration.
"Follow your bliss and the universe will open doors where there were only walls." - Joseph Campbell (American Writer 1904-1987)