Clichés be damned, this is the Paris of my dreams. French mingles with English while the light clinks of champagne glasses and tea fill the parlor room of Ladurée in Saint-Germain-des-Prés. I am sitting at a window table facing the Rue Jacob in the 6th arrondissement. An impossibly intricate pastry rests on the plate in front of me, adorned by delicate rose petals and raspberries.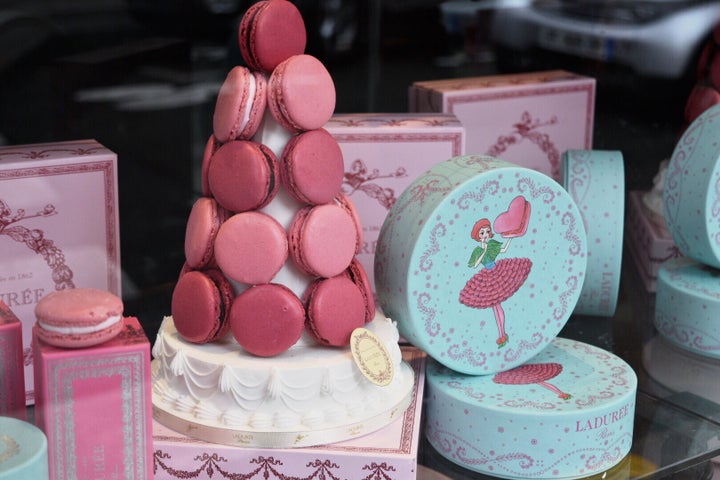 I am alone in Ladurée, alone in Paris, but in La Ville Lumière is one ever truly alone? I've come to Paris with no greater agenda than to be a cliché, a scarlet word that many travelers seem all too eager to avoid. It seems that today's jet set strive to out shine one another with their adventures.
Who can find the best hidden gem restaurant in Bali? Who can venture furtherest off-the-beaten path in Bogota? For today's travelers, uniqueness becomes paramount and predictability becomes the enemy.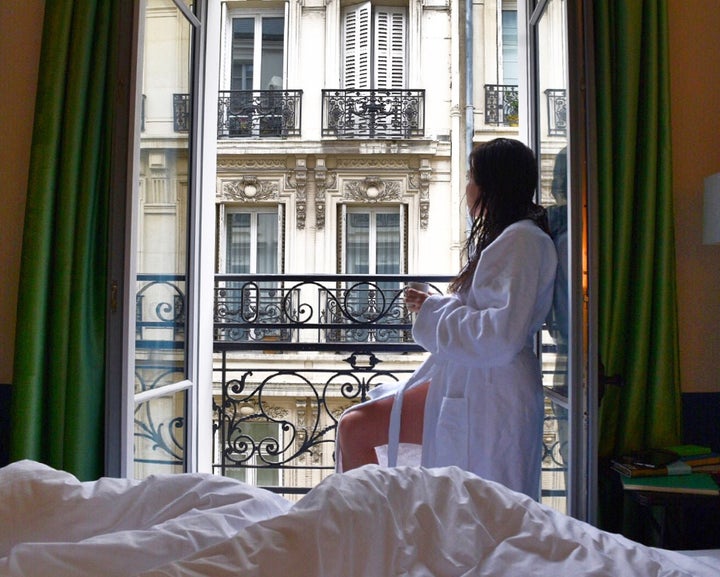 I have been guilty of such high standards; demanding my travels prove more authentic (that dreaded word) than the rest. As I've grown though, I've come to appreciate the beauty of clichés. There's joy in throwing coins in the Trevi Fountain to make a wish, of kissing in front of the Eiffel Tower at sunset, of old piano bars and classic martinis in Manhattan. Clichés aren't something to be avoided, they are something to be - dare I say it - embraced.
I came to Paris to be a cliché. I have no higher intention than eating pastries, snapping photos of the streets and reading at dimly lit cafes. I wander through Saint-Germain-des-Prés until I arrive at the iconic Café de Flore, the oldest cafe in Paris who has played host to such prolific patrons as Picasso and Queneau. The art decor and mahogany tables are relatively unchanged since World War II, so snagging a table at the cafe is like stepping back in time to a Paris of decades past.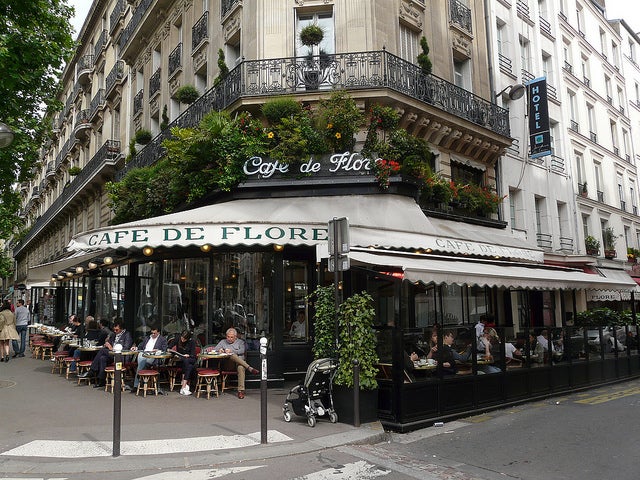 I sit by myself at one of the sidewalk tables and pull out my newly minted copy of "Tales of Jazz" by F. Scott Fitzgerald, my latest purchase from Shakespeare and Co. opposite Notre Dame, and alternate between reading a sentence and people watching. I am aware that my afternoon is all but missing a tilted beret and striped shirt, but I don't care. There is a shameless joy in enjoying a city exactly the way movies depict it and you imagine it.
I am staying on Cité Rougemont in the 9th arrondissement at Hôtel Adèle & Jules. The boutique hotel plays right into my Parisian fantasy; it is less of a hotel and more of a charming apartment where I can wake up and throw open the floor to ceiling windows to look out on the quiet side street below. Velvet green curtains frame the wrought iron balcony, Paris rooftops can be seen from the crisp white sheets of my bed.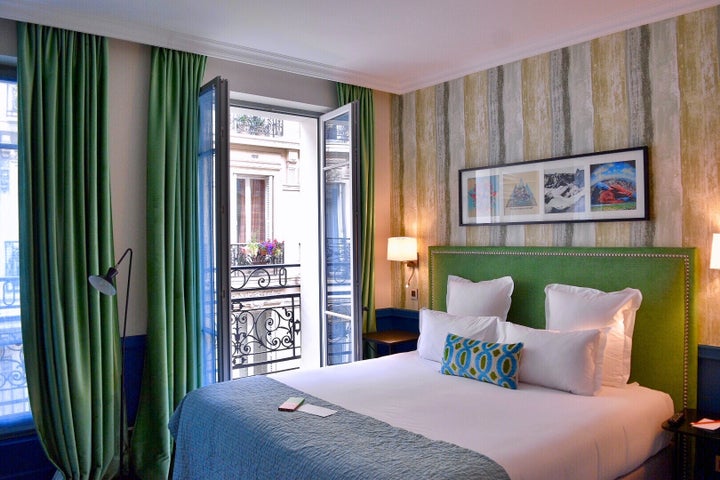 I know that my romanticized view of Paris is far from reality. Even dreams are not impervious to the realities of politics and, during my stay, France is in the midst of a presidential election. All of Paris is buzzing with political debates over Marine Le Pen and Emmanuel Macron and how their policies could reshape the country.
I listen, I ask questions, I join debates, I draw comparisons to the ill-fated U.S. election back in November. Then, I go right back to my cliché - slipping into it like a favorite sweater. The Eiffel Tower at sunset. Notre Dame in the morning. The Sacré-Cœur on a rainy afternoon. There is glitter is in my eyes in Paris. Each time I shake my hair, I swear I can see the sparkles fall from my eyelids, heavy with dreams.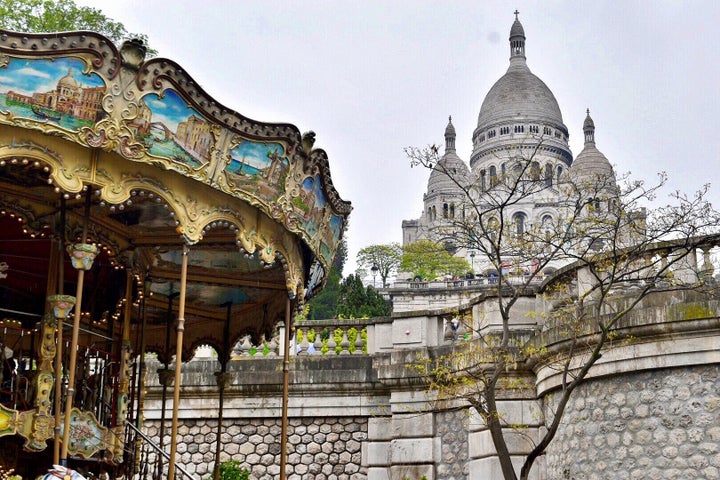 Perhaps that's it then. Perhaps the simple joy of being a cliché while traveling is to slip in and out of reality and into a dream of our own making. To drop the stress of trying to achieve some 'never-before-experienced' version of a place, and just enjoy it the way we've always imagined. Whether that be slurping marinara covered pasta in Rome or yes, wearing a striped shirt and eating macarons in France.
Related