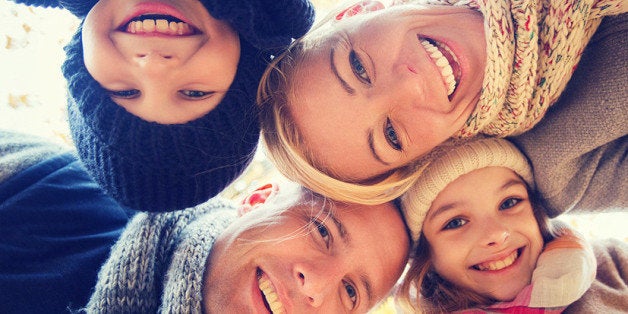 The truth is, the very first time I donated to charity, I was forced into it!
On my 21st birthday, a letter arrived from my grandmother with a check. It said, "Happy birthday, here is a birthday present, but it is not for you to spend on yourself!" She added that while I was "born lucky" I now had the responsibility, as well as the privilege, of "giving back."
I was instructed to choose five charities and to give each an equal portion of the money. Once this task was completed, I was allowed into my family's Club 21. It was my first lesson in how great it feels to give.
Fast forward to the year 2000 when I sold my first company, a Canadian market research firm, to a global conglomerate. Although I stayed on in a senior role, after a few years I was looking for a new, personal business challenge to satisfy my entrepreneurial urge.
It was around this time that I came across two noteworthy facts: (1) Americans, on a per capita basis, give twice as much as Canadians; and (2) giving in Canada was on the decline. Decline? How could that be, I wondered, when there seemed to be so much accumulated wealth all around.
I had naively believed that Canadians were the most generous citizens of the world and was shocked by my new findings. It dawned on me that instead of starting another business for profit, what I wanted most in the world was to facilitate social change. Yes, there was more to life than making money. There was the joy of sharing it! It was almost as if my grandmother was there cheering me on every step of the way.
This led me to start GIV3, a non-profit movement whose sole purpose is to encourage Canadians to give -- either by donating to their favorite charity or by volunteering. Although I have now been involved in charitable giving all of my adult life I was amazed to discover recently that 'giving' is mostly a learned experience. Why do I say this?
Surprisingly, in a national representative survey of every-day adults across Canada, we learned that most people do not know how much they should be giving, so therefore they give less. The same research indicated that when people have a sense of how much they should donate they indeed are motivated to give more. Why does this matter? Because if every Canadian simply gave one percent of their income (up from the current average of .75 percent), it would result in an annual increase of over one billion dollars for Canada's non-profit sector.
It is this enormous potential, as well as challenge, that motivated GIV3 to get involved with the #GivingTuesday movement in Canada. I assure you that every effort, big and small, makes a difference. There are 86,000 charities in Canada. Which one will you choose this #GivingTuesday?
This post is part of a series produced by The Huffington Post and the 92nd Street Y, founders of #GivingTuesday, a global day of giving that will take place this year on December 1. These stories highlight the work of organizations and people around the world who are committed to giving back and doing good this #GivingTuesday.
REAL LIFE. REAL NEWS. REAL VOICES.
Help us tell more of the stories that matter from voices that too often remain unheard.