A career immigration lawyer and fellow Michiganite shares her powerful perspective on the immigration actually taking place today.
Growing up in Flint Michigan I was close with one of our cities great entrepreneurial families: the Farahs. The oldest daughter, Vicky was a role model for me. She was always a great student, first in Flint and Bloomfield Hills schools then at University of Michigan and Wayne State University―and even spent a year at the American University in Beirut. After working as a high school history teacher and a social worker, she became passionate about working with the immigrant population in the U.S. Today, Vicky is a dedicated immigration lawyer helping hundreds of people get their residency and citizenship.
I asked Vicky to shed some light on the immigration process in the U.S. today. After all, it is a hot topic in this year's election and an important one: according to the Migration Policy Institute, there are 42.4 million foreign-born immigrants living around the country. Many of us count immigrants in our immediate families and even more of us in our family tree―my own grandparents immigrated here from Italy.
Steve Mariotti: Why did you become a lawyer?
Vicky Farah: I had the great good fortune of working as a social worker at a United Way agency in Flint, Michigan, the International Institute, that for more than 60 years had been helping immigrants to adapt to American life. I vividly remember as a child attending my mother's naturalization (citizenship) ceremony at the International Institute in 1962. There, I was encouraged by both staff and clients to go to law school and become an immigration lawyer. At that time in Michigan there were very few attorneys practicing immigration law and quite honestly, many of them charged very high fees far out of the reach of many immigrants. I wanted to be a lawyer to help people navigate the very complicated U.S. immigration laws.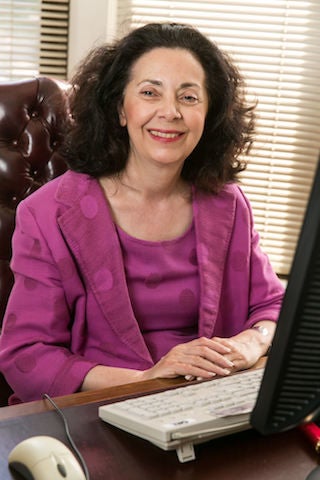 SM: Tell us more about your specialization in U.S. immigration and nationality law.
VF: When I first began my practice, it was very much like the work I had done at the International Institute: family-based immigration, naturalization, and deportations proceedings. My practice later evolved to include employment-based immigration, representing some Fortune-500 companies and doing the complicated family-based cases pro bono. After 35 years of practice, I devote 70% of my time to employment-based immigration issues and the rest a mix of family-based and naturalization.
SM: How did you decide to practice on your own rather than one of the big firms
VF: I come from a family of small business owners. Though I started my practice long before the term entrepreneur was used so much in our culture, I suppose I was an entrepreneur. I started to practice with my law school classmate and friend, Rose di Liscia-Everett. I worked out of my apartment and Rose worked out of her house. We discovered the then state-of-the-art technology of call forwarding and would answer the phone for each other when either of us had to go out. After a few years, I rented a space on my own where I have been ever since. I have been approached on by large firms in the past, but at no time was I interested. It is a great pleasure to be able to earn a living doing what I love in the way I choose to do it.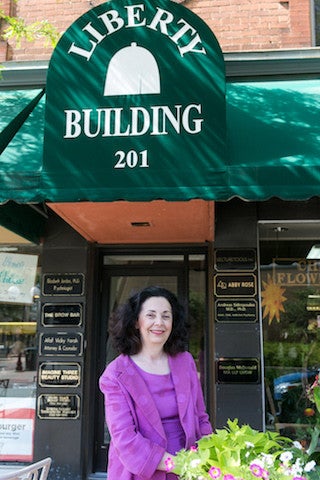 Three Cases That Shed Light on the Nuances of Immigration in America
At the beginning of my practice my most interesting cases were asylum cases. When Gaddafi was the leader of Libya, I represented several anti-Gaddafi Libyans in the United States who feared persecution. It was not particularly difficult to have the asylum applications approved. The cases were very interesting and the facts were truly heart wrenching. One of my clients actually had a notice from the Gaddafi government ordering his execution.

In the past five years, one of my most interesting cases involved a category called National Interest Waiver: when the requirement―to prove that no minimally qualified U.S. worker who is ready, willing, and able to do the job being offered to the foreign national―is waived because the work will benefit the nation. My client earned a Ph.D at the University of Michigan and based on a process he developed for his dissertation and with funding from the National Science Foundation he and others started a company creating jobs for US workers. But, when we filed the petition, Citizenship and Immigration Services issued a request for additional evidence on why

he

―the founder and brainchild―was essential to the success of the company! It took almost two years before his petition was approved and he finally became a U.S. permanent resident.

A local Ann Arbor hospital contacted me to help a patient without a legal immigration status. She had legally come here in 1971, worked, gotten married, and had two children. We needed to prove that she had been here continuously because, under current law, a person who entered the United States prior to 1972, may apply for permanent residency. We found a copy of her Social Security card application from 1971 and her complete Social Security earnings records. It would certainly be hard for Citizenship and Immigration Services to argue with U.S. government documents! In 2012 she became a lawful permanent resident of the U.S. and, recently, a U.S. citizen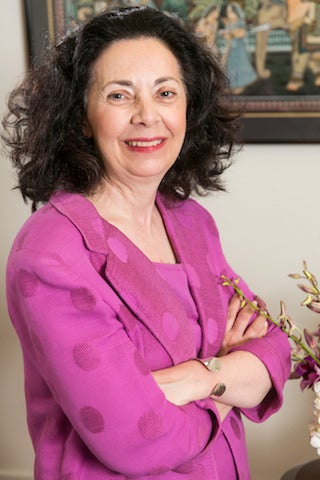 SM: What are the three things every American should know about immigration?
VF: First, there are tens of thousands of people who are "playing by the rules" and seeking permanent residency through existing laws. Brothers and sisters of U.S. citizens, for example, have to wait 15 to 20 years before their siblings can immigrate. There are predictions that it could take more than 20 years for people born in India to obtain permanent residency in certain employment-based immigration categories.
Second, we need immigration reform. The last time Congress addressed the undocumented immigrant issue was with the passage of the Immigration Reform and Control Act, also known as the Simpson-Mazzoli Act, in 1986, signed into law by President Reagan. We, as a nation, do not benefit by the inability of our elected leaders to update our laws.
I recently completed a case where an engineer born in India, who works for a major automotive company in the Detroit area, became a permanent resident after waiting 13 years. Throughout this waiting time he held a valid nonimmigrant visa status always working in the U.S. legally. He was actually quite lucky. People starting cases today could wait more than 20 years for their turns to be reached. It is hard to understand what is gained by these incredibly long waits.
Third, we are a nation of immigrants. My uncle and aunt immigrated to the United States in 1920 and there were already members of my extended family here to greet them. I have been astounded by how many of my clients when they finally complete permanent residency write me wonderful notes of thanks with basically the same message: Thank you for making our American dream come true.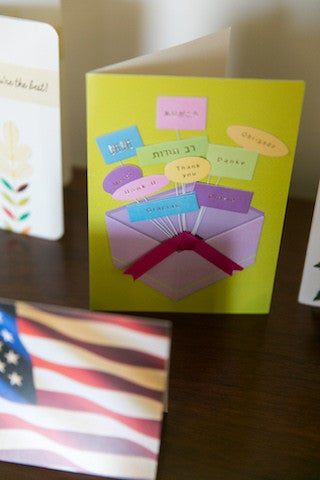 SM: Do you have any tips for aspiring lawyers?
VF: Find an area of law that genuinely interests you. I am a firm believer that to have a successful career you must enjoy the work you do and feel you are making a contribution to making the world a better place. Then, give each case your 100% best. The work you do matters. Lastly, have courage! Running your own business is not easy. Keep your costs low and your fees fair. And, always do a few pro bono cases each year.
Support HuffPost
The Stakes Have Never Been Higher
Related
Popular in the Community