Just hearing the word "summer" makes you relax a bit, especially for those who endured this harsh winter.
As June turns to July, it seems as if the world moves at a slower, more leisurely pace. OK, OK, that may not totally be the case if you're the parent of an energetic youngster (or youngsters) on summer vacation. But that only adds to the flavor of this season.
Summer months offer an inviting opportunity -- like a glimmering swimming pool waiting for you to dive in. This is a wonderful time to carve new memories. To see new things. To connect with old friends and family.
Think about your childhood: How many of your favorite memories stem from summer days? From camps or vacations, or from simply whiling away hours, days and weeks with friends at a favorite hangout.
The point is, summer is for savoring, for experiencing. And there's no better place than the great outdoors.
Whether it is a hiking and camping trip in a national park, a brisk walk in an urban wildlife refuge or simply a game of tag in your neighborhood park, this is the perfect time. Doing so also will help you appreciate these resources, and to understand the importance of protecting and expanding them.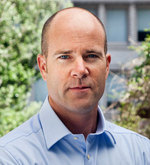 As someone who spent his childhood summers splashing around beaches on the New Jersey Shore, Michael Brune shares these sentiments. Michael is now the executive director of the Sierra Club -- America's oldest, biggest and most influential grassroots environmental organization -- and I'm thrilled to present the rest of this blog, co-written with him.
For the 10th consecutive year, June was declared Great Outdoors Month by presidential proclamation. This designation is a call to action, encouraging us to get outdoors and enjoy our natural heritage.
As much as the president wants Americans to enjoy themselves, there's an even more compelling reason to take his advice -- it could save your life.
We've all heard the statistics about how much exercise we need, how little of it the majority of Americans get and the health risks this poses. This trend is especially worrisome among children, who routinely while away their summers indoors playing with electronics.
That's where the Outdoors Alliance for Kids comes in.
OAK is a national coalition of more than 70 organizations working together to connect children, youth and families to the outdoors. The Sierra Club and the American Heart Association proudly serve on the steering committee.
We believe the health of current and future generations, as well as the health of our planet, depends on fostering personal, direct and lifelong relationships between humans and nature. To do that, we'll need not just the health and environmental sectors, but also the recreation, transportation, education, built-environment, urban planning, and business communities to pitch in.
Currently, only 1 in 5 Americans lives within half a mile of a park. This problem is especially severe for low-income communities and communities of color, which are far more likely to be "recreational deserts." In some urban areas, it's not safe to be outdoors, whether because of deteriorating infrastructure, crime, or poor air quality. People in these communities have higher rates of obesity and associated chronic diseases, including heart disease.
One of the easiest ways to bring kids -- and everyone else -- nearer to nature is to bring nature nearer to them.
Vacant lots can be converted into pocket parks and gardens, particularly in park-poor communities. We can invest in trails and greenways to increase connectivity between natural areas. Studies have shown that communities with safe sidewalks, green spaces, parks and public transportation are at a lower risk from cardiovascular disease than those that do not have those resources.
We can also prioritize protecting natural areas that are accessible to urban areas -- what the Sierra Club calls "nearby nature." These are places that a family might reach on foot or by public transit for a picnic or an hour-long stroll -- rather than after an hours-long car drive. Such nearby nature spaces might also have more amenities, such as toilets; trash and recycling barrels; picnic tables; accommodations for the disabled; and interpretive multilingual signs, guides, and programs.
The president may be able to issue a proclamation, but the responsibility for getting outdoors and staying active rests with all of us. We can advocate in our own communities for access to natural spaces. And we can make sure that we and our families are getting active outdoors wherever possible.
Not sure how to get started? Find a Sierra Club outings group in your neighborhood, and visit the American Heart Association's website for tips and staying physically active.
Enjoying all that the great outdoors has to offer is every American's birthright -- no one should be denied the opportunity to exercise it.