Norwegian chef Andreas Viestad - presenter of the TV show New Scandinavian Cooking and former Washington Post food writer - talks to Jacada about Norway's exciting culinary scene.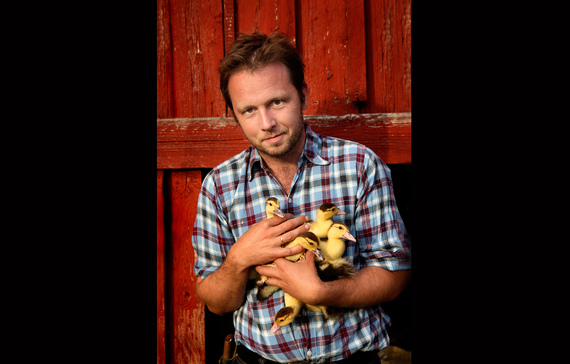 Photograph by Mette Randem.
'It is a combination of nature and the people that makes the food here special. In Norway we have an abundance of fish, lamb, game, berries and cool climate fruits like apples; ingredients with lots of integrity and a unique flavour. And we have rich traditions in using these ingredients; you could call them our building blocks. The people in Norway have a close relationship with nature too. They know where the food comes from.'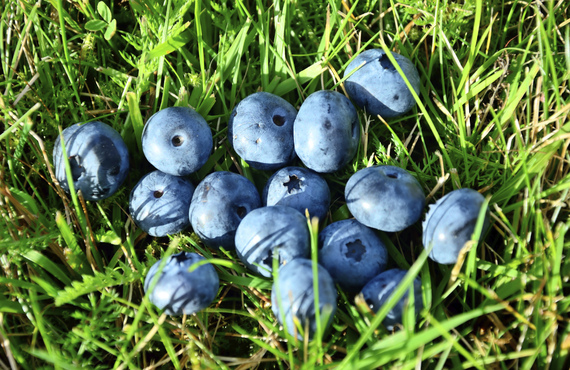 'There was a contest earlier this year, where people were asked to name the national dish. It ended up being lamb-in-cabbage, a really nice and quite rustic lamb stew. There could have been other dishes, but this sums our cuisine up nicely; a three-ingredient dish - black pepper is the third - that is simple but generous, with a long history and a close relationship with the land.'
'Everyone loves Norway's almond brittle ice cream. And in season - during the winter - the cod we have here is exceptional. Cod is a very underrated fish, and it's my favourite. In fall, do try the apples. We have a dish called veiled farm girls [layers of apple sauce and sweetly spiced breadcrumbs with cream], which is sweet and tart at the same time.'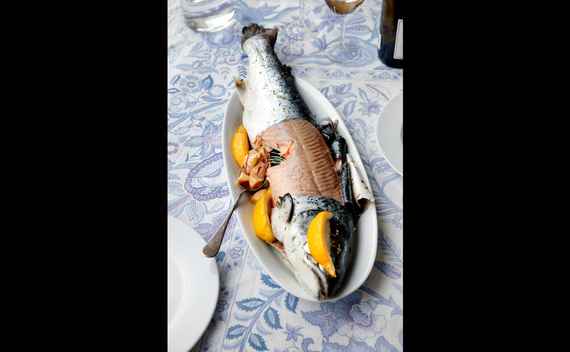 Photograph by Mette Randem.
'The coastal communities naturally have a rich supply of fish, whereas the traditional inland food is more agricultural, with meat and vegetables. My family hails from the south, so that is where my heart is, but objectively, I would have to say I like the cuisine in western Norway. This region has it all - innovation and tradition, coastal and inland regions - and perhaps the best lamb meat in the world. Did I just say that? We Norwegians are taught not to brag.'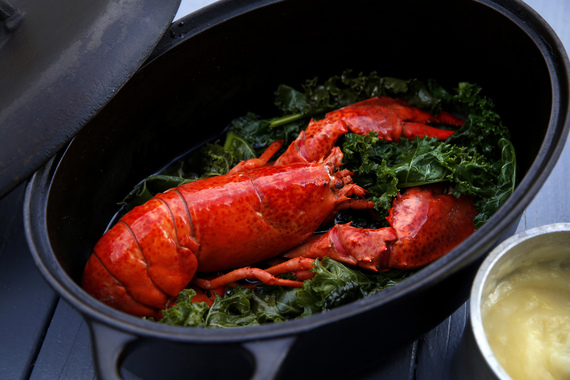 Photograph by Mette Randem.
'New Nordic cuisine is all the rage in restaurants [combining natural produce with innovative modern culinary techniques]. It is not just about copying Noma and the other new Nordic restaurants, but it is about finding our own footing.'
'For an image of modern Norway, nothing beats Maaemo, a restaurant that serves brilliant new Nordic food in a hyper-urban setting. Or go to Stokkøya, which is on an island outside of Trondheim, and where you are nearly on the water.'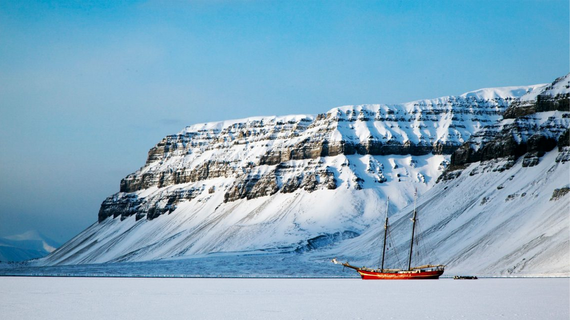 'There is a restaurant culture in Svalbard due to the many visitors and a tradition for chefs from the mainland who to do a stint there to prove that they are real Vikings. I think that the most magical experience is to dine in a ship that's frozen into the fjord, just at the foot of a glacier. It is just magical.'
AUTHENTICALLY LOCAL DINING EXPERIENCE
'I just returned from shooting new episodes of New Scandinavian Cooking, and I came home with lots of new flavours that I had never encountered before; a woman in Lofoten who gathers wild herbs, the Viking museum in Borg that serves real homemade mead, the Romsdal Valley where they still make a taco-like dish with a tortilla or soft flatbread with chopped meats and vegetables. It was a revelation to me, that we have our own version of tacos.'
'Chef Tina Marie Dingsøyr Vik was at the restaurant Huset in Svalbard a few years ago and wrote a beautiful cookbook.'
Huset, Longyearbyen 9171, Svalbard.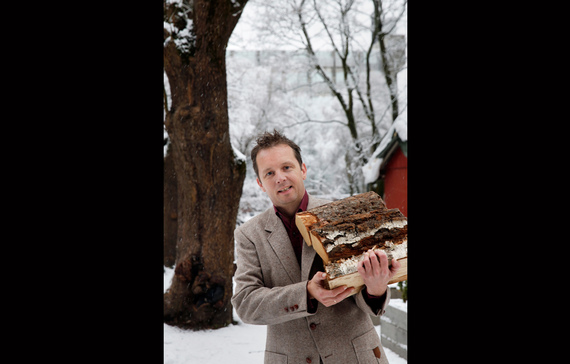 Photograph by Mette Randem.