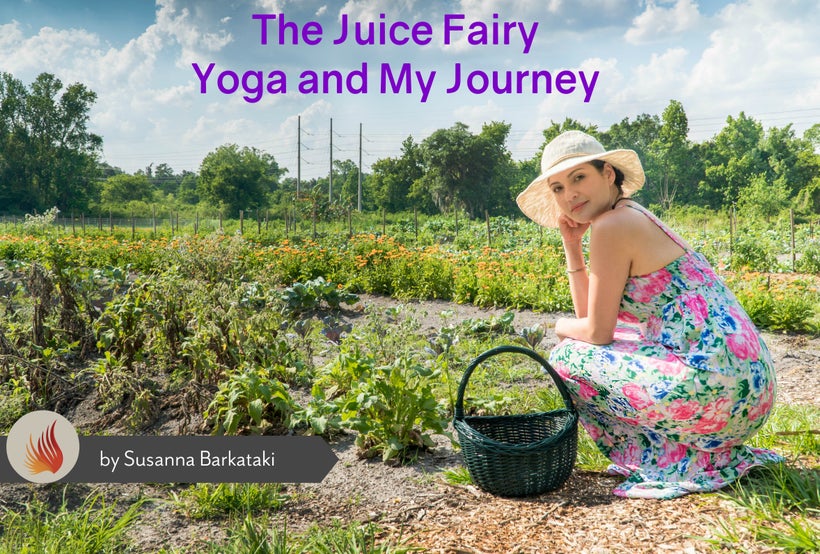 I'm writing this as I am about to call the juice fairy. I want to embark on another 5 day juice cleanse. Yep. Just juice. Fresh, local, healthy, vegan juice. For 5 days. Straight. Only juice.
Wait, why juice? You may be thinking? Well, I write about wellness and yoga for a reason. I share from experience. I do what I can to be healthy. I eat mostly plant-based vegan diet, I do aerobic exercise and yoga pretty much every day, and still. A juice cleanse.
Cleansing and fasting of different types has been a part of yogic practice for centuries. As an Ayurvedic practitioner, the sister science to yoga, food is seen as medicine. Adjustments to our diet are often recommended. A simplified diet, whether eating beans and rice or just juicing for a few days has the benefit of allowing the digestion to rest.
There are many options for a juice cleanse. But there are some really specific reasons that as a yogi, I chose to juice with my juice fairy, Daisy Nonsant and My Journey.
First of all, Daisy, the founder of My Journey studied with me and is a graduate of Ignite Yoga and Wellness school. She is a yogi! And not just any yogi!
She gets it: "Yoga is not about $80 sport bras and cute poses, yoga is not for a certain class of individuals, yoga is about mental well-being and everyone should have that."
Yes, girl, that is my kind of yoga. I'm giving her a mental high five right now!
 I've seen her practice grow and deepen over these 2 years of training.
Daisy knows everything is energy. The thought, care, love and heart that goes into those juices that she creates are going right to us when we drink her juices. As a yogi this is the kind of energy medicine I am looking for!
Why I decided not to juice all by myself.
I've been over to Daisy's for dinner. She's a Latina with a gift! She's got amazing flavors in every dish she prepares – and she prepares dinners for the whole neighborhood sometimes! and she turns this gift into her juices.
I so enjoy the juices and flavors she creates.
Also, don't think I didn't try juicing myself. I am an figure-it-out kind of entrepreneur. I thought – ok. I am going to try this juicing stuff on my own. Why do I have to pay a bunch of money for a juice when I can do it. Well, what I found was, after I borrowed my friends old juicer, It's a lot of work.
There's a ton work and a lot of cleaning! You've got to go get the veggies, juice them all, which is a labor intensive process, mind you, and then clean it all up!
And for the pounds of beets, carrots and greens I had – guess how much juice I got? Just 1 cup.
Ok. I'm thinking I better call the juice fairy - Daisy.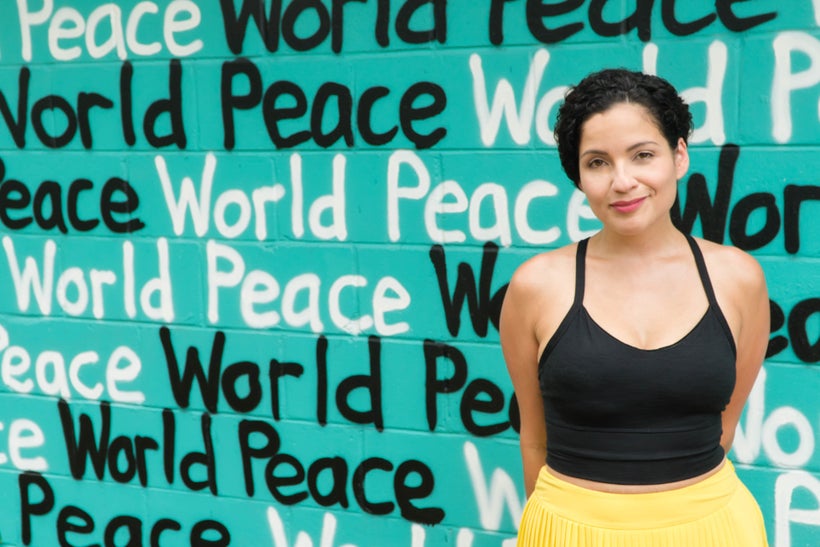 And you know when else I call her? When I'm in the middle of a cleanse and have something weird happen! Who do you call if you have a question about digestion! The juice fairy.
Daisy practices (and now teaches!) with me at Ignite Yoga and Wellness Institute. I continue to get to practice with Daisy and see her giving, thoughtful, brilliant heart. Her intentions and love goes right into the juices.
And it's not just her heart but her style and flava! This comes out through her Juice names that just make me want to drink them down like, "Orlando Glow, Shine, Boo, and Savor the Dates."
So I don't always look forward to juicing. But I know that I need to do this.
 Daisy, the lovely juice fairy, guided me. She said, "before a cleanse, take a few days to detox by yourself!"
She said, for a great and easier cleanse, 3 days before you start- stay away from meat, caffeine, high sugar, stay away from dairy.
As Daisy says, "it is a challenge. I'ts not easy. Because your body is addicted to those carbs and sugars. And it's going to be fighting you. So because the juices are 100% raw, fresh, pressed and so good for you." 
So I should say, I am no stranger to her juices! And Last time I did her cleanse- on the 3rd day I was super high on life and juice.
 The process was challenging, after all, I was cleansing. . . but the after effect of Daisy's juice cleanse left me feeling good.
And definitely like I need another visit from the Juice Fairy!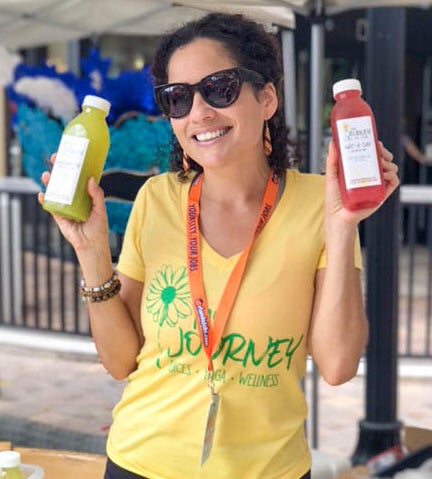 Susanna Barkataki is Founder & Director of Education at Ignite | Yoga and Wellness Institute in Orlando, FL. www.Ignitebewell.com | #ignitebewell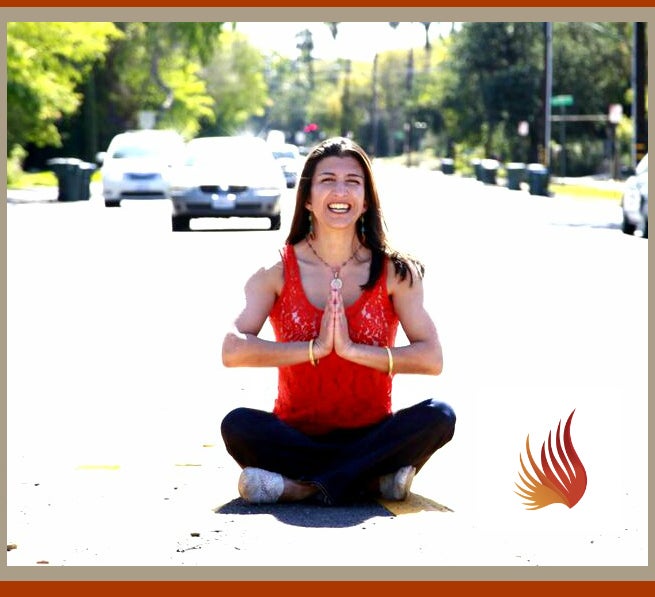 *This is a blog and is solely the opinion of the writer. All content found herein, text, images, etc. were created for informational purposes only. Content is not intended to be a substitute for professional medical advice, diagnosis, or treatment. Always seek the advice of your physician or other qualified health provider with any questions you may have regarding a medical condition or before undertaking a cleanse or juicing. Never disregard professional medical advice or delay in seeking it because of something you have read on this website.
Calling all HuffPost superfans!
Sign up for membership to become a founding member and help shape HuffPost's next chapter
This post was published on the now-closed HuffPost Contributor platform. Contributors control their own work and posted freely to our site. If you need to flag this entry as abusive,
send us an email
.