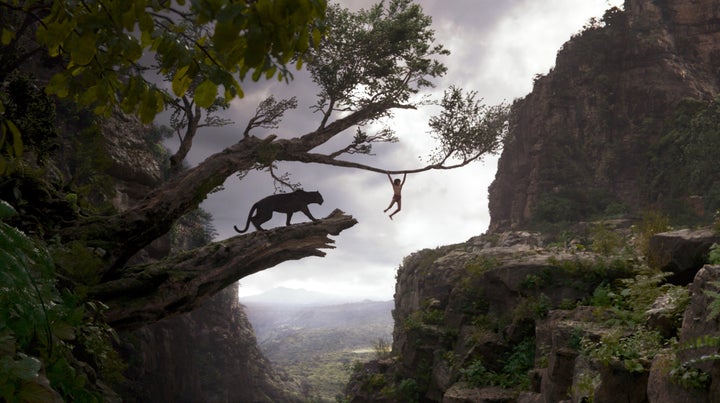 Disney is on the reboot warpath, rejiggering just about every primo animated property in glistening live action. It started in 2010 with Tim Burton's candy-coated "Alice in Wonderland" and became considerably more promising last year when "Cinderella" swirled to life at the hands of Shakespeare maestro Kenneth Branagh. Both were immensely lucrative, and the formula was crystallized: coat a few A-listers in hyper-saturated hues, nix the synonymous sing-alongs and make sure the villains are teed up to maximum camp (Johnny Depp's Mad Hatter, Angelina Jolie's Maleficent) or contemptibility (Cate Blanchett's Wicked Stepmother). But with Disney's newest live-action concoction, the partly CGI "Jungle Book," the studio has already, in some sense, upended the formula. No schmaltz to see here, folks. This is by far the best of the bunch yet.
The quirky creature comedy inherent in adaptations of Rudyard Kipling's story doesn't have the fantasy of magic pumpkins, cursed spindles or shape-shifting syrups to heighten its extravagance. Talking animals or not, "The Jungle Book" has a far more naturalistic backdrop than "Alice" or "Cinderella." That's especially true in Jon Favreau's version, written by Justin Marks. In "Elf," "Iron Man" and "Chef," the director blended mature humor with childlike wonder. He does the same in "The Jungle Book," which coasts along with a serenity that's foreign to most contemporary blockbusters.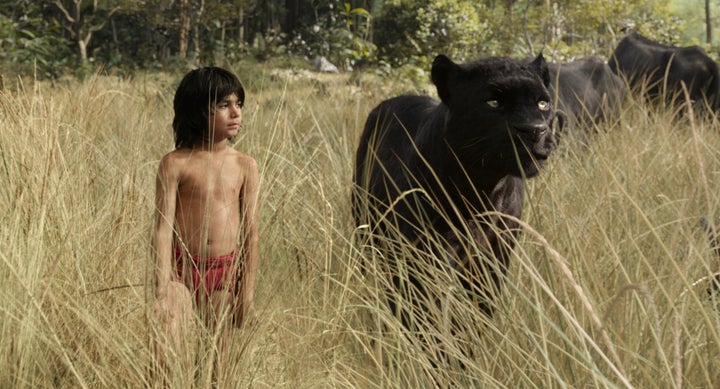 "The Jungle Book" opens with a shot of its young hero, Mowgli (Neel Sethi), racing through the forest. The sun shines, but trees cloud its reach throughout much of the movie, lending the visuals a desaturated peacefulness. Favreau seizes every opportunity he can to achieve a quiet awe, often tracing the action instead of shoving the camera in its face. The manic energy of Mowgli's jaunt slows almost instantly as a narrator (Ben Kingsley) recounts the man-cub's childhood with the wolf pack that raised him. After only a few minutes, the film plays like a meditation. We become delighted participants as Mowgli carouses with his makeshift family, evades the wrath of the tiger Shere Khan (voiced by Idris Elba), learns about life's "Bare Necessities" from the boisterous bear Baloo (Bill Murray) and wards off a ferocious flock of monkeys governed by the corpulent King Louie (Christopher Walken).
Many big-budget spectacles escalate so rapidly that they become suffocating, even hard to follow (hi, "Batman v Superman"). Audiences exist as excitable observers. But "The Jungle Book" eschews all of that. The pageantry revolves around the story, instead of the other way around, as in most comic-book movies. We are rapt players in Mowgli's journey, agape at the enveloping flora and fauna on display.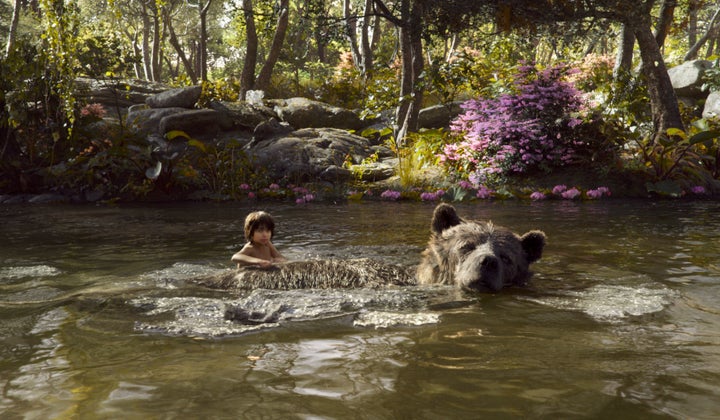 This is a family-friendly movie that doesn't pander to its youthful demographic with overblown action. Viewers are plopped into the middle of Mowgli's life story, an immersion credited to "Matrix" DP Bill Pope's roving camerawork and the film's pristine computer-generated animation. This particular Kipling adaptation luxuriates in Mowgli's point of view, fostering a dreamlike simplicity. It's just startling enough to feel like an actual jungle brought to life, and it's just emotional enough to remain a grounded fable about unity and discovering a true sense of home.
I don't mean to pan all blockbusters in one fell swoop. Go ahead and funnel hundreds of millions of dollars into behemoth projects, ye studios of the world. (This one has a reported budget of $175 million, not including marketing costs.) But if fewer of these projects were driven by formula -- namely the ceaseless tick-tock between exposition and noise -- they might boast the same majestic quality. Does the world really need a "Jungle Book 2"? No, but it was green-lit days before this one hits theaters, as was a live-action rendition of "Peter Pan." If they're as beautiful as Favreau's movie, the worries and strife of Hollywood's franchise culture will seem a tad less prickly.
"The Jungle Book" opens April 15.
Before You Go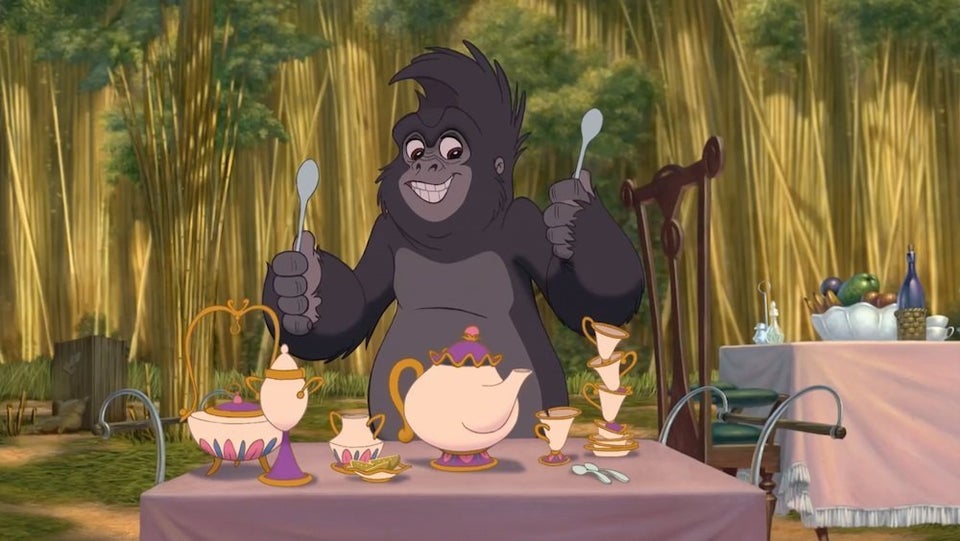 Disney Easter Eggs
Popular in the Community