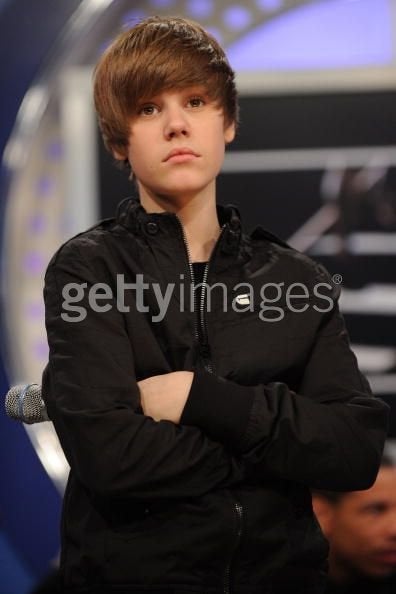 If you don't have a tween or pre-tween in your house, keep reading. If you do - you already know.
http://www.youtube.com/watch?v=QVnLp4wkc14
Justin Bieber is arguably the biggest pop star ever launched by YouTube. Bieber's personal brand has leveraged social media to new heights...or is it lows?
The sixteen year old Canadian singer was catapulted from anonymity to superstardom in three years. Living in Stratford, Ontario, at the tender age of 13 he competed in "Stratford Idol" and posted the videos on YouTube. Ten million views later, he was signed by Usher. Following a breakthrough single, "One Time," with his debut release of "My World" last November, Bieber had topped 100 million YouTube views.
Bieber is a new phenomenon - spawned by digital/viral social media; a crossover digital/analog/print phenomenon...one foot in Internet stardom, and the other on old-school TV, with print sandwiched in between.
Currently on the cover of Billboard, he wowed Letterman last night with his hot dance rendition of "Baby," having earlier held court on "The View," appeared live on QVC, and occupying the number one review space in Rolling Stone with three stars for "My World 2.0."
On Twitter, the ultimate real-time metric of celebrity success moment by moment, Bieber's name was tweet-checked 84,846 times in one day. He occupies a solid holding pattern on Twitter's "Trending Topics" list.
On Last.fm, the king in streaming media, Bieber set a recent record of 1,854,917 song plays in twenty-four hours. He has remained No.1 in Ad Age's "Top 10 Most Tweeted Brands" chart, other than a brief second place to the Oscars. MuchMusic named Bieber newcomer of the year and Celebuzz has declared him one of the decade's Top Ten YouTube superstars.
All this is well and good up to a point. Justin Bieber is reaching way down the food chain to the littlest fruits - as evidenced by a viral video making the rounds: "3 Year Old Crying Over Justin Bieber," shot by the girl's mother and available on, of course, YouTube. Cody, the three year old girl, was subsequently booked on the Jimmy Kimmel show where she met the object of her affections (also available on YouTube). (It almost makes one a believer in past lives - for how else can we explain this over-the-top emotional connection?)
The roles of both Justin's mother - who uploaded his first videos when he was 13, and Cody's mother, are to be noted - at best. Have 'American Idol' and YouTube convinced us all that anyone can be an instant star - regardless of talent? Down the rabbit-hole, Alice, and we'll all follow.
Justin Bieber gets 11,000 new Twitter fans a day. Makes Ashton Kutcher seem old-school.
Update: Justin Bieber appeared in Chicago March 24, sporting a custom-made t-shirt in support of manager Scott "Scooter" Braun's arrest for reportedly refusing, last year, to post a Tweet alerting Bieberettes that a Roosevelt Field mall signing event had been cancelled, (November, 2009) when thousands of Bieberettes descended on the shopping mall venue. Police asked Braun to post the message as the mob swelled to uncontrollable proportions and a teenage bystander was injured.
Braun pled not guilty. http://www.youtube.com/watch?v=_k2wflv5ZNA
Social media has reached a new apogee - or is it a nadir? A 16 year-old viral superstar with a 3 year old fan and record-breaking successes everywhere he turns. Whatever the brave new world of YouTube hath wrought, one thing is for sure, this genie cannot be put back in the bottle.
Note: This article originally commissioned by and appeared on Brand Channel, http://www.brandchannel.com/home/post/2010/03/25/The-Justin-Bieber-Phenomenon-e28093-Social-media-on-steroids.aspx#continue.

Related
Popular in the Community