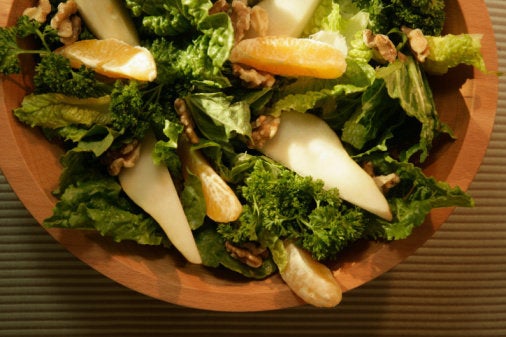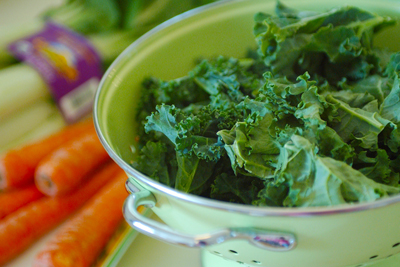 I started eating kale about 12 years ago after switching to a plant-based way of eating to increase my chances of cancer-free, long-term survival from advanced breast cancer.
Personally, I didn't have to be encouraged to eat kale. I was willing to try anything that might help me - I wanted to live. I had two kids, ages 8 and 12 at that time, and changing my diet made sense to me and gave me hope. Kale was just one of the many new foods I added to my diet.
My 12-year-old son, on the other hand, needed quite a bit of encouragement to try kale, and I confess that I resorted to bribery with him. It worked and got him try small amounts of kale - enough for him to see that it really doesn't have the strong taste he thought it might.
I'm always surprised when people tell me that they don't eat kale, but love spinach. Kale is much milder than spinach. If you can eat spinach with its strong, bitter taste, kale would be a breeze.
Why focus on kale? It's one of the best things you can put into your body - an excellent source of non-dairy calcium, magnesium and fiber.
I decided to write about kale after some comments I received on my recent "Anti-Cancer Breakfast" from people hesitant to try this nutritious vegetable. Many people who once scoffed at the idea of eating kale go on to become enthusiastic kale eaters after trying it! Eat. More. Kale! I invite you to try my Kale Challenge.
Take baby steps as you start my challenge. For one week, cook half a bunch of kale, or even only ¼ a bunch, each day because you're only going to start with very small amounts.
Steam it with a pinch of sea salt (use regular salt if you don't have sea salt), then chop it into smaller (tiny) pieces. Serve each member of your family as small an amount as a teaspoon or two. Eat, chew and applaud yourselves. Sometimes the kids will start by swallowing it whole. That's OK, if it's chopped into tiny pieces.
Day one or two may be the hardest ... but keep this up for a full week, and keep the amounts small... no pressure to eat large amounts. Do this for seven days and observe your results. You may surprise at what happens if you give it your best shot!
Simply steam it, or try my recipe for sautéing:
SAUTEED KALE WITH ONIONS & ALMONDS
1 bunch of kale, washed and sliced thinly into ribbons
1 teaspoon sesame or olive oil
1 large onion, sliced in half, then each half sliced into half moon pieces 1 teaspoon soy sauce or ¼ teaspoon of sea salt
¼ cup of sliced almonds (or toasted sunflower seeds)
Variation: If hot and spicy is your preference, try a little hot pepper sesame oil in place of the sesame oil.
Heat a cast-iron skillet on medium-high and add oil and onions. Add sea salt or soy sauce. Sauté 2-3 minutes, or until onions are translucent. Add sliced kale and another pinch of salt. Sauté another 3-4 minutes, until kale is cooked, but still bright green and slightly soft.
Top with the toasted nuts or seeds.
Remove from skillet and serve over brown rice, or as a side dish. Serves 6-8.
Are you up for the Challenge? Do you already eat kale? How do you like it prepared? If you have a kale story, share it here.