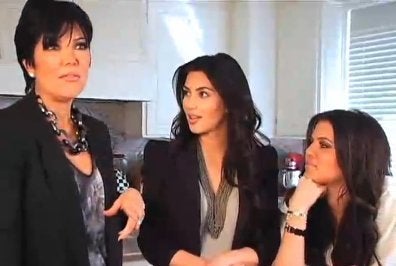 **Scroll down for a picture of Khloe dressed as a tampon at The Declaration of Real Talk campaign in NYC**
The Kardashian women are getting real about their periods.
Kim, Khloe and their mom Kris Jenner have teamed up with Kotex to make a a series of videos called "Getting Real with U." The first installment shows the three of them reminiscing about the girls' first periods--which Kris says was "a sad day" for her because it meant they were growing up.
In a blog post entitled "Let's Talk PERIODS! WOOOHOOOO!" Khloe writes:
We all know that I'm not one that's afraid to speak my mind, nor do I get embarrassed very easily, so I have no problem screaming at the top of my lungs about periods and vaginas. Getting your period is natural, so as a woman, why should I have to keep my mouth shut about it? But not all girls are as comfortable discussing these sorts of topics as freely as I am, and that's the issue that I want to address here.

I grew up in a house with almost all girls so talking about these things happened pretty much every single day. Haha and Rob being the only male had to put up with it. Kim and I were both with Rob when we first got our periods...it probably scarred him for life! He can pretty much handle anything now -- he's totally going to be that husband buying tampons for his wife LOL.
So...let's talk about PERIODS!! We all get 'em but it's kind of a taboo subject, right? There are six females in our family, so it's never been a touchy subject for us! Having my mom and my sisters around me, I couldn't have asked for a better support system, and now Khloe, Kourt and I try to make Kendall and Kylie feel just as comfortable and realize there's nothing to be embarrassed about.


In fact, we probably talk about our periods too much...poor Bruce and Rob, LOL. They're definitely used to it by now.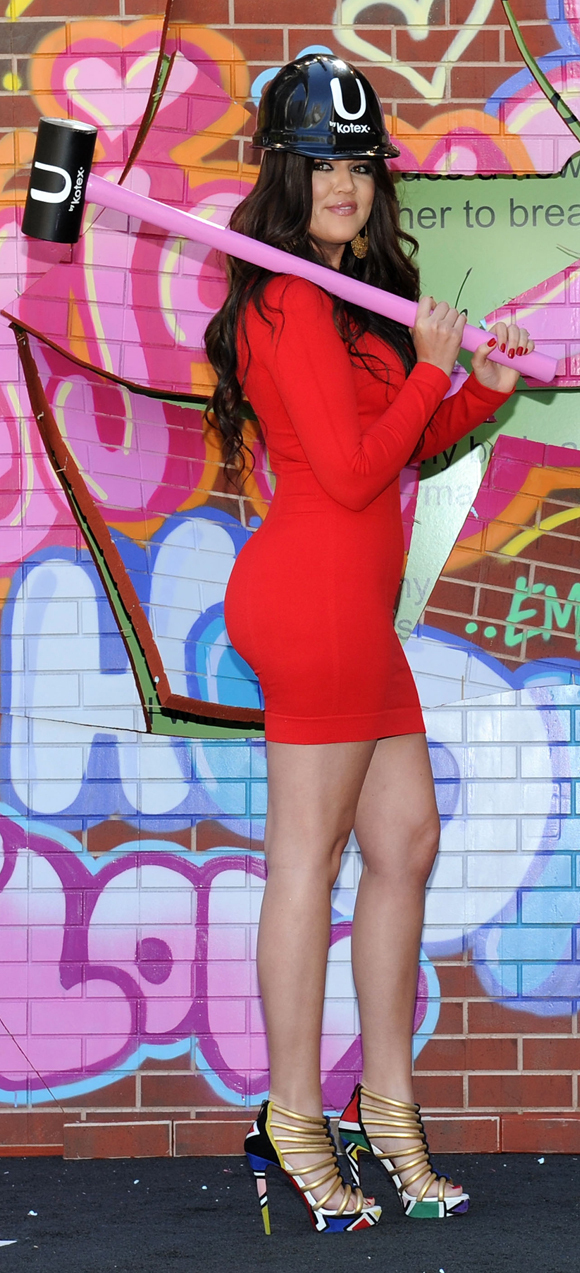 Calling all HuffPost superfans!
Sign up for membership to become a founding member and help shape HuffPost's next chapter