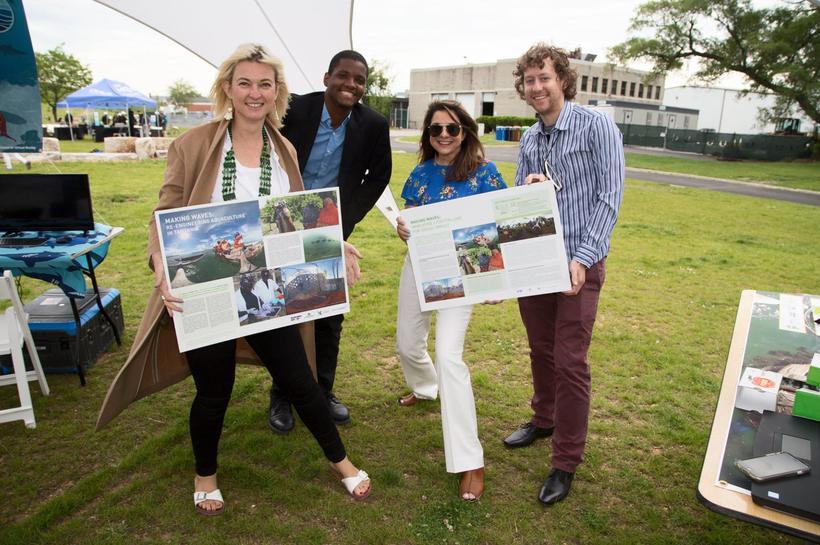 When I first met Jeff Olm, he told me about Under the Canopy, a VR film that was shot using moving cameras and drones in the Amazon. It felt surreal to mount the VR headset and descend into the rainforest, in full stereo might I add. I asked to learn more about the production and Olm sent me a series of links. I especially loved going behind-the-scenes with a sloth in VR.
Jeff Olm is a VR/AR creative director and also co-chair of the VR/AR Association's Stories and Audiences Committee. Together with several other industry thought leaders, we recently published the Top 10 Virtual Reality Best Practices in an effort to capture into one source the rapidly evolving knowledge about VR.
The radically new experiences that the medium provides today have been decades in the making. As part of this living document, we seek to present not only our experiences with the hardware and software, but also to dig into the specifics of development and content production. This work is especially timely given that analysts are projecting VR will transform into a multi-billion dollar industry in the next decade.
Jeanne Kelly is director of Product Design and Experience at A+E Networks, and an associate member of Tesla Lab's VR/AR Initiative. At A+E, part of Kelly's responsibility is to explore the potential of new technologies and to understand and present their value and impact to the business. Kelly is also co-chair of the VR/AR Stories and Audiences Committee. While storytelling is always A+E's primary focus, they're also exploring ideas in VR and AR games, marketing, and education experiences. The Network has invested in VOKE and live streamed in VR from the red carpet for the Golden Globe Award. Currently A+E has an investment in Littlstar, the premium 360 and VR content distribution platform.
Kelly says even though both VR and AR are currently in complementary and contradictory states of existence, she believes accessibility and distribution constraints are surmountable when the benefits outweigh these obstacles. "VR creates presence, allowing you to be somewhere you are not, doing something you are not doing – reacting to objects and events that are not real."
Adaora Udoji produces and manages media at the intersection of emerging technologies. She's an angel investor and also a contributing editor to our best practices document. "It's magic time in immersive technology," Udoji says. "Innovations and applications are sprouting like wildflowers and this white paper by the VR/AR Association will be fantastically useful. It's a supercharged resource by working professionals in the space, aggregating information and lessons. The faster knowledge and information spread, the faster and more efficiently the industry will grow. No one needs to reinvent the wheel on basic questions and we hope to help prevent that and spur rapid and successful evolutions," she adds.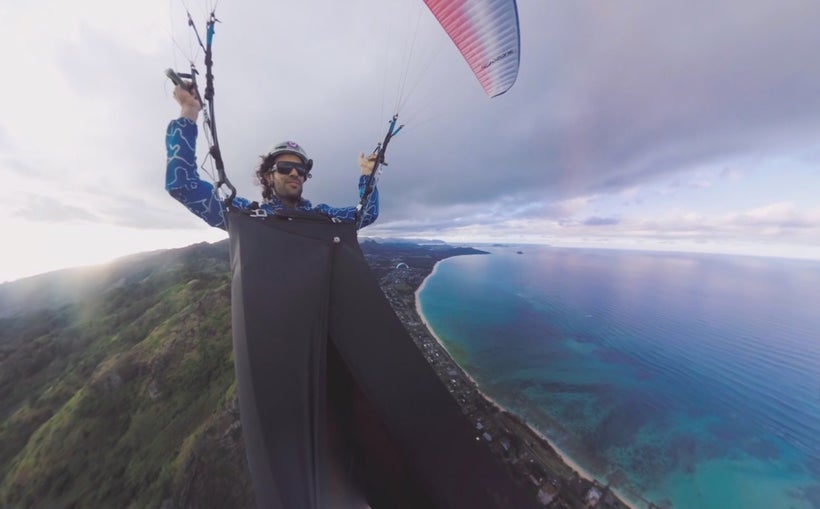 On Storytelling and Building Narratives:
David Hamlin, executive producer of USA Today's VRtually There explains that VR is different from traditional media in the way viewers engage with content and become immersed in an experience. But Hamlin points out a VR storyteller's challenge remains the same as in all preceding platforms. "We still have to deliver on the promise of an engaging narrative, a story that offers and pays off a cathartic journey filled with obstacles, conflicts, drama, and resolution. To me, the social contract between viewers and filmmakers hasn't changed. It's just the tools at our disposal and the viewer's visceral experience that's being transformed," Hamlin says.
Tash Tan of S1T2 feels that building narratives around characters needs to be considered within the greater view of interactive drama, the latest evolution of which can be found in virtual reality. "360-video and real-time VR applications may be distinctly different in creation but the understanding is that they both, to varied degrees, allow for the user to be a spectator and a player -- you are the audience but also a character. This dual role is the key to building a successful narrative in VR; you should block, choreograph, and script to accentuate this multiple identity," Tan adds.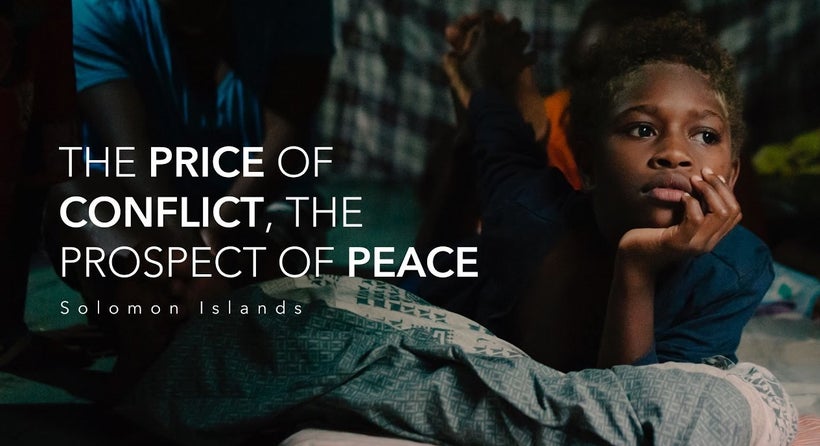 USA Today's Hamlin has learned there are critical questions to ask when deciding to produce a VR story: "What makes this opportunity uniquely VR? Is the location(s) and protagonist(s) going to effectively fill the entire space? Is the action inherently 'spherical'? Is the world I'm documenting truly cinematic in this VR medium? Will I actually deliver on the promise of a valid and entertaining 360 experience?"
On Monetization and Driving up ROI:
Currently, one of the biggest drivers of VR growth arises from marketing budgets for products, series, and other media tent-pole events. These "VR" strategies manifest through marketing budgets because they result in novel products, and the majority of the time lead to earned media -- a key metric in gauging the success of a marketing campaign. Luis A. Navia is co-founder and CEO of ODYSIA and co-chair of the VR/AR Stories and Audiences Committee. Navia says if we can begin to shift the industry's perception from seeing VR as a marketing tool to embracing VR as a business unit within their businesses, we will see exponential growth as an industry at all levels, both micro and macro.
"For example, when a major corporation decides to invest in a VR business unit, it sets off a chain of events that generate economic value by driving technology forward, and it creates engaging content on innovative platforms for consumers. The industry has seen explosive growth in the form of record-breaking investments, creation of multiple types of headsets, and a burgeoning start-up ecosystem that continues to push forward the boundaries of VR technology, platforms, and content. Once we begin to see mass adoption across multiple industries," Navia contends, "we'll obviously start experiencing VR as a societal norm. This will help drive ROI up and subsequently fuel the industry to reach market-shaping size."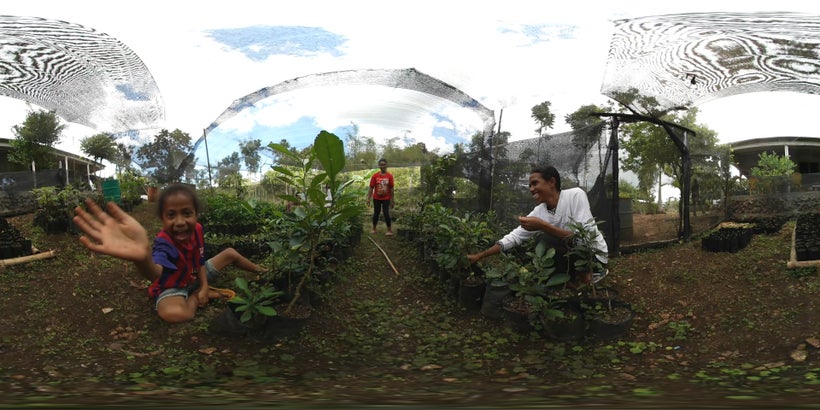 On Social Impact and Capacity Building:
From the United Nations to the World Bank and the Australian Aid program, development agencies are among the first out of the gate to experiment with immersive VR/AR technologies. Their purpose has been to build empathy and educate local communities as they work to improve the challenging environments surrounding them. There is a commitment to understand how new communication technologies can be accessed and leveraged by individuals in developing nations to inspire positive change, and help create bridges between otherwise disconnected human experiences.
In October 2016 together with the Australian Department of Foreign Affairs and Trade's innovationXchange and emerging media technologist Ben Kreimer, SecondMuse traveled to the Southeast Asian island nation of Timor-Leste and documented the work of food innovators in the cities of Dili and Baucau, using 360˚/VR storytelling. Our film, Eating With the Seasons, was soft launched in Canberra, Australia, on August 8, 2017.
While in Timor-Leste, Ben and I provided a Samsung Gear 360 camera and smartphone to local producers, and incorporated one of their scenes in a 360°/VR experience. In this way, we are working to illustrate and better understand how simple, accessible, and low-cost consumer hardware can be leveraged by people in a non-western context by focusing on and encouraging the capacity building aspects of the medium. We believe that storytellers everywhere should have access to immersive storytelling tools, and that they don't need cinema-grade cameras and teams of people to produce compelling, impactful content.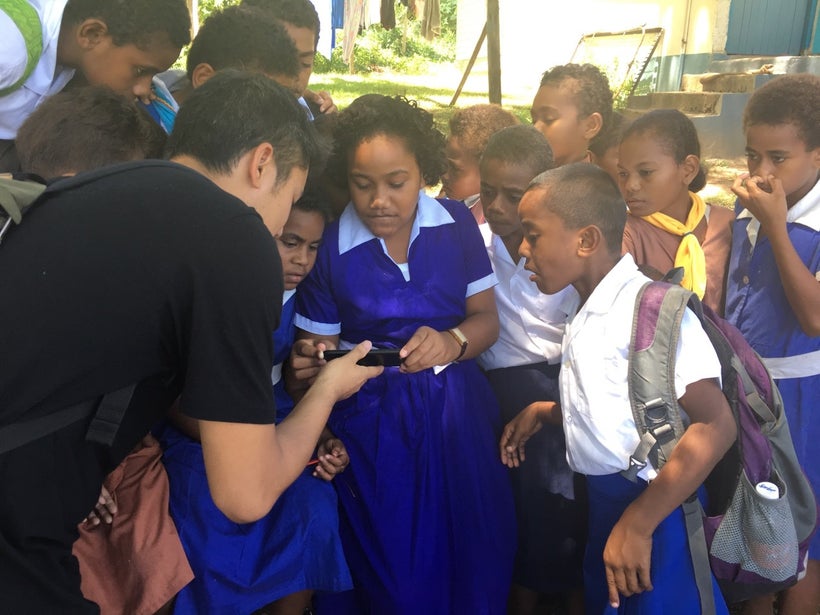 Another VR/AR/AI project for social impact is LAUNCH Legends -- using emerging technology to encourage children to eat more nutritious food. In partnership with the Australian Department of Foreign Affairs and Trade's innovationXchange, LAUNCH Legends explores the potential for interactive narratives to help restore pride in traditional eating, and promote healthy food choices in the Pacific region where a worsening double disease burden of under- and overnutrition is devastating local communities.
Why We Produced this Best Practices Doc:
Juanisa McCoy has worked on UI/UX concepts and wi-fi performance for VR in-flight travel entertainment/e-commerce experiences. She will be expanding her VR/AR exploration into the performing arts, education, consumer goods, and gaming. McCoy is also a member of the VR/AR Stories and Audiences Committee. Her focus is to apply user experience philosophies to VR/AR in order to provide the best and safest engagement for audiences. She champions the awareness for empathy and accessibility in tech, design, and VR/AR.
"The latest development in virtual and augmented reality presents us with a unique level of challenges and opportunities to explore," says McCoy. "With this new ecosystem, we need to establish optimal technical and experience standards that will offer continuous audience engagement, industry skill development, and socially impactful stories. These practices will allow industry leaders to successfully influence the audience's journey and how they relate to our stories and the world."
Identify the differences and similarities between virtual and augmented reality
Learn how virtual and augmented reality enhance user interaction and storytelling
Learn about development agencies producing VR for social impact
Gain technical insights on approaches for cameras, lighting, audio, design, and editing
Consider how and when to advocate virtual and augmented reality for better audience engagement
Focus on stories with spatial and audio perspectives and depth
As members of the VR/AR Stories and Audiences Committee, we see this as an opportunity for practitioners and stakeholders to share their experience and knowledge. As a committee we intend to update this material every six months. We encourage industry feedback to keep this a living document.
At SecondMuse we build purpose-driven networks using innovation to tackle the complex challenges of our time. We are doing this work in communities, cities, and countries around the world. We help organizations solve systems-level grand challenges, governments more effectively utilize their resources and connect with citizens, and corporations leverage their strengths and break silos to solve complex problems. We have implemented projects in six continents and worked with organizations such as NASA, Intel, Nike, IKEA, USAID, the World Bank, the US Department of State, the Australian Department of Foreign Affairs and Trade, and the City of Melbourne. We are a certified B Corp and have locations in Portland, San Francisco, New York City, Washington D.C., Melbourne, and Copenhagen.
The SecondMuse Storytelling Unit is a dedicated global team focused on expanding engagement and amplification for social, economic, and environmental impact. We share stories, and we empower our partners to tell them. Our films have won awards including a 2017 Telly Award; and our global campaigns have reached over 95 million people on Twitter, Instagram, and Facebook. SecondMuse is also co-chair of the VR/AR Global Association and together with USA Today, A&E Network, and other industry thought leaders has produced the Best Practices in Virtual Reality with an emphasis on VR for social impact.
Calling all HuffPost superfans!
Sign up for membership to become a founding member and help shape HuffPost's next chapter
This post was published on the now-closed HuffPost Contributor platform. Contributors control their own work and posted freely to our site. If you need to flag this entry as abusive,
send us an email
.