With that sparkly rock on your finger, it's time to start thinking about the important things – namely, the engagement shoot.
You will have plenty of time to plan all of the little details that go into your wedding day, but now is the time to tell your love story from the very beginning. The engagement shoot is not only a way to share the big news with friends and family, but it's also an opportunity to experiment with styles that may translate over to the Big Day.
Oftentimes, wedding photographers will include an engagement session in their packages – this is as much for them as it is for you. Getting to know your wedding photographer's style and personality ahead of time makes for a much smoother process when the time comes to tie the knot. In addition to your photographer, there are a number of other considerations you'll need to keep in mind while planning your special photo shoot.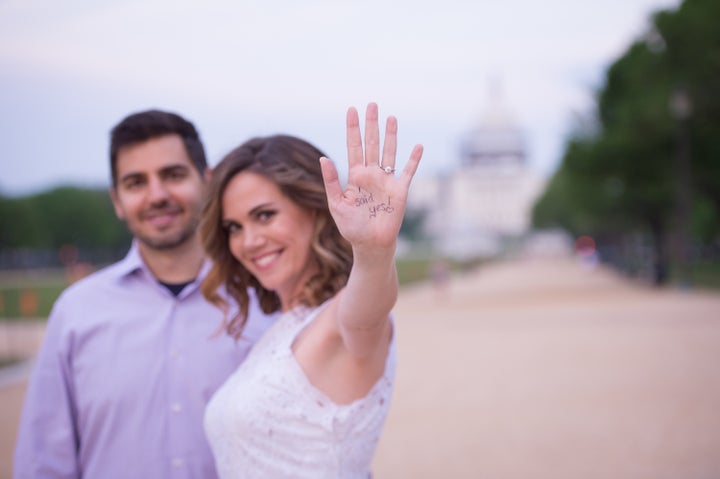 Location, location, location
Although you and your beau will certainly be the focus of the photos, the location plays a big role in the overall tone of the shoot. While hopeless romantics may opt for a lush grove tucked away in the forest, urbanites may choose their beloved city as the backdrop for their engagement photos. No matter where you choose, just be sure it's a place that speaks to you and your partner.
"I tell couples to choose a location that is important to them," explains James Berglie of Be Photography. "It could be where they first met or where they got engaged, or it could simply be a park that they visit a lot – anything that holds meaning for them and their relationship."
If you look back at your years together, there's surely a few key places that stand out. Whether it's the coffee shop where you worked together or the college campus where you crossed paths, choose a place with lots of memories that will reflect your lives together.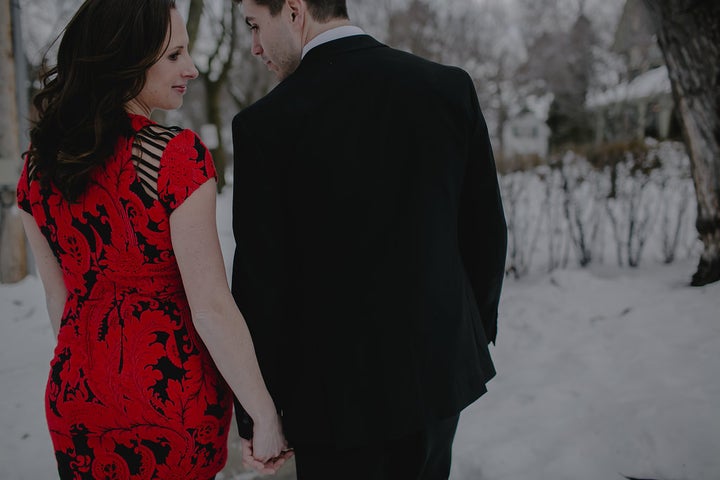 Planning the wardrobe for an engagement shoot can prove to be rather difficult – you love that dress, but it doesn't go with the shoes that you just have to wear. The key to dressing for your session is to wear what feels comfortable and is location-appropriate. "If your session is on a farm, don't wear formal attire," expresses Mike Busada of Mike B Photography. "Likewise, if your session is at the opera, don't wear shorts! Try to avoid bold patterns or horizontal stripes as they can look dated."
When it comes down to it, what you wear will reflect in your confidence so pick out what you feel makes you look your best. Oh, and don't forget to wear your most genuine smile!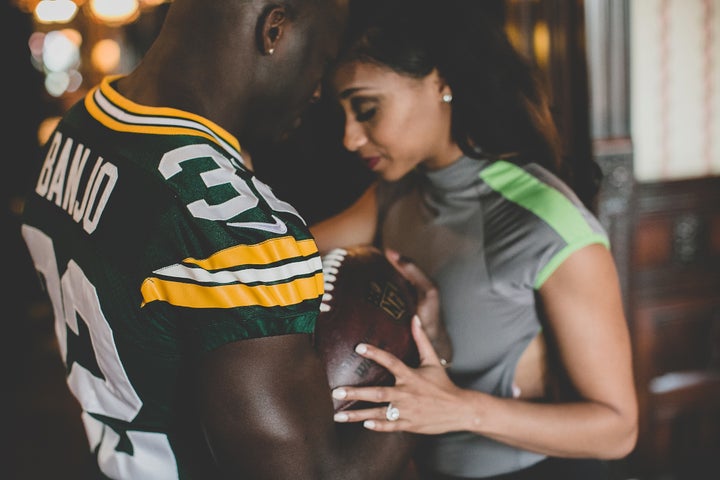 Some photographers are against the idea of props, as they favor more natural shots for a genuine engagement story. On the other hand, some believe that props can enhance a shoot and bring more interesting elements to the session. When it comes down to it, it's really up to the couple – they'll be the ones looking at the photos for years to come and won't want to regret their choice.
"Unless you are going for a very styled engagement session, less is more when it comes to props," shares Kaysha Weiner of Kaysha Weiner Photographer. "The key is to bring props that actually mean something to you as a couple. It may be a print of your favorite quote or a blanket that you picnic on often, but it should have a special story behind it to take your session to the next level."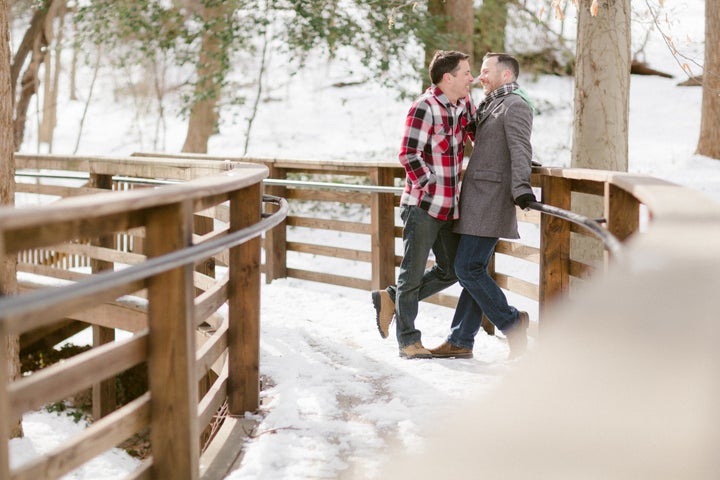 One of the biggest challenges that couples can face with engagement shoots is simply to relax. "It can be hard for couples to let themselves go in front of the camera," explains Busada. "Most couples go through a little warmup period before they truly let their guard down. A great photographer will crack jokes, pay compliments, and slowly dig into their love story – this helps them feel more comfortable and at ease in front of the lens. That's when the good stuff really shows – the tears, the laughter, the blushing, and the intense feelings of love and joy."
This is where a good photographer really becomes important. Every couple is different and an experienced photographer will be able to read the energy and interact based upon the couple's personalities.
At the end of the day, the very best engagement shots are those in which you feel comfortable and confident – and those that display the love between you and your soon-to-be husband or wife. So, with that, prepare to shine!
Amanda Zack is a proud millennial and wedding PR specialist with OFD Consulting, based in Richmond, VA. She also serves as a Public Relations adjunct professor at her alma mater, Virginia Commonwealth University. Inspired by the power of words, she is an avid storyteller with a love for animals, weddings, and anything else that elicits a smile.
Related
Popular in the Community