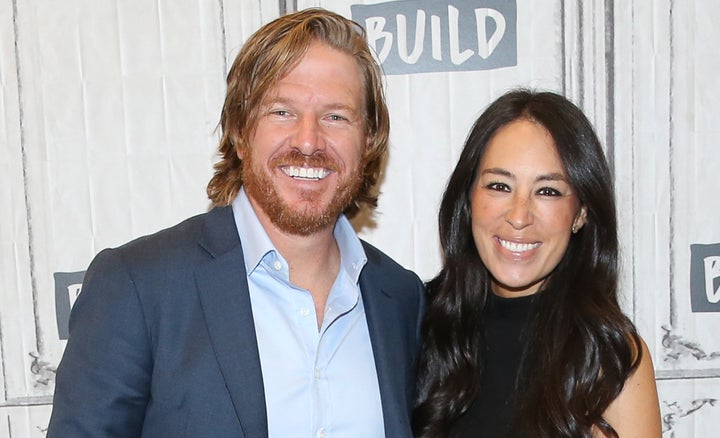 "There's no secret. It's hard work," Chip said in a recent joint interview with Joanna for Success magazine. "Jo and I have struggles and fighting and arguments just like anybody else. This isn't like we got lucky and hit the lottery and the two perfect people fell in love."
The couple recently made the tough decision to quit their hit HGTV show at the height of its popularity, which Chip described as a "risky" move. But it's a worthwhile one, as the two are leaving "Fixer Upper" to focus on their family and their marriage.
"Obviously Jo and I as a couple, we just don't want to redline," Chip said. "You know, we don't want to run so hard after some dream or some goal only to find out that we've neglected the thing that means the very most to us, which is our marriage and our relationship."
The couple, who have four children together, noted that their eldest child is almost a teenager and they want to be there for all the important moments in their kids' lives.
"I believe we are built to have thriving personal lives, and I think we're built to have thriving professional lives," Chip said. "Where the error occurs is when one becomes secondary to the other. In Jo and I's life… we will always choose our family. We will always choose our marriage no matter what the opportunity, and the 'Fixer Upper' conclusion is a decent example [of that]."
Just don't take Chip and Joanna's decision to focus on their relationship and family as a sign their marriage is in trouble, because they'll shut down that kind of talk real quick.
"Won't ever happen," Gaines tweeted in response to divorce rumors that swirled in August. "You can take that to the bank! #loveOfMyLife."
Head over to Success to read more of the couple's interview.