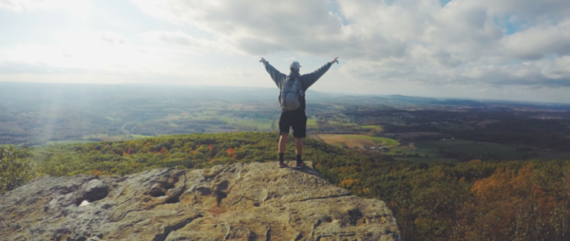 Integrated. Holistic. Connected. These words all carry a similar theme. If you use email marketing, they should have a special meaning. That's because, in today's world, it's hard to run a successful business with just one form of digital marketing. Competition from other companies using apps, social media, blogs, email marketing and SEO make it difficult to excel.
Integrated marketing is a way to unify all aspects of your marketing strategy to provide consumers with one cohesive experience, while reinforcing each aspect of your campaign. This type of integrated thinking is proven to work when planning and executing your marketing maneuvers.
But too often there is an article, a panel, or a podcast discussion that wants us to identify how one channel is more effective than another. And, while these articles are trying to prove and explain how certain channels drive a greater return or result, they fail to mention that these channels are all exponentially more powerful together.
A look at social media and email
According to the Radicati Group, there are three times more email accounts than Facebook and Twitter accounts combined. Yes, combined. Add that to the fact that the average open rate on an email is 20%-30%, and the organic reach of your Facebook brand page is now down to less than 5%.
But if you are reading these stats and thinking the solution is to hyperfocus on email and shy away from social, you may be taking the wrong approach. In reality, when embracing an 'and' mentality, there are so many more ways to drive success. For example, you can leverage those strong email open rates to promote your brand's social presence.
As you build your social base, you can still maximize the advantage of paid social ads to reach and engage more of your growing audience. Leverage these ads to promote an awesome, educational piece of content that you know your audience is craving. And then, capture names and email addresses to build your email audience and expand your reach even further.
Email is your hub and spoke
Email has been called the 'workhorse' marketing channel. Capable of being the catalyst that drives a marketing campaign, and serving as a way to further the customer relationship building process, email is your hub and it is a spoke. It's a system of distribution that works cohesively with other platforms for efficiency.
For instance, Facebook and Google have both embraced the value of the "and" mentality by incorporating Custom Audiences and Customer Match, respectively. These programs let you maximize your marketing budget by leveraging your list of email subscribers/customers (your hub) to build lookalike audiences within the respective platforms. This increases your targeted reach and serves to target advertising content to your existing customers across Facebook and the general web. Essentially, it provides a 'surround sound' messaging experience that increases your chance of gaining the attention of your specific target audience.
When it comes to email as a spoke, successful marketing campaigns are focused on driving value for the customer. With customers at the center (your hub), email can play a key role by leveraging select keywords from SEO and PPC data to ensure your messages, offers and updates demonstrate consistency and will resonate with your customer base. Email can also leverage both in-person engagement (events, in-store) and digital data (clicks, opens, purchases) to deliver the most relevant messages.
Now what?
If you're sticking with the "or" mentality strictly due to time, money, or experience limitations, you may just need to spend a little time researching your options. With the technological advances of the internet over the past few years, there is a way to integrate virtually everything. And ironically, once you do take steps to connect your marketing channels, you'll end up saving time, energy and money.
Feeling inspired? Review your next two to three months of scheduled emails and figure out how you can embrace the power of 'and' in your marketing campaign. It could be time to test out custom audiences or customer match features. You could try incorporating your most popular keywords into your subject lines and/or the body of outgoing emails. You could also drive traffic from Facebook and Twitter to a signup form to grow your audience or send an email to your audience about a private Facebook community that you're launching.
Now, here's one final thought. Don't think of the above options as, well, options. Use your newfound 'and' mentality. Try them all and see how integrating as many channels as possible can benefit you in the long run as you now have a great starting point for prioritizing your short list of integrated marketing tactics.
Have another 'and' marketing solution that worked for you? Comment below and share your learnings with other business owners like you.
Related
Popular in the Community