My name is Keith Simons and I'm the Director of Personal Empowerment for Twin Cities RISE!. I was first attracted to Twin Cities RISE! by two acquaintances who happened to be on their staff. They spoke to me of something special going on at Twin Cities RISE! that I should learn more about. Little did I know, that was the beginning of a long, fruitful journey.
The "something special" that my friends spoke of had to do with our world class Personal Empowerment training program. I was introduced to this personal skills training program that was changing people's lives - not just the lives of participants in the Twin Cities RISE! workskills training program, but also the lives of Twin Cities RISE! staff and members of the community.
Then I discovered how this training program first came into its existence. You see, 20 years ago, Steve Rothschild started Twin Cities RISE!. That first year, Steve was very successful in recruiting 19 men to complete his workskills program. All 19 men found employment! Success, right? Well sadly, 16 of those 19 men lost their jobs! Steve didn't let this deter him. He found help for the program in a clinical therapist named Steven Stosny. Together, they created Personal Empowerment and added it as a required component of the workskills training program.
Personal Empowerment is Twin Cities RISE!'s brand of emotional intelligence training that deploys cognitive restructuring methods. Adding this to the Twin Cities RISE! workskills training program has boosted our graduates' retention rates to 81% after one year one the job and 70% after two years.
This training program is not just about job retention, but also about building life skills. This is how Personal Empowerment works. Twin Cities RISE! believes that life success depends almost entirely on the state of mind we assume at home, school and work. This state of mind determines the way we think, feel, and behave at any given moment. States of mind are changeable and temporary, but if they're not internally regulated, they can be almost entirely a reaction to things outside of ourselves. The more reactive to the environment we are, the more we feel at the mercy of anything or anyone who can "push our buttons," and the more powerless we feel.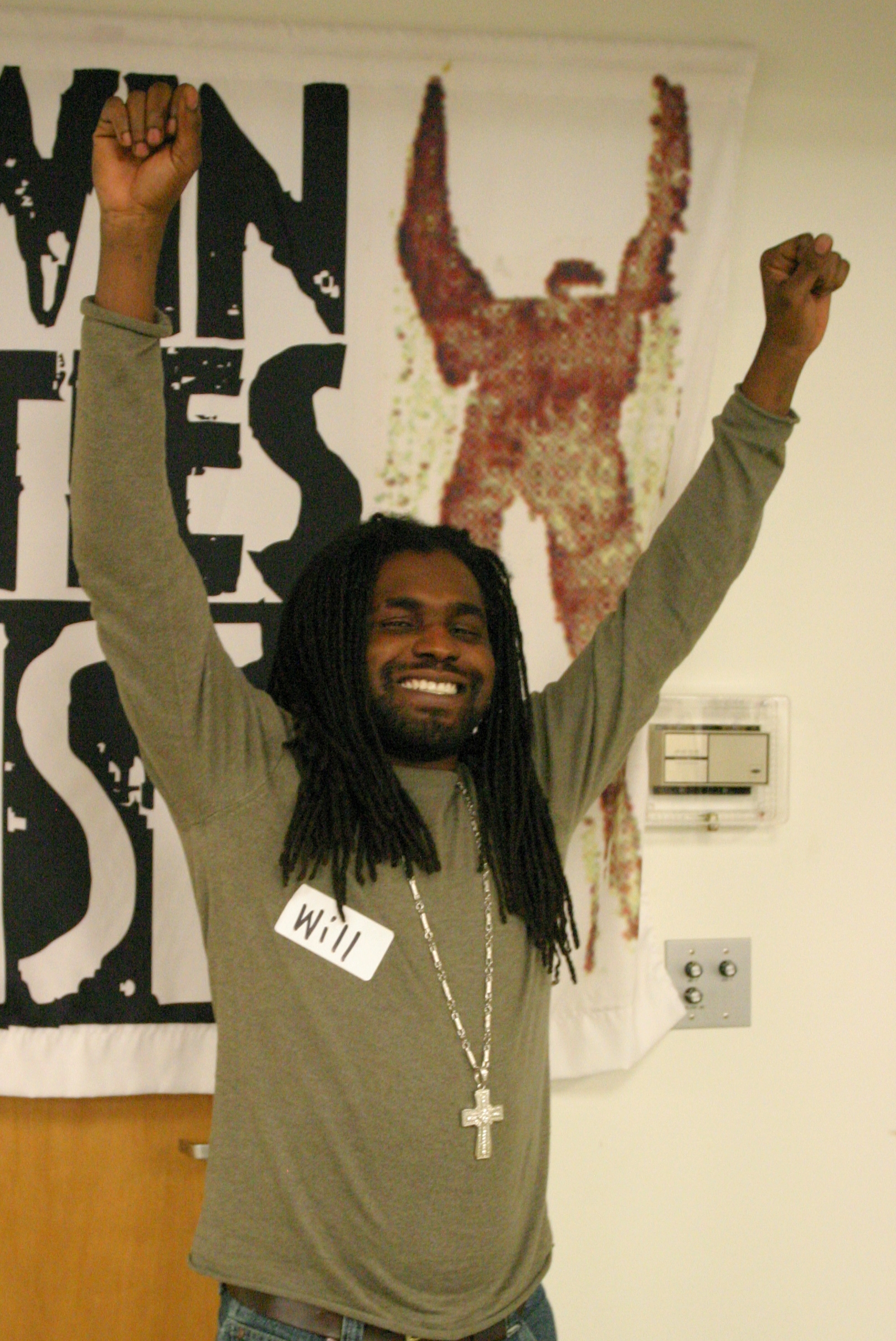 Personal Empowerment means - literally - increasing our capacity to control our states of mind from within. The more we internally regulate our states of mind, the more powerful we feel. This feeling of internal power enables us to function at the peak of our capability. Empowered people feel good about themselves while still being humble, respect the opinions of others, take responsibility for their own behavior, manage their emotions and look for solutions from within themselves.
Personal Empowerment fits quite nicely into the Twin Cities RISE! outcomes-based program that Steve Rothschild created, which is steeped in mutual accountability. Personal Empowerment teaches people how to be responsible for their personal outcomes in a program where Twin Cities RISE! staff are accountable for program outcomes. It leads to better, more sustainable employment outcomes for our participants, and better relationships both on the job and at home.
After spending 22 years managing a career in the corporate sector as a distribution general manager, I find my career at Twin Cities RISE! to be quite rewarding. Directing Personal Empowerment for Twin Cities RISE! makes it exciting!
Please take a moment to learn more about Twin Cities RISE! and the work we do for low-income adults. Follow us on Facebook and Twitter, check out our website at twincitiesrise.org, and, if you feel compelled, help us with the JobRaising Challenge by donating at Crowdrise.
REAL LIFE. REAL NEWS. REAL VOICES.
Help us tell more of the stories that matter from voices that too often remain unheard.