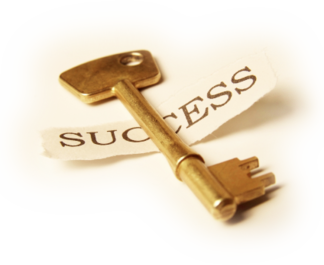 Written By: Angela Mujukian

Grab those keys and get on the go, it's time to be successful!
As a millennial in a generation always on the go, I've learned it's better to strive to be a Go-Getter to survive and adapt to my environment.
As a Go-Getter and unstoppable force, I take my Go-Getter skills wherever I go and to whatever new lands I cross and people I meet.
Becoming a Go-Getter is key to creating the best version of yourself and bringing out the best in others. By harnessing these skills, you can not only create a challenging environment that uplifts others to rise to the challenge but become a survivor of your own story.
Here's a few tips that I learned throughout the process of becoming a Go-Getter and why you should strive to be a Go-Getter too!
1.) Go-Getters are proactive. They take initiative and make things happen.
Nothing in life is going to be given to you. You have to go out there and make it happen. They know when to perform when they're not being necessarily called upon to perform and that is what separates them from the rest of society. They are never complacent. They want fast results and they want to achieve more. They want to achieve the impossible and get work done. If you ever need anything done in the work force, you know that you can always rely on them and that they will make the impossible possible.
2.) Go-Getters are positive. They remove any negativity bias from their way of thinking.
Although some negativity may drive Go-Getters to initially act, in turn, it is positivity that keeps them going. If you think you can, it will happen. They manifest their own destiny and don't take "no" for an answer. They don't see failure as a negative but as a positive for personal growth moving forward.
They turn the "Impossible" to "Impossible is nothing" and firmly believe "I'm Possible."
3.) Go-Getters know when to stand alone and when to ask for help.
Since they are highly independent creatures, it's tough to know when they get knocked down since they rarely ever ask for help. But wise Go-Getters know when it's the right time to call on that support system, if only temporarily.
4.) Go-Getters are fearless and highly adaptable creatures.
They face their fears. Stop the amygdala centers of fear activating sensors and fire that pre-frontal cortex instead! They can easily adapt to any environment, whether living in a third world country or consumeristic and capitalistic society. They are culturally competent people and get along well with others because they exude empathy and have faced adversity. They choose to not become a product of their environment but instead are outliers.
5.) Go-Getters are confident.
They make decisions not based on what other people may think but what is right. They are not people pleasers even though they are genuine. They do not victimize themselves nor their tragedies but know when to be vulnerable since they are strong-willed and insightful. Go-Getters essentially change the world by changing themselves. We need more Go-Getters out there who are willing to do whatever it takes to get the job done and make a difference. They are fighters. They will fight their way through battle scars and healing wounds until they get what they want. They know exactly what they want and are willing to do just about anything to get it.
As a Millennial in a generation always on the go, it's nice to stop and think that you can choose to become a Go-Getter too and not only survive but thrive in your environment. It's up to you and your choice whether or not you want to manifest your own destiny or let others pave the way for you.
It's time to make things happen. It's time to be unstoppable. It's time to get motivated. It's time to hustle. It's time to work hard for what you want. It's time to go out there and get it. It's time to rise to the challenge. It's time to not take "no" for an answer.
You have the keys, it's what you choose to do with them that matters.
You have the choice to unlock the doors of becoming a Go-Getter or being complacent with the rest of society.
It's key that you choose to become a Go-Getter.
Get out there, use those keys, and unlock the doors of opportunities.
It's time to be successful, it's time to grab those keys and be a Go-Getter!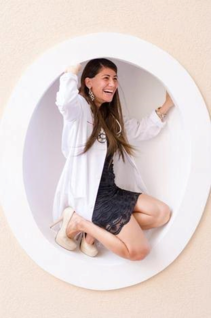 LA native, Angela Mujukian is a Medical Student at St. George's University, Elite Daily Campus Ambassador, and Huffington Post Contributor. When she's not being a Wizard on the wards, or doing research at Cedars-Sinai, she is co-authoring the best-selling book series and movement, 20 Beautiful Women: Volume 3 Edition. Graduate of UCLA, earning a B.A in English, trained by the LA Times as a News Reporter/Viewpoint Columnist for Daily Bruin. Tackling her dreams one patient or blog post at a time to make the world a better place. Angela's gift of tenacity, strong-will, and refuse-to-lose attitude distinguishes her as an unstoppable force.
Calling all HuffPost superfans!
Sign up for membership to become a founding member and help shape HuffPost's next chapter