"That's a penguin. He likes the cold. He likes the ice," my almost three-year-old daughter proclaims definitively as she turns the page. It's a Wednesday evening at bedtime. The house has reached a familiar quiet hum, indicating the close of another hectic day.
Tomorrow morning our family will busily — franticly — prepare for another workday. Like millions of families across this country, we will pack our lunches and snacks, negotiate proper dress — usually involving at least one tutu and a pair of rubber boots — and head out the door. Although we make sacrifices to do so, we are fortunate to be able to send our daughter to Pre-K.
On Wednesday just before midnight, the Santa Fe City Council voted 8-1 to convene a special election this May. The single question on the ballot will be whether the citizens of Santa Fe, New Mexico will enact a tax on sugar-sweetened beverages in order to ensure that every 3- and 4-year-old in the city has an opportunity to access high-quality early childhood education services. Mayor Javier Gonzales, who introduced the ordinance in January, has referred to the measure as the city's "go big" moment.
Santa Fe is considered a tourist destination by most. With approximately 70,000 residents, locals still affectionately refer to it as a "town." The city's population is progressive, with 71% of the county voting for Secretary Clinton this past November. In 2014, the city passed a living wage bill, which currently sets the minimum wage at $11.09 per hour. In a nod to the environment, the city banned plastic bags last year. Santa Fe boasts innovative restaurants, world-renowned art galleries and museums, a lively film industry, and the George R.R. Martin-backed and wildly successful immersive art exhibit, Meow Wolf.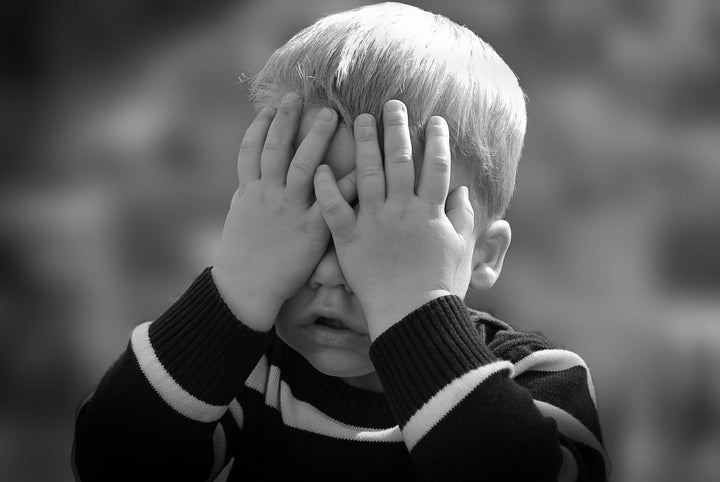 It's safe to say that the kids are not alright.
In January of 2017, Mayor Javier Gonzales introduced an ordinance that would fund full-day, high-quality Pre-K for approximately 1,000 3- and 4-year-olds that lack access because either (1) the programs funded through the Santa Fe Public Schools lack slots (the majority of these slots are 2.5 hour "half-day" slots) or (2) their parents are unable to afford the more than $1,000 per month average cost of private pre-K.
The ordinance would impose a two-cent ($0.02) per ounce tax on distributers of sugar-sweetened beverages including many types of soda, energy drinks, juice, and sweetened teas. It will generate an estimated $7.7 million in revenue, to be dedicated solely to early childhood education services. Sugar-sweetened beverage taxes have passed in Berkeley and Oakland, California; Philadelphia, Pennsylvania; Boulder, Colorado; Cook County, Illinois―-which includes the City of Chicago―-and on the Navajo Nation. Mayor Ed Murray of Seattle proposed a local tax on sugary drinks last month during his State of the City address.
The national trend is focusing on irrefutable data that point to early childhood education as the great equalizer for communities struggling with high poverty and crime rates. The Perry Preschool Program was one of the first studies to examine the effects of early childhood education in the 1970s. The program targeted the historically disadvantaged African American population in Ypsilanti, Michigan. Participants were initially evaluated as preschoolers and have been followed by program evaluators well into their forties. The data show that the children in the treatment group had improved primary school readiness, higher female graduation rates, higher employment rates and earnings, and reduced interaction with the justice system. The data also show a high economic return on investment.
Research shows that 85% of the human brain develops in the first five years of life. Pre-K students learn primarily through play. They learn social skills while playing at a sensory table. They learn to negotiate conflict while playing in the sandbox. Many Pre-K students will take their first steps toward literacy within the walls of a preschool. Children also gain confidence and build positive self-esteem. Full-day Pre-K benefits range from increased school readiness, enhanced social-emotional development, and better physical health. This policy goals associated with the proposed ordinance would educate our youngest learners during a time of tremendous social, emotional, physical, and cognitive development.
Pre-K alumni show increased rates of high school graduation, college attendance, and career earnings. Society at-large benefits greatly from expanded access to early childhood education, including by decreased rates of juvenile delinquency, grade repetition and unnecessary special education placement. These benefits alone can save taxpayers millions of dollars.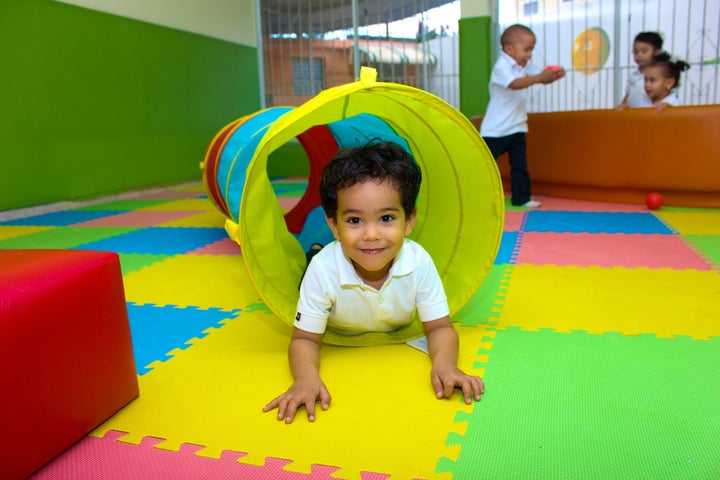 By the age of 3, there is a 30-million-word gap — the number of words a child has heard — between children from the wealthiest and poorest families. By 18 months old, children in different socio-economic groups demonstrate dramatic differences in their vocabularies. Despite the costs and benefits prioritizing Pre-K funding, few states have dedicated enough money to fund their state Pre-K program to capacity. New Mexico is among the states that have not.
Many families in this country pay more for childcare or Pre-K than they would for in-state college tuition or their mortgage. This means that it often does not make financial sense for a parent to remain in the workforce. As a result, one parent―-usually the mother―-leaves the workforce prematurely. While being a stay-at-home-parent is wonderful if it's a choice a family has made voluntarily, it is difficult to accept if it is simply necessitated by financial realities.
America's obesity rate is alarming. According to the Centers for Disease Control and Prevention, more than one-third of adults are obese. All that extra weight is a major source of health problems and illness, including heart disease, stroke, Type 2 diabetes, and some forms of cancer.
Lowering our population's consumption of sugary beverages would benefit efforts to curb obesity rates and respond to a public health crisis. But achieving that goal will require a dramatic shift in our dietary habits.
The American Heart Association recently recommended that children under 2 should consume no added sugars. Children from ages 2 to 18 should limit consumption to six teaspoons a day; less than is contained in one can of soda.
Harvard University's "Sugary Drinks and Obesity Fact Sheet" states that each 12-ounce soda consumed per day increases a child's risk of becoming obese by 60%. The USDA Human Nutrition Research Center at Tufts University similarly states that consuming that same can of soda per day increases the risk of being diagnosed with pre-diabetes by 46%. The average lifetime cost of Type 2 diabetes is approximately $100,000 per patient. Setting aside all other considerations, the potential financial savings associated with reducing our consumptions of sugar alone is compelling.
Back on the political front, the American Beverage Association recently spent more than $2.4 million to fight a similar ordinance in Berkeley. Big Soda took the city of Philadelphia to court.
In New Mexico, the Rio Grande Foundation, a conservative public policy group, maintains that the proposed ordinance constitutes government overreach and will serve to micro-manage the personal lives of citizens.
Contrary to the apocalyptic scenario presented by Big Soda, Santa Fe's ordinance will benefit not only parents, children, and public health, but could support the local businesses that will provide goods and services to families taking advantage of the affordability and accessibility of Pre-K in Santa Fe.
I cannot help but wonder how we will remember this debate when the first Pre-K class is graduating from high school in twenty years. Or not. When they are accepting jobs or starting new businesses. Or not. When they are healthy, happy, and well-educated. Or not. Today in Santa Fe, the kids are not alright. But they could be.