There was no shortage of media celebrating the twentieth anniversary of Larry Clark's iconic film Kids. The film marked what many, including cast member Jonny Abrahams, who went on to find success as an actor and DJ, calls the film one of the last to "show the real New York. Not the Hollywood version."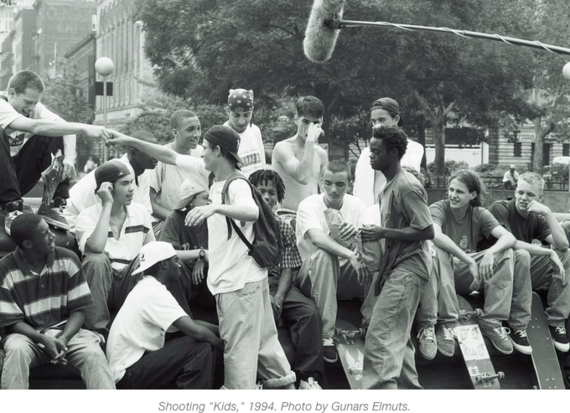 While the story could have taken place in no other city, nor at any other time, the audience was focussed mainly on the skaters, club kids, and waifs who peopled the film, and gave the audience characters to care for. Indeed, Clark is a nuanced auteur of the adolescent descent into darkness; some of his notable work, a mélange of photography, narrative, and film includes Tulsa (1971), Teenage Lust (1983), and Wassup Rockers (2006). His direction of Kids has been called "discrete," as the camera barely ever leaves the kids themselves.
But New York in the 1990s was in so many ways a beautiful pre-apocalyptic moment on the verge of utter chaos.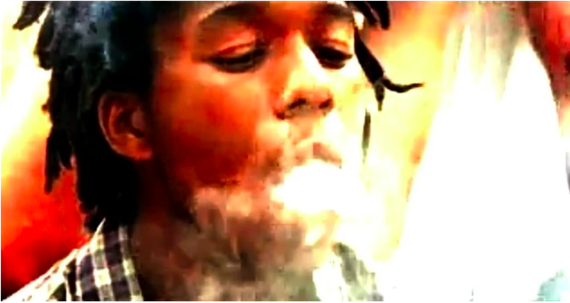 "That ineffable thing that makes people gravitate to New York City was captured on screen in Kids." So says Hamilton Harris, who is spearheading THE KIDS, a new documentary that explores the real lives of the characters of Clark's 1995 cult classic. A Holland-based music producer and writer, New York City native Harris is known not only for his stealth street skateboard style, but also for his role in Kids. Twenty years ago, Larry Clark cast Harris as a thuggish skater who would edify pot smokers en masse how to roll a proper blunt in Washington Square Park. Today, with Larry Clark's blessing as he passes the blunt...I mean torch to Harris, the filmmakers are launching this Kickstarter campaign to raise $81K in line with the 20th Anniversary of Kids. "We want to celebrate this moment in history with Kids fans, skaters, and the global community," they say.
Famed skateboarding photographer Tobin Yelland has been tapped as Director of Photography and Kids cast members Chloë Sevigny, Rosario Dawson, Leo Fitzpatrick, Jonny Abrahams, as well as skaters, Jason Lee and Ryan Hickey are slated to contribute to this story of curb culture that usurped New York City in the 1980s and 1990s. Producers include Jessica Forsyth, Executive Director of the Harold Hunter Foundation; award-winning journalist and spoken-word poet, Caroline Rothstein; editor Andrea Scott, as well as original cast and crewmember, Peter Bici, a New York City firefighter.
"I've had twenty years to reflect on all those experiences before that era, those leading into that era, and those that lie in the aftermath of that era," explains Harris. "I'm not reclaiming my story. I'm just telling the story from the inside out." What was it really like when homegirls gabbed about sex; when skaters prowled the city for curbs; when these kids became kin? This new documentary tells their stories, which so often are subverted and marginalized because they lack glitter.
With crowdfunding underway, audience members can help filmmakers tell this story in an authentic and sensitive way, both celebrating the success and acknowledging the tragedies that marked the kids from Kids. Incentives include a blunt rolling session with Harris (using tobacco), a chance to stay in "Telly's" house (now a posh Air BnB), a DJ lesson with Abrahams, exclusive posters and T-shirts designed for the film, and on-set opportunities.