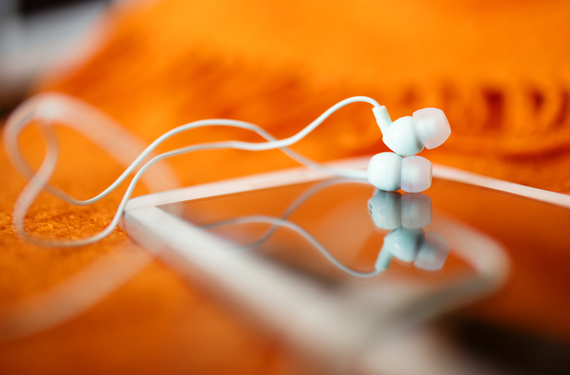 A WhatsApp message popped up on my screen from Anthony: "You should know that I'm getting calls from around the world congratulating me on solving the entire case after the third episode. I'm obsessed -- I haven't slept properly since I listened to the first podcast."
It was the first time I'd ever received a message that had anything to do with the word "podcast." I'd soon learn from my friend -- and many others across my social feeds -- that he was talking about Serial. The non-fictional podcast series, debuted in October 2014, unravels the mysterious case behind a murder that took place in 1999 in Baltimore. It had taken the Internet by storm since its debut in October 2014, breaking the record for the fastest podcast series to reach 5 million downloads in iTunes history as listeners worldwide latched on.
Just as the iPhone, YouTube, and Netflix have each played a part in transforming how we express and entertain ourselves through visual media, the rise of the podcast has triggered a new model for audio storytelling. Especially if Opinion succeeds in making podcasts super simple to create on an iPhone or iPad. Does this mean audio content creation will soon bypass the tech geeks and enter the mainstream?
While Opinion makes creating podcasts simple, Podcast Gift focuses on solving the issue of podcast discovery, discussion and sharing, which goes far beyond the standard Apple app. The platform is set to help bring us high quality podcasts by allowing influencers to upvote in a Product Hunt-style interface.
With Serial as the frontrunner, the tech landscape is ripening for the rise of the podcast. We sat down with Tor Rauden Källstigen, Founder of Opinion, and William Channer, Founder of Podcast Gift, to dissect the secret to creating the next killer podcast.
Keeping an audience hanging on every word, as shows like Serial do, is no easy task.
WBEZ Chicago, the creators of Serial podcast and the popular This American Life and many others, follow similar strategies used in television to keep us hooked. Like TV show episodes, podcast episodes deliver regular, weekly cliffhangers. In the case of Serial, this is the real-life mystery of whether prison inmate Adnan Syed is in fact guilty of murdering an ex-high school girlfriend 15 years ago. As the story unfolded with each weekly release, a online community of listeners like my friend Anthony grew organically to debate the outcome of the show.
Beyond formats, the character narratives of our favorite TV shows are what keep us coming back every week. In Serial, the narration and tone of voice of Sarah Koenig, host and producer on This American Life, keep the listener drawn in. Whether you're tuning in as you walk your dog or during a commute to work, Koenig makes you feel like she is speaking to you personally as she describes the real-life characters that she interviews. This kind of involvement naturally eggs you on to share your opinion or engage others around you in your quest to find out the perpetrator.
2. Use sound to your advantage
Audio is a powerful medium, as you can focus on fully engaging your audience through a single sense. In the case of Serial, sound effects help animate the story and entertain us, also offering audio-cues to break the narrative into sections and paint a vivid visual picture. Although high production quality is essential, adding in raw elements such as the low quality phone calls and difficult audio recordings work to draw us deeper into the plot. They provide a captivating contrast as Koening weaves these in and out of her well-produced script.
Great production quality can not only keep us glued to a screen, but also turn us into devoted podcast listeners. For his podcast channel Dorm Room Tycoon, co-founder Channer emphasizes the production process in his podcast interviews with some of the world's most influential innovators: "A lot of people don't focus on post production with audio, but the need is just as important as for TV or film. I want to make sure the podcast is really polished. People want to have all of their senses tickled." These days, producing an excellent podcast can be likened to producing a big-budget reality TV series where every detail is plotted out from the onset.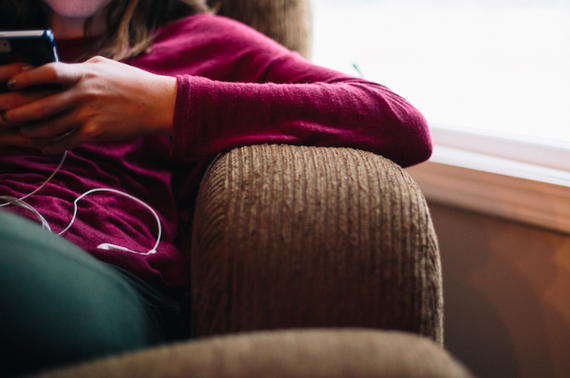 3. Tap into emotion with personal stories
We don't necessarily all have access to large production budgets (even Serial was bankrolled by This American Life, donations and sponsorship from MailChimp) or to expensive equipment and editing skills, but it's still possible to create audio content that paints an emotional picture through storytelling.
Just as Serial draws the listener in by involving us in a real-life mystery, Channer speaks to our emotions by strictly curating his podcasts to include only the highest quality interviewees (hello Sam Altman) and asking questions that matter to him personally.
Startup is another example of a podcast that takes us on an emotional roller coaster. Unlike Channer's Dorm Room Tycoon, this is a documentary mini-series narrated in the first person by Alex Blumberg, CEO of Gimlet Media, on launching a startup without knowing anything about business. Startup is so charming because it takes us through the whole emotional startup journey including every cringeworthy and downright delightful detail.
4. Use your fingertips to create content
If it wasn't for the smartphone cameras and photo-sharing platforms, we may have never started snapping selfies (let alone the belfie). "Like with the shift from Blogspot and Wordpress to Tumblr and Medium, people can now create interesting niche content, rather than have to start their own blogs. Part of the success of Tumblr was that people started topic-orientated microblogs," Rauden Källstigen tells us. In the same way, apps built for podcasting can determine the nature of the content.
Opinion, an iOS podcasting app created by Swedish co-founders, Tor Rauden Källstigen and Håkan Waara that launched earlier this year, applies the beautiful simplicity of Swedish design to their user interface. "It lets people cut the recorded material on the fly, even while walking. The idea is that you should be able to use just your thumb to do everything," explains Rauden Källstigen. The audio waveform is visualized vertically, making it easy to scroll and cut. It simplifies the feature-heavy horizontal timelines more traditionally designed for professional audio editing.
5. Make your podcast discoverable
How do you discover excellent podcasts without having to search and listen yourself, especially when user-generated tagging can be arduous and ambiguous? Both Rauden Källstigen and Channer have made it their mission to solve this problem.
"Today, 95 percent of all podcasts are discovered through the iTunes directory which was basically built back in 2004," Rauden Källstigen says. "We're moving from a directory based, administrative way of discovery, towards convenience, which means we'll be seeing more passive behavior from podcast listeners. I think a way to innovate this is through manual curation, but also with algorithms, of course."
Although Rauden Källstigen believes that algorithms can contribute to discovery, Channer sees the solution in manually curating the best podcasts. This is the idea behind Podcast Gift,
which delivers content upvoted by community tastemakers straight to your inbox. The jury is still out in which combination of code and curation will fit this market best.
With these five secrets in mind, the challenge now lies in applying them to create new genre-defining podcast content. If we think of the landscape before the rise of YouTube, we're reminded of how the platform has revolutionized our media consumption and led us to watch things we could not yet fathom online. With the help of simple tools for capturing and cutting content, as well as platforms to discover and consume podcasts, our imagination is the only limit to the rise of the podcast.
Related
Popular in the Community