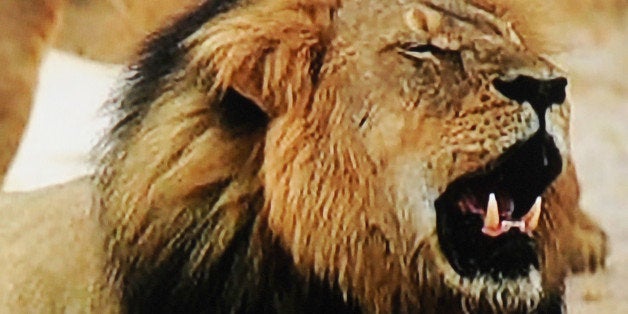 While I, too, mourn the killing of Cecil the Lion in Zimbabwe, it revives in me an uncomfortable memory. Some 50 years ago, I went on my first (and only) wild-game hunt -- the most stupid thing I've ever done. But, at the time, I was gung-ho, buying all the proper paraphernalia, checking guns and racing off into the wilds of Kenya.
Covering my macho derring-do, so I can never fully forget, was a photographer assigned to capture my "heroic" endeavors for a book called Great Hunts. His name was Robert Halmi.
I remember being drunk with power as I softly pulled the trigger of my high-powered rifle and watched a leopard, a gazelle, an oryx, a zebra and other defenseless animals fall to the ground.
The trophies I brought back were proudly mounted on the wall of my projection room. And then one day I looked up and all my trophies seemed to be staring at me. I realized how obscene it was to kill them. I quickly got rid of all the "trophies" and tried to forget the sin that I had committed.
This summer we learned about Dr. Walter Palmer, an American hunter who caused universal outrage for his actions in Zimbabwe. I feel sorry for Dr. Palmer. He is being hunted much like he stalked his prey. His actions were inexcusable and I believe he is certainly paying for them. But he is not alone, many people hunt and kill wild animals for sport. That must be stopped.
Related
Popular in the Community