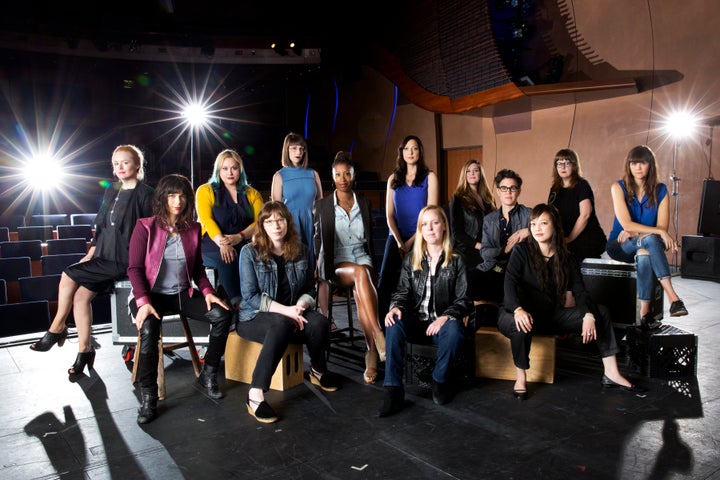 Where are all the women playwrights?
According to the Dramatists Guild of America, only 22 percent of the plays being produced in the United States are written by women. Perhaps a stronger way of communicating this statistic is through the words of playwright Marsha Norman: "In regard to gender parity, if life worked the way the theater does, four out of every five things you heard would be said by men."
Other stats are more depressing: American Theatre Magazine reported that in the 2015-2016 season, only 21 percent of the 1,914 produced plays were written by women. "It's not anyone's feeling that women are underrepresented," playwright Lisa Kron explained before the season even began. "It's a fact; it's in the numbers."
What lies behind these numbers, though, is a very real field of women writing plays, many of which are un-produced or under-produced. The Kilroys, a self-described gang of female and trans playwrights, are well aware of this field of women. In fact, every year, they shine a light on the many female and gender nonconforming writers who are overlooked by the statistics above -- and deserve your attention.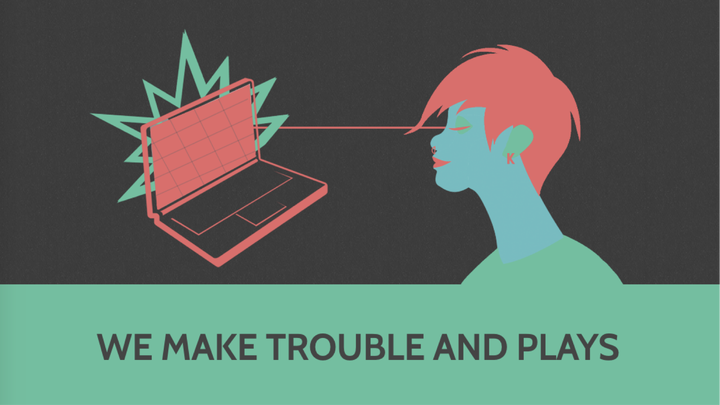 If you've ever heard a director or executive utter the words, "Oh, we want to produce plays by women, we just can't find them," you're familiar with the painfully frustrating feedback loop that is representation in entertainment. Women playwrights exist, they're just facing a kind of systemic underrepresentation familiar to those working in TV, film or music.
Bekah Brunstetter and Daria Polatin, co-founders of The Kilroys, are very aware of this loop. To disrupt it, they helped initiate The List, an annual industry survey of new plays by female and trans playwrights that's meant to function as a tool for producers committed to achieving gender parity in their industry.
"We were inspired by Franklin Leonard's Black List, a Hollywood list of un-produced screenplays," Polatin explained in a phone interview with The Huffington Post. "We wanted to make a very practical tool for producers. So we thought, we'll survey leaders in our industry and we'll take the most recommended plays and we'll make a list and we'll make them available."

The premise is simple and the results are accessible. Each year, the group surveys influential play leaders -- artistic directors, literary managers, professors, producers, and dramaturgs; basically, anyone who has read or seen at least 40 new plays in the past year, and is not already a member of The Kilroys. Each leader anonymously nominates a number of plays they feel should be included in The List, and the most recommended plays (in 2016, these plays received between 5 and 14 nominations each) make it to the final cut.
"We want it to be a tool," Brunstetter clarified to HuffPost. "So what is the most easy to use tool? It has to be a strong, yet palatable, list of plays that an artistic director or literary manager or development executive can reasonably get through."

While in past years, The List has included not only un-produced but under-produced plays (pieces that experienced a single production), The Kilroys opted to change things up in 2016. This year's list only showcases un-produced works including "The Art of Gaman" by Dipika Guha, "School Girls: Or the African Mean Girls Play" by Jocelyn Bioh, "Pass Over" by Antoinette Nwandu, "Somebody's Daughter" by Chisa Hutchinson, and "Welcome to Fear City" by Kara Lee Corthron.
"We thought, why don't we dig deeper and bring more attention to plays and playwrights who could use even more exposure?" Polatin said. "We're unique in the fact that we're a dynamic group. We'll change, and continue to change, in response to the needs of the industry."
And change they have. Beyond The List, The Kilroys have started another survey, one that asked playwrights from the 2014 and 2015 lists to answer a few questions, like: Have you seen an increase in requests for your recognized play or others? Has your agent received more requests? Has your recognized play seen a production or a workshop?

According to Polatin and Brunstetter, 80 percent of the plays on past Lists are now produced or have received a subsequent production, and 95 percent of the playwrights said they received more personal requests. What's more, a handful of different theaters have set up reading festivals based on The List, and both Polatin and Brunstetter, who are playwrights and television writers themselves, have heard of people from the broader entertainment industry using The List as a tool to find new writers for their shows or projects.
"A lot of development executives from TV and film companies use The List to introduce themselves to new writers and find new voices," they said.
The Kilroys also started a Cake Drop program, in which they surprise theaters that exemplify gender parity in their programming with -- you guessed it --cake. "They had at least 50/50 or better programming of female or trans writers to male," Polatin explained. "And we surprised them one day by giving them cake, to say thank you and 'We love what you're doing.'"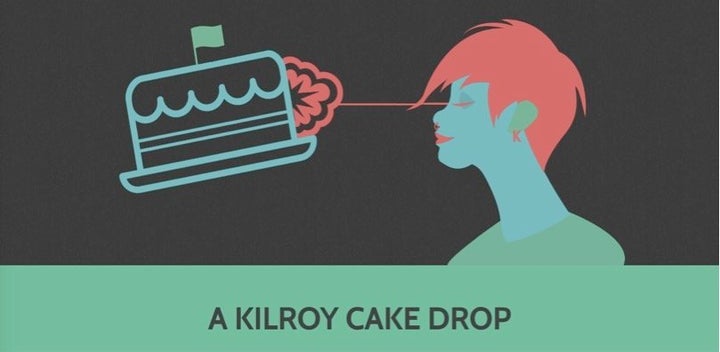 Since 2014, Polatin and Brunstetter said they have experienced a spike in the number of nominators taking part in The List and the number of nominated plays eligible for recognition, partially due to the fact that they invited people to request to be a nominator for 2016's list.
And, according to information put together by member Annah Feinberg, a third of the writers on this year's list don't have agents. "That's an indication that our desire to do un-produced plays this year was a good experiment,"Brunstetter said. "For women, it's often all about access. And if you don't have an agent, there's just stuff you can't get to. So hopefully being on The List gives you the confidence you need to write that next plays that gets you an agent, or mention [your inclusion on The List] to an agent."
"I know personally, from being a writer, that you need those votes of confidence," Polatin added. "Especially early in your career. When your play gets an award or makes a list or gets into a festival, that's literally the little thing you need to keep writing your plays."
Related
Before You Go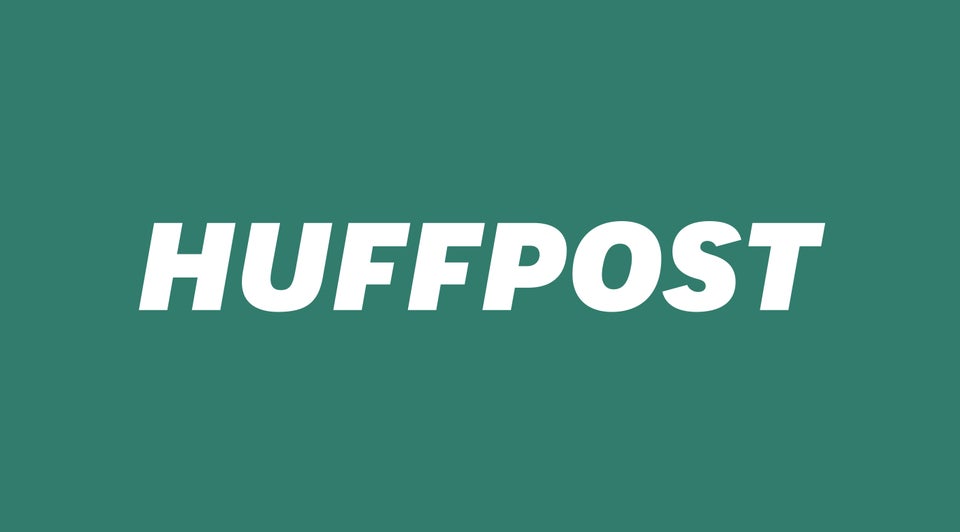 Ways Your Theater Major Is Totally Helpful In The Real World
Popular in the Community