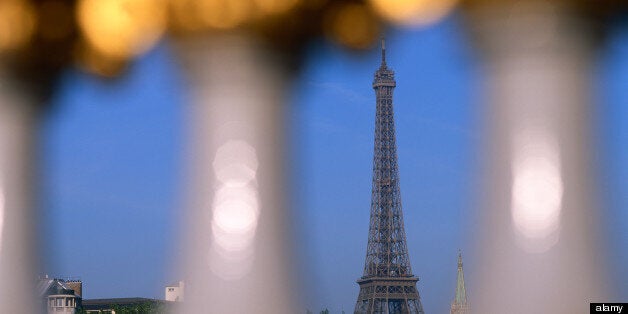 The kindness of strangers. It's overwhelming. I'm seeing it in all the photos from the marathon, and hearing about it from friends back home, and I'm feeling it here in Paris.
I special ordered some tortillas last night from a woman who makes them in her apartment building. When I was there, I was explaining how they were for a friend who I was seeing that evening, how he is from Boston and it's his birthday. I wanted to bring him something that might taste like home.
I mean, don't even get me started on the Mexican food in Boston. It's terrible. But somehow tacos taste like America and it seemed like the right thing to do.
She explained how she is a marathon runner and she knows what qualifying for "Boston" means, the kind of hard work that goes into that race and the joy you feel at the end. She started to tear up explaining her pain for this community of runners. And then I started to weep, explaining that I was also from Boston.
At a particular moment in time when I feel really isolated and alone in a new place, I can't tell you what it meant to have this shared grief with a stranger who has never even been to my city but feels its pain. And then she fried a batch of tortillas up fresh in front of me and gave me a whole bag free to bring my friend some comfort. I almost started to weep all over again.
The kindness of strangers. It wins every time.