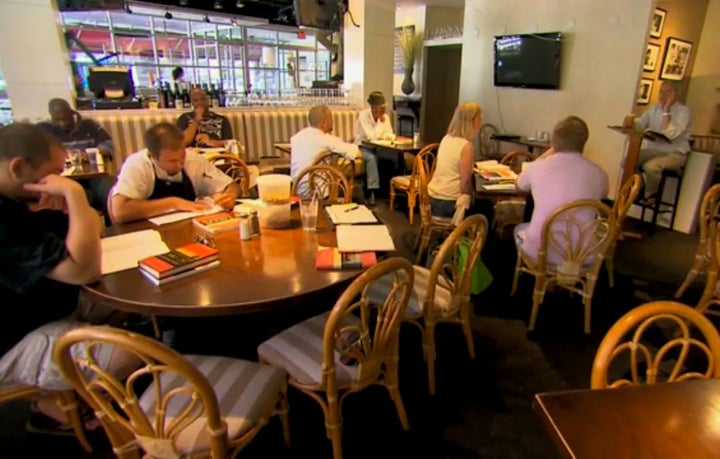 Over a year and a half ago, in the midst of nationwide economic turmoil, Chef Jim Noble launched a new restaurant. It may seem like a risky venture, but Noble had faith in his success.
His strategy? Giving his profits away -- literally.
At The King's Kitchen in Charlotte, N.C., all profits are donated to local outreach and community food programs that help fight hunger both domestically and abroad. And his strategy seems to be working. Last year, The King's Kitchen was able to donate $50,000 to help those in need.
Deeply religious, Noble says that he wanted to promote kindness to his neighbors and give the community a way to give back.
"I think everybody wants to help but they don't know how."
He was able to launch The King's Kitchen free of debt, as he garnered donations for its opening. Although it does operate in competition with other for-profit restaurants in the neighborhood, Noble is confident in the support of his community to keep the restaurant running.
"Sometimes in life you have to make a distinction between success and significance."
The restaurant also operates as a local community center, offering free job training to those in need.
Support HuffPost
The Stakes Have Never Been Higher
Related
Popular in the Community