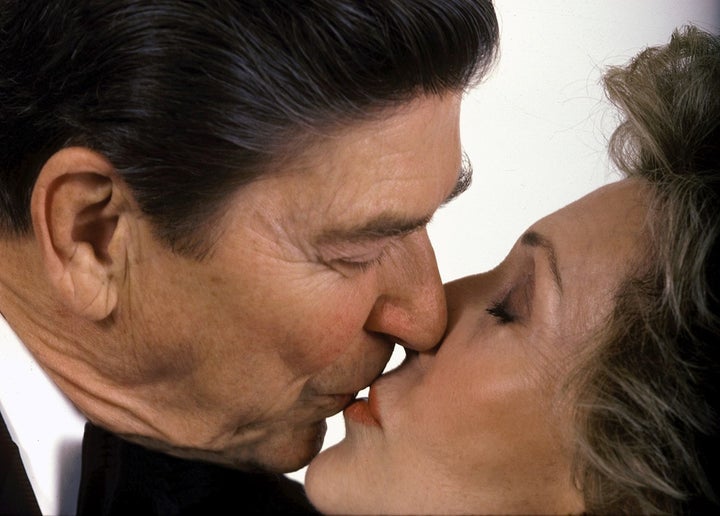 The somewhat mysterious and provocative title above does not refer to iconic works by Gustav Klimt and Auguste Rodin that are both titled "The Kiss," or the infamous rock group by the same name, or even the celebrated film, "Kiss of the Spider Woman." What the title does relate to is one of the most historically famous recognized smackaroos of the 20th century, a rare private moment between President Ronald and First Lady Nancy Reagan, shot at the White House and featured in Vanity Fair. It was 1985, and the magazine was having its challenges staying alive during a post-recession slide in newsstand sales, which demanded a quick decision by then-editor Tina Brown, a 'sink or swim' solution that appeared in the form of a stimulating cover story with memorable images provided by Harry Benson, one of the most prominent photographic journalists of our time. Benson, the respected raconteur of pictures and people with a reputation for nailing down a crucial shot that nobody else could get, saved the day and resurrected one of America's leading publications.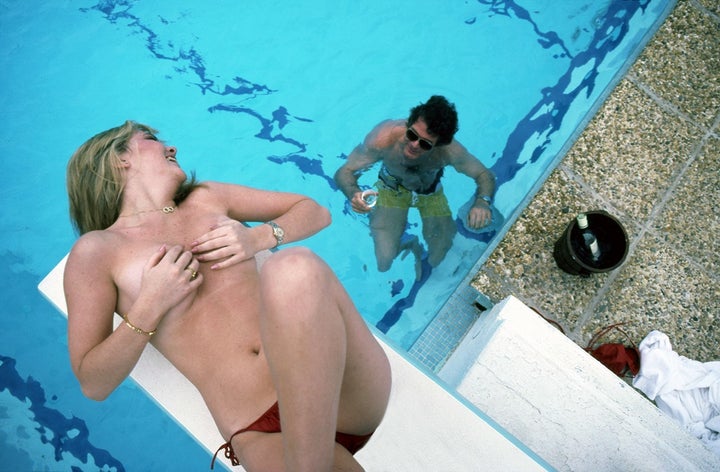 Truly seminal images never seem to leave our collective memories, but it's the person behind the camera, waiting patiently to creatively (and sometimes quickly) compose and chronicle an historic moment in time that we never can fail to recall. Close your eyes for just a moment, and conjure up a memorable cranial flash branded in the subconscious that became a serendipitous partner in defining (illustrating) history. It's fitting to mention here Alfred Eisenstaedt's unforgettable shot of a sailor's jubilant embrace of a woman in Times Square that symbolized the American celebration for the end to a grueling World War. And who doesn't remember the sultry publicity photo for the ironically titled movie "The Seven Year Itch," showing Marilyn Monroe poised above a subway grate, her dress billowing up and exposing her underside, which infuriated her soon-to-be ex Joe DiMaggio. It's also essential to make note of Dorothea Lange's dramatic portrait of the desperate, empty stare of a struggling mother, which became an archetypal symbol of the Great Depression; Nick Ut's shot of a screaming naked girl, running for her life from a napalm attack along with other children and soldiers, communicated the horrors of the Vietnam War and contributed to the growing anti-war sentiment in the U.S.; and Jeff Widener's incredible image for the Associated Press of the brave and determined student who stopped a brigade of Chinese tanks in their tracks in Tiananmen Square, solidifying a universal moral resolve to seek freedom from tyranny against all odds. Without these photographs and the courageous efforts by the individual behind the lens, who, like Benson, often risk their lives for the "money shot," historic and significant events would be lost and tyranny perpetuated.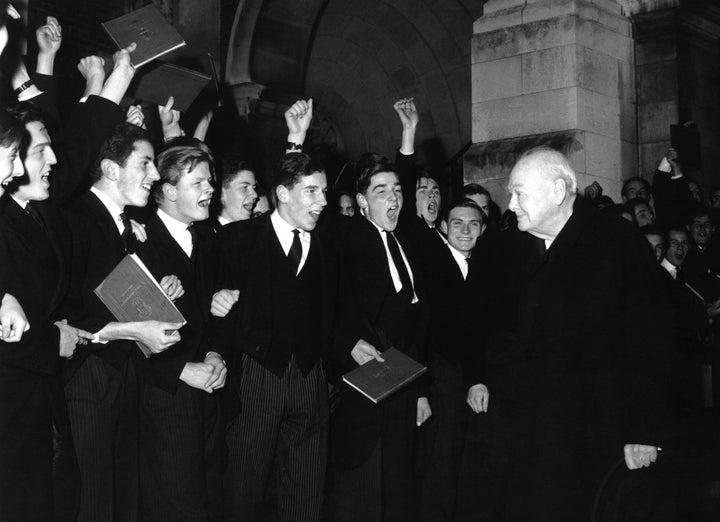 Martin Barnes, Senior curator of photographs at the Victoria and Albert Museum, said in "What Makes a Powerful Photograph?" (The Guardian, November, 2012), "Great photographs are like visual poetry. They neatly capture and express a situation or emotion that transcends the everyday. The most intriguing photographs do not overexplain. Though they brim with information, they also provoke a desire for knowledge, and seem to promise it, but ultimately they fall profoundly silent and still."
"Shoot First," the new documentary film on Benson's remarkable career, directed by Matthew Miele and Justin Bare and produced by Bare, Heather Silverman and Gigi Benson, is an astonishing non-fictional motion picture that follows a great cinematic tradition. Coincidentally, the word "documentary" was coined by a fellow Scotsman, filmmaker John Grierson in 1926, whose principles of documentary were that cinema's potential for observing life could be exploited in a new art form that interprets the modern world and can be more real than the acted alternative. "Shoot First" opens with Dan Rather's thoughtful observation, "I think it's rare, certainly has been in my experience, which you know in the moment that a moment is going to be suggested as a "legendary moment" or "iconic moment." Carl Bernstein is more blunt: "Look, I think Harry understands one great thing—that we ain't in the business of rocket science."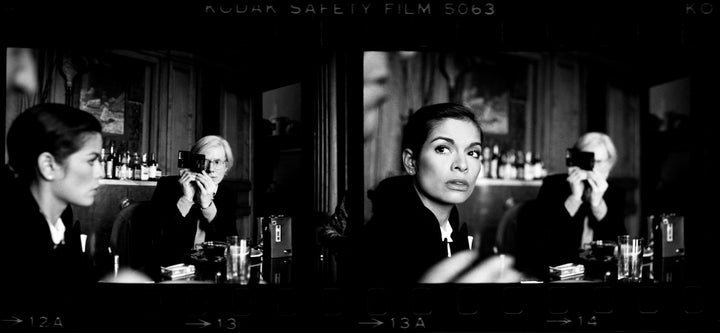 Throughout the film you get the feeling that this unassuming, transplanted national treasure feels he is just doing his job and pursuing his first love since receiving a small camera called a Coronet Cub from his father as a young boy. By the way, as the film reveals, this instrument that also would frame his career for a lifetime, initially was owned only two weeks, as the young boy with a penchant for Hollywood style pawned the camera for a stylish jacket that he had spotted in a Glasgow department store window. To this day, there is a genuine sartorial quality about this towering Scotsman, who sports his own trademark green silk handkerchief and tailor-made jackets from London. But personal fashion goes with the program, just ask Tom Wolfe or André Leon Talley, whose classic idiosyncratic style is woven into their clothes as well as their craft with the same invention, individuality and dignity that Benson displays in his life and his work.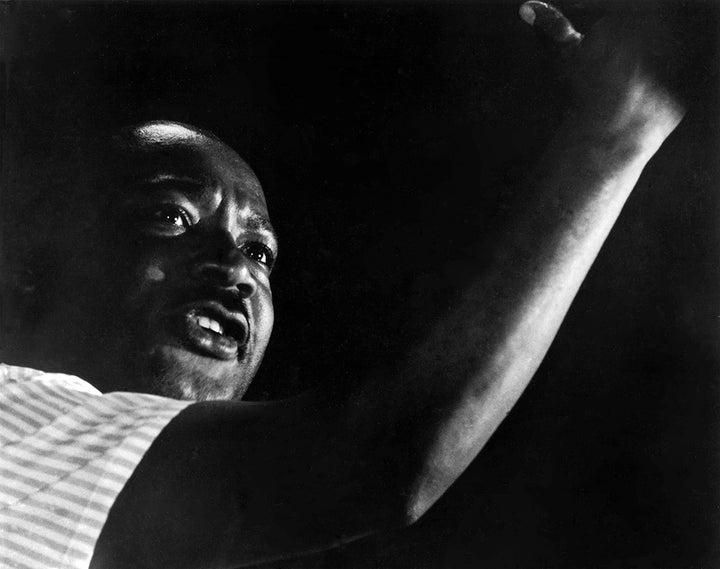 As the documentary makes clear, Benson is where he is as a renowned photographer due to sheer perseverance, sublime talent and an unusual knack for capturing incomparable images, whether it's a starving Biafran child with a waiting vulture in the background or the appalling arrogance and ignorance of a bragging imperial wizard from the KKK. He has photographed every U.S. president since Dwight D. Eisenhower, and was standing next to Senator Robert F. Kennedy when he was assassinated in the summer of 1968. Benson remarks in the film with some trepidation on the difficulty of steeling himself to photograph this horrific moment: "I kept telling myself 'this is for history, pull yourself together, fail tomorrow, not today.'" On a less somber, but very significant assignment, Harry received a royal request to shoot a portrait of Queen Elizabeth II. Christopher Baker, Director, the Scottish National Portrait Gallery, responded to my enquiry on that image, "Harry Benson's portrait of The Queen was a major commission for the Scottish National Portrait Gallery and one that has proved immensely popular. It was a great pleasure to work with Harry on this important project, especially as it followed his highly successful retrospective exhibition at the Gallery. The portrait photograph was taken at Buckingham Palace and is a thoughtful and affectionate image which has attracted a great deal of interest and respect whenever it has been shown. Harry has a formidable reputation in his native Scotland and this wonderful portrait has enriched it further."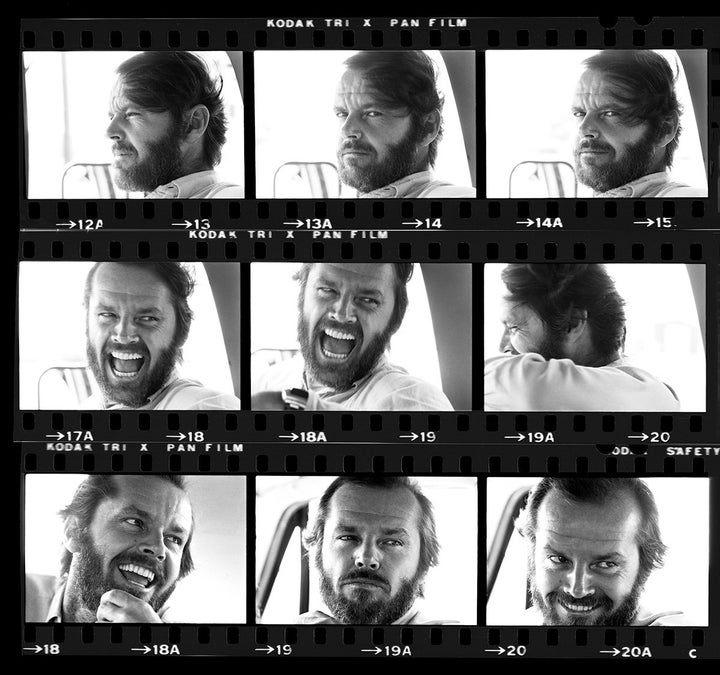 For a much more fanciful occasion, Harry reconstructs his serendipitous assignment to cover an unknown (at the time) rock group named The Beatles, who were shocked at the relentlessly screaming girls who greeted their first arrival in America. There is a shot where the four young, naïve lads look back up the airplane's stairs at Harry (who gets the shot!) with expressions that say, "Can you believe this?!" with the crowd of female fans in the background. One of Benson's most recognizable images shows the Fab Four in the midst of a gleeful pillow fight in a New York hotel room (prior to appearing on "The Ed Sullivan Show") arguably is one of the 100 most influential photographs of all time, according to Time magazine.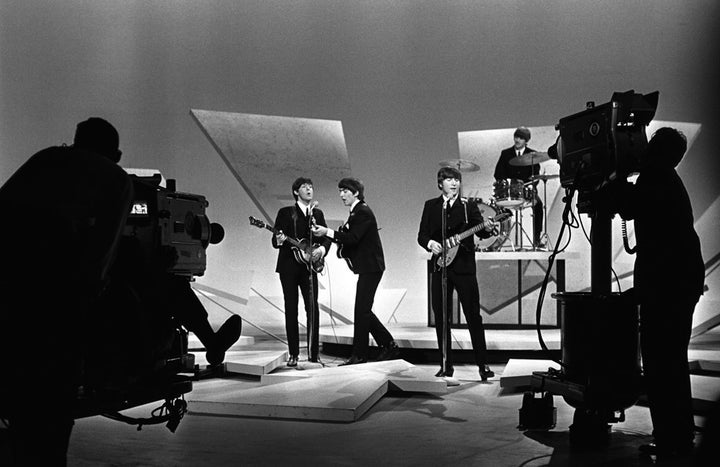 As the documentary continues and the amazing dialogue proceeds with interviews and testimonials from famous personalities, the viewer becomes mesmerized by these first-hand experiences, from touching descriptions of shooting a bald Elizabeth Taylor in her hospital bed after brain surgery, to Michael Jackson, who allowed him into his bedroom to photograph him with his infant son, and later insisted that Harry hand over his tweed jacket, a request that was repeated every time they met.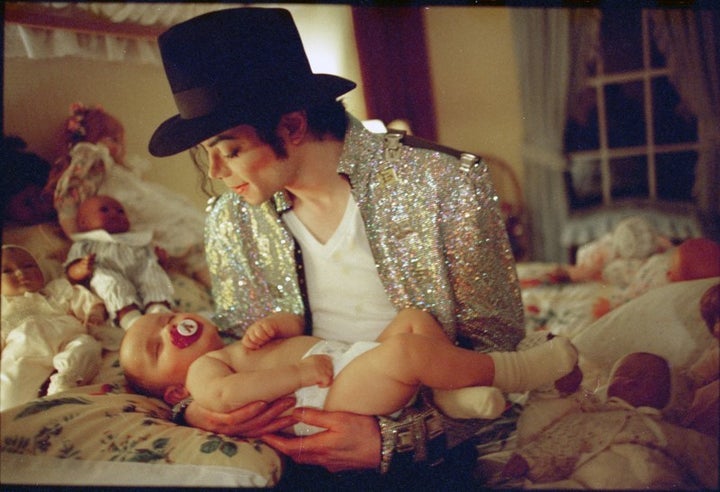 The list of extraordinary subjects disclosed in this film, and the fact that in one man's lifetime, Benson has recorded so many epochal events and individuals, seem hard to believe. With more than 100 People magazine covers and his pictures appearing regularly in The New Yorker or Life magazine, among others, modern journalistic photography has few equals: from a sneering Jack Nicholson to a shaving Joe Namath in the buff, from Warhol with Bianca to a topless Cornelia Guest, to a crowd of students cheering for Winston Churchill, these timeless depictions possess the critical characteristic of a genuine icon: a well-established, identifiable brand known and acknowledged especially for excellence, like an aged fine wine that has no match.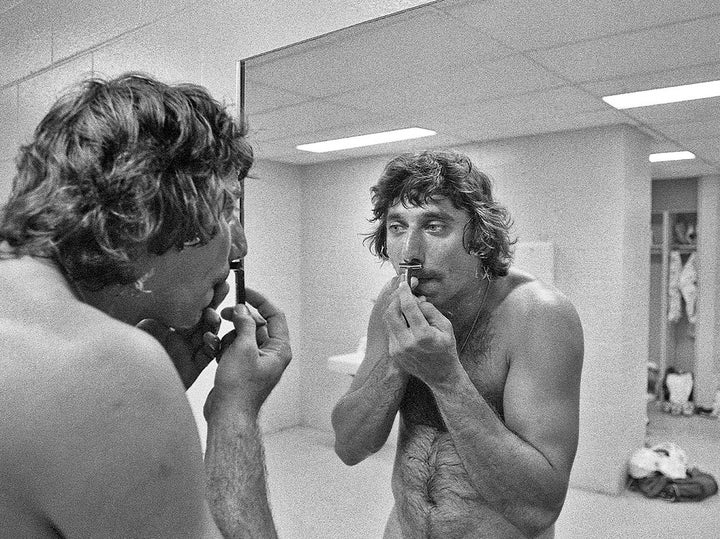 Whether it's an image of a lynching, a protest, a dog bite, a pillow fight, an assassination, a bomber, a funeral, a queen, a singer, an actor, a chess player, a freedom march or a rare shot of the elusive Greta Garbo, his career seals Benson as a class act that will be difficult to follow, as the film proves.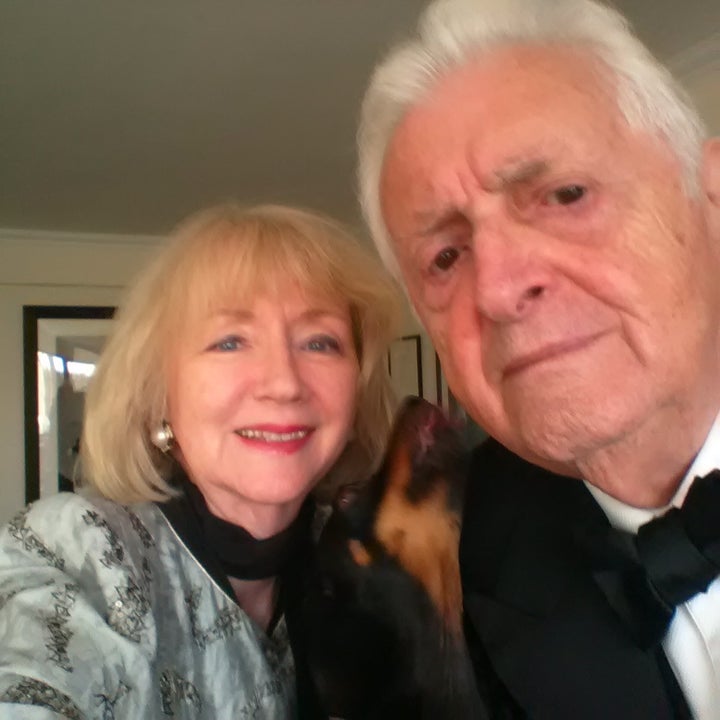 And through it all we see the laid back, confident maestro with a pensive stare and earned confidence year after year, who just plays himself as a lucky guy who had a tremendous opportunity and followed his burning ambition, and cared little about his own fame and fortune. I can imagine the answer to a final question about his life connected with the opening lyric of one of Benson's famous subjects, Louis Armstrong, whose classic song seems appropriate here: "You must remember this. A kiss is just a kiss, a sigh is just a sigh. The fundamental things apply, as time goes by."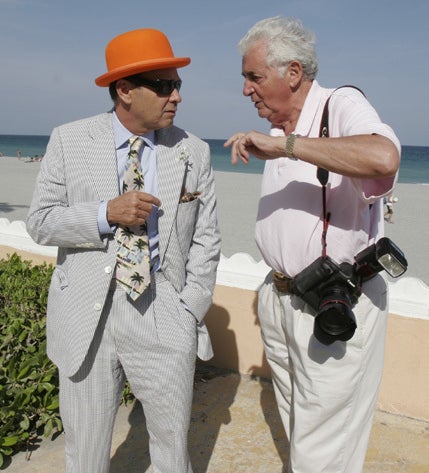 Related
Popular in the Community