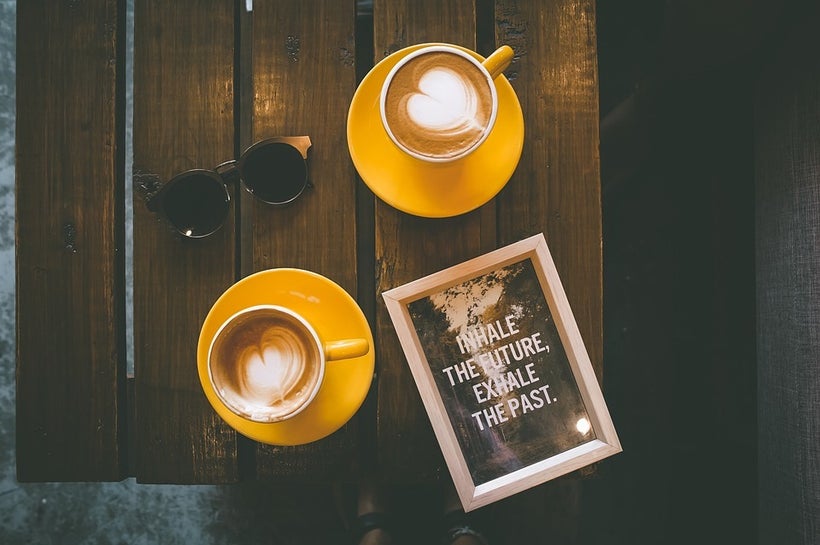 When The Life-Changing Magic of Tidying Up: The Japanese Art of Decluttering and Organizing hit the bookstores back in 2011, little did its creator, Marie Kondo, realize that it would revolutionize homes across the planet. The book quickly became a New York Times Bestseller and has been sold in more than 30 countries. It landed Kondo in the Time's "100 most influential people" list in 2015; her KonMari Method has claimed its place as the number 1 self-styled bible for anyone striving for practical closet organization.
Clutter and mess at home are said to be triggers for stress as it increases cortisol levels. Furthermore, it has an impact on productivity and motivation. Yet, most people remain oblivious to the clutter, which they inadvertently collect, or of the things they end up hoarding.
The KonMari method is rooted in the principles of Japanese values such as respect, gratitude, and happiness. In the book, Kondo details her meticulous approach to decluttering, closet organization and keeping a home tidy. The belief is that once a person has better arranged his or her home, it will have a significant change in his or her life and relationships.
In Japan, Kondo highlights that tidiness is simply, a way of life. Practices such as feng shui also encourage keeping a clean and organized living space. She contends that people should do spring-cleaning, along the mantra that a person should only ever keep the things that "spark joy".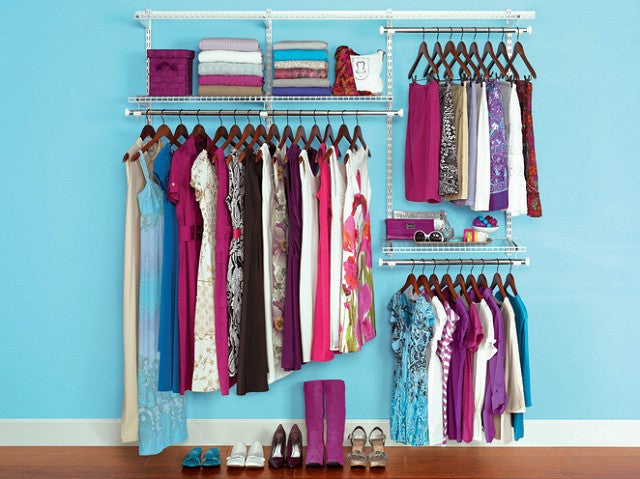 As more and more people started to log into her new closet organization concept, Kondo became known as "the most organized woman in the world." She credits her mother's interior design magazines as one of her biggest inspirations and confesses to being more interested in tidying up than playing when she was five-years-old. Yet, before becoming an organizing consultant guru, she spent several years being an attendantmaiden at a holy Shinto shrine, and studied sociology at Tokyo Woman's Christian University.
Speaking to Mercedes Benz, Kondo gave some advice to anyone wanting to embody what she has grown to represent.
"Keep your entrance area neat, tidied up and clean. You show and learn mindfulness this way. I recommend dealing with things carefully and with certain thankfulness regarding every single thing you own. While undressing in the evening, for example, I thank every piece of clothing and every accessory for everything it did for me that day."
She went on to explain that closet organization is merely one aspect of the KonMari method saying, "It is a step in raising one's own awareness. And of course, this awareness changes in regard to other areas, too – for example, in interpersonal relationships. When you find out that a friendship or a love does not do you any good or that it does not bring you joy, then you can let it go more easily after having applied my method."
"Our world is filled with chaos. For a lot of people, this begins in their own home. The perspective of a well-organized home gives us a clearer view of the things surrounding us. Therefore we sort out our belongings, our thinking approaches and ideals in a better way."
With supporters all over the world, many have attested that her innocuous closet organization steps have been life changing. Kondo has personally helped many clients, although with a long waiting list, a person could be waiting for half a year before getting to meet her.
Kondo discussed one such client, saying, "One of my clients, a journalist, worked over a long period for a large, well-respected publishing house. Everything seemed to be fine, yet she was often in a bad mood and looked at many things in a negative light. She also had little trust in herself and in the course of things. While she was learning to reorganize her home with the help of my method, she was beginning to question her everyday life and her way of living. In the end, she realized that she was unhappy with both of them. She quit her job, became self-employed and traveled around the world. Now she writes a lot about her experiences for magazines as well as in her own books. She is completely changed and satisfied with what she does and you can feel that."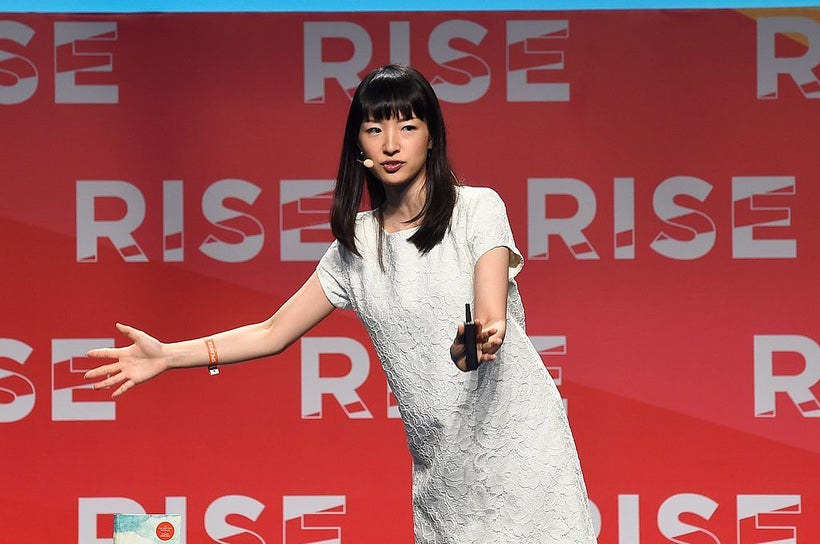 "In each case, it goes through a classical learning experience. The client I mentioned realized that she can decide for herself what makes her feel good and what brings her joy – and that it is ok to sort out everything else."
The KonMari method simplified in 6 steps:
The first step is to visualize the de-cluttered home environment. This may come to mean various things for different people. For some, this may signify embracing a space that encourages more creativity or a home that would be harmonious with family and friends.
2. Decide what is truly loved
The decision on what to throw away, donate or what clothes to recycle, is not simply about getting rid of things. The closet organization mantra that Kondo promotes is "Does it spark joy?", which is a correlation between the belongings and if they make the person happy.
She suggests that a good method of determining what should be kept is by looking at each item carefully and examining it. Ask more about what its purpose is and then the question to ask is, "Does this bring happiness?"
There are occasions where intuition overshadows rational, and it is something that Kondo herself encourages. In her book, she talks about an old Kiccoro t-shirt that she kept with great fondness from years earlier.
"These are the types of things you should boldly hold on to," she said. "If you can say without a doubt, 'I really like this!' no matter what anyone else says, and if you like yourself for having it, then ignore what other people think."
Many people can become guilty of hoarding, based on items with varying attachments. It may be an outfit they aspire to lose weight to again wear or keepsakes from events such as weddings and birthdays. They make mental excuses that conjure a circumstance where the item could somehow be used in the future. Yet, the reality is that many people have accumulated clothes, accessories, books or trinkets that they will ultimately use once or twice in a number of years.
Kondo states that many people become victims of hoarding due to either fear of the future or holding on to the past. She encourages being able to draw a line of distinction between the two, and instead live in the present.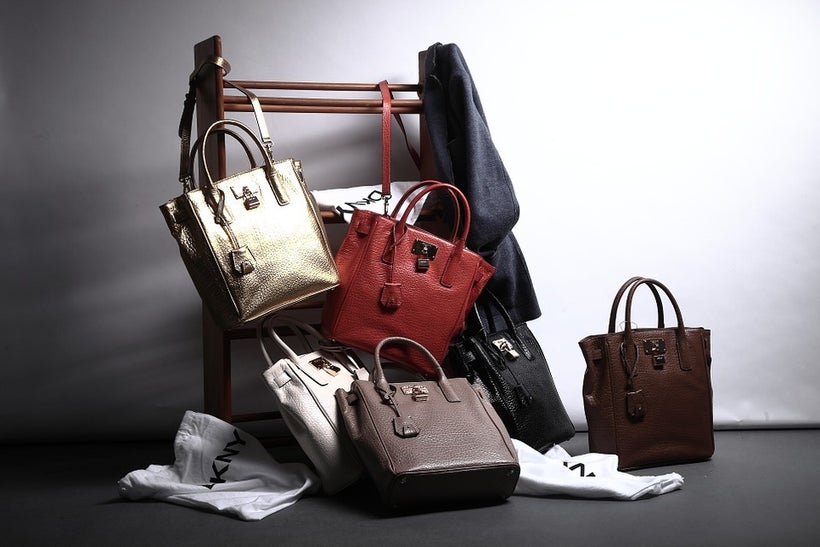 The KonMari method endorses the idea that by letting go of the things a person no longer needs, they are becoming more receptive to having things that they will love and as a consequence, welcome more joy.
While it may seem rational to de-clutter by room, it is far more productive to do so by categories, such as clothing or books. The reasoning behind this is that items are often scattered across the entire home, instead of being resigned to one particular room.
Arguably, the most famous KonMari method is the way in which Kondo advocates that clothes should be folded. Instead of the traditional way of folding items and laying them flat, they should instead be folded in a way to enable them to stand upright. The method is complex, with some users claiming that it took up to three months to perfect, yet many have substantiated the benefits. The basic procedure is as follows:
Fold one side of the item along the middle
Create a rectangle by folding the opposite side in a similar manner
Fold the garment in half again (lengthwise)
Fold again in half, and place it standing (upright) in the drawer
This helps to not simply save on space, but also to reduce the amount of wrinkles a garment will acquire.
6. Re-evaluate storage options
Once the closet organization has been completed, it may be rather easy to fall back into an old cycle. To avoid this happening, Kondo advises to stay away from storage boxes, which will simply accumulate more clutter. Instead, opt for easier solutions that might promote more minimalism.
"Like" and follow me on Facebook for more of my work.
* Article originally featured in SilkRoll
This post was published on the now-closed HuffPost Contributor platform. Contributors control their own work and posted freely to our site. If you need to flag this entry as abusive,
send us an email
.