This year marks my fifth year attending the LA Film Festival. The festival's new venue, ArcLight Cinemas Culver City, seemed more user-friendly and relaxed than its previous location in downtown LA. There was a wide range of African-American cinema presented this year, which must not go unmentioned as an important inclusion in light of the 2016 Academy Awards. The documentary competition remained the stand-out category for me, in particular, the three films: Political Animals, Olympic Pride, American Prejudice and Company Town.
It has already been announced that Political Animals (directors Jonah Markowitz and Tracy Wares) won the 2016 LA Film Festival documentary competition and I can clearly see why. Not only is the film beautifully made, but equally as important it follows a story that is little known in all its details. Every person not living under a rock, is aware of the LGBT human rights and equality struggle in America but this film takes us inside the Herculean effort led by four unbelievably courageous, openly gay women in the California State House of Representatives: Sheila Kuehl, Jackie Goldberg, Christine Kehoe and Carole Migden.
Olympic Pride, American Prejudice (directed by Deborah Riley Draper) is equally inspiring. Using incredible historical material and research, the film tells the story of 18 African-American athletes (16 men and two women) who participated in arguably the most controversial Olympics in history, the 1936 Berlin Olympic games. The film not only introduces us to all eighteen athletes--most, apart from Jesse Owens, are unknown to the general public--but it also gives us insight into their lives leading up to the Olympic games, their return to America as heroes under Jim Crow laws, and how they laid the groundwork for what would essentially become the Civil Rights Movement.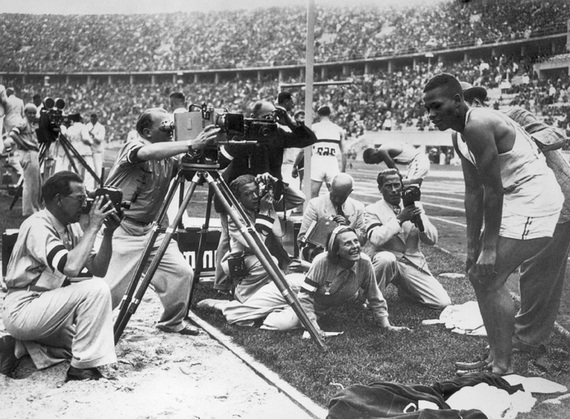 Still from Olympic Pride, American Prejudice, a film by Deborah Riley Draper 2016, Coffee Bluff Pictures
Crossett, Arkansas, the setting of Company Town (directors Natalie Kottke-Masocco and Erica Sardarian) is a small town I've never heard of prior to this documentary. This important film exposes the horrific environmental impact that Georgia-Pacific, a Koch Industries-owned company, has had on the tightly-knit Arkansas community. The filmmakers follow Pastor David Bouie and former employees of Georgia-Pacific who describe well-documented environmental issues and recount many deaths by cancer of loved ones and neighbors over the years.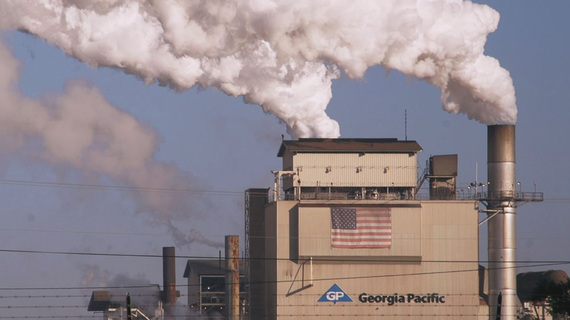 Still from Company Town, a film by Natalie Kottke-Masocco and Erica Sardarian 2016, Act 4 Entertainment
Quite honestly I never considered myself a "political" person per se, but it seems that the very best documentaries do send, or at least clearly infer, a political message.
These films touched something in me, something about navigating a life of injustice with determination, and, against all odds, without assumed privilege. Though these films are often referred to as inspiring and they are, they are also informational in every way. As befits a great documentary, each film, in its own way, is empathetic: it allows us to imagine --and not just observe --the lives of its protagonists.
My week at the LA Film Festival could best be described as what I learned over my summer vacation. I learned about people and places, about issues and histories and of entire worlds I may otherwise have never known, except perhaps by means of a Google search.
Related
Popular in the Community