…Or Why Hollywood is (again) enamored with the musical.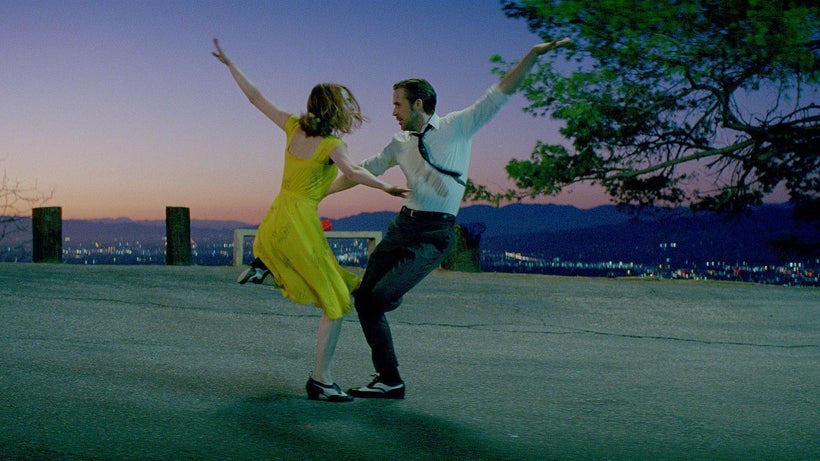 It's awards season! Though it may not feel that way, certainly if you've allowed yourself to fall victim to all the political "alternative facts" that dominate the airwaves, most of us — when we aren't marching for human civil rights — are doing our best to weed through the rapid fire onslaught of Academy Awards® screeners that are circulating. With an eminent deadline descending upon all those fortunate enough to wield a ballot, when the Oscars get handed out on February 26, this season has wrangled up some of the most interesting nominees signaling the broadening palette of filmmakers across the industry.
Certainly the most obvious difference this season is the genuine amount of diversity represented across all the categories and especially reflective of the aspiring interests and wide breathe of stories that are being told across prestige and mainstream movies. This year's film capture the spirit of biographical icons across the spectrum, as well as engaging tales of history lost to the ages, or quietly revelatory. There is one particular project that exploits a genre that resurfaces every now and then to remind audiences of its validity. This award season's critical darling is the musical La La Land starring Emma Stone and Ryan Gosling.
Though these two actors wouldn't necessarily be immediately associated with song and dance, both boldly ventured into their careers as entertainers by first exploring the avenues open to them as singers and dancers. Once assimilated into Tinsel Town's elite, the two would land high profile dramatic roles and big blockbuster pictures, before falling into the whimsical world of writer/director Damien Chazelle, who now finds himself in the unique situation of the only nominee this year to have helmed a musical — that is not based on a Disney animated classic. Clearly the 32 year-old's connectivity to music as evidenced in 2014's hit Whiplash has brought him here.
The comparisons to An American in Paris 1951's musical directed by Academy Award-Winner® Vincente Minnelli and starring Gene Kelly and Leslie Caron, keep pressing the relevancy of the musical genre in cinema, though Paris inspired in a way that La La Land can only hope to aspire to. Yes, Chazelle translated then adapted the charm of Minnelli's film, and made it contemporary, but perhaps there in exists the limitation of this parallel. By today's standards of pop-virtuosos and primetime programming that breaks into song to elaborate on its narrative, La La Land — in essence an ode to the allure of Los Angeles — has been done better.
La La Land effectively evokes its romance and balances the promise of true love between its leads and the "true life" they will inevitably find themselves inhabiting, the film ultimately doesn't soar on the less than exhilarating ability of its leads. That by no means is to suggest that Stone and Gosling aren't two of the most remarkably gifted performers of their generation and have nothing to prove to audiences anywhere, anywhere — they are each in their own right brilliant stars — but in the context of the formulaic concoction that is La La Land it just fizzles like a flat soda, when it should have all the bubbly of a champagne brunch.
Still La La Land in an open season as broadly stroked as the rest of this year's Best Film contenders has demonstrated with great promise the remarkable possibilities…the film has given hope that the musical genre that still several high notes and bigger numbers left to capitalize on and bring home the golden statue in clear symphonic harmony.
Calling all HuffPost superfans!
Sign up for membership to become a founding member and help shape HuffPost's next chapter
This post was published on the now-closed HuffPost Contributor platform. Contributors control their own work and posted freely to our site. If you need to flag this entry as abusive,
send us an email
.