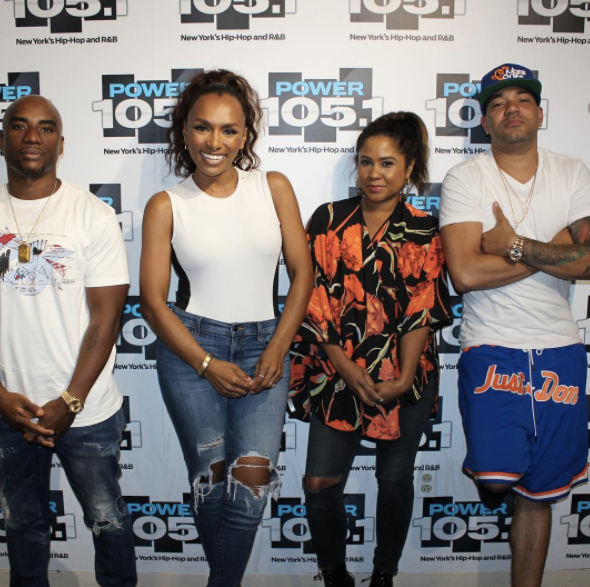 Empathy - the ability to understand and share the feelings of another.
This past weekend, I watched in horror and disgust a viral video posted by a nationally-syndicated radio talk show denigrating and devaluing the lives of Black transgender women.  I am a black cis-gender man and father to a 6 year-old transgender daughter and am absolutely horrified that hateful rhetoric and bigotry permeates freely in the media, targeting the lives of Black transgender women and girls. Girls like my own daughter. Here's my response to that radio interview. It's a shame the comedian who made the comments thinks it is funny. I don't expect him to apologize. Ever. It's more a question of how secure he is with his sexuality that he would feel so upset to find out he had sex with a woman who was transgender that he said she would have to die. Really, dude?
The comments on the radio talk show came following a segment with the incomparable Janet Mock, a trans woman of color.  The misgendering and joking about murdering trans women is not funny, it's hateful. And that hateful rhetoric was not confronted and rectified during the interview.  
This type of insensitivity has been consistently promoted and systemic through generations, including within the Black community.  Black trans women are a constant target of violence, in fact a few months ago I learned that a childhood classmate of mine was one of the murdered Black trans women this year. Every time I learn of another death, or hear rhetoric promoting violence, as a father I instantly think of my beautiful daughter. Just like all people, she deserves to grow up able to love and be loved and free from violence or discrimination.
Every time we let any hate speech fester without rebuke, we perpetuate a future where kids and adults like my own child could be the next target for violence merely for catching the eye of a man so insecure in themselves that they would resort to violence because of attraction. We cannot allow that mindset to go without consequence. We cannot treat that daily threat of violence as normal.
We have the freedom to say what we think and we feel. We also have the freedom to stand up against hate speech and make clear that bigotry will not be tolerated. We are not in the world alone. Black trans women should not fight intolerance and bigotry alone. We must all stand up against transphobia and continue to find ways to bring the Black community together rather than promoting ways to keep us separated.
The lack of empathy within the black community to support trans folks and the greater LGBTQPIA community is not surprising. It's disappointing. It's troubling. We seem so far removed from generations of our parents, grandparents, and great-grands who were mistreated because of who they were. We are not. We are not even 60 years removed from the Civil Rights Act. Does this generation REALLY understand what that landmark was all about? I'm afraid we have failed my generation and younger at opening their eyes on focusing the importance to stand up for equality for all. For generations we have been desensitized to understanding our own obstacles within. Black Entertainment Television (BET) used to be a cultural haven for diversity within the black community. Now, it's just the black version of MTV pandering to the constant stream of celebrity news. Is there a place on TV where we can talk in an intellectual manner about the challenges that we face regarding inequality - racial, gender, wage, and have conversations on mental health?
Wake up black folks. We got work to do internally. As I stated in my video response to Lil Duval, do better. Uplift one of another instead of thinking of how you best the next person. We all have obstacles to get around - what are you gonna do help each other?
Lastly, we need to help everyone in the black community. Period. Some of us need to get new jokes because the ones you talk about now are not funny. I get it. They take us out of our daily problems and make us laugh. Unfortunately, this low-brow humor caters to ignorance and simpleton antics. Start being creative. No more Madea movies, please. Stop making jokes at the expense of others.
Why be racist, sexist, homophobic or transphobic when you could just be quiet?
And...DO NOT SAY YOU WOULD KILL BLACK TRANS WOMEN!
Black, Cisgender, Heterosexual, Man, Father, Advocate