Below are The Lake And Stars' latest campaign images, featuring a mother and her 19-year-old daughter embracing in revealing lingerie.
Sexy? Beautiful? Extremely awkward? We just can't decide.
Then again, that's exactly what Nikki Dekker and Maayan Zilberman, co-owners of the New York-based lingerie and swimwear label, are aiming for. They have us talking about it and have you reading about it, looking at it, and possibly walking into their new store because of it.
"A lot of the themes that we're dealing with are about psychology between women as they're growing up and dealing with family politics or women in the workplace," Zilberman told The Huffington Post. "We always poke fun at these ideas that people take really seriously, but we're trying to make it so that people can talk about it and have a sense of humor about it."
The mother and daughter pictured in the campaign are not models by trade, Zilberman said. They are just her next-door neighbors in Brooklyn, everyday women, who seem to have an interesting relationship. "They're always so loving and tender towards each other," Zilberman said.
"That's what really drives the collection and what drives the photos: these women who are experiencing something that we're not necessarily experiencing. I wanted to present portraits of them so that people would see the chemistry that they have. I think it's really rare, you don't see a lot of that."
No, we certainly don't see mother-daughter duos embracing in sheer underthings. Scantily clad women is nothing new in fashion advertisements, but there is something extremely unconventional about the way The Lake And Stars had the mother-daughter pair pose so provocatively.
"There's no shock value here. We're not trying to make people feel uncomfortable in order to provoke dialogue," Zilberman said. "We're just trying to confront some of these issues that I think people aren't really talking about so much."
Zilberman, who is in her early 30s, said that the goal of the campaign is to spark discussion about how younger generations of women relate to older generations of women, and vice versa.
"So for our customer, for our viewer to see these photographs, you're confronted with this feeling of 'who's the sexy one?' Because there's always someone who's sexier and there's always some kind of competition going on; there's always a tenderness going on; there's always a tension," she said.
"We're opening it up to think about: Is it OK for a mother and daughter to feel tender toward each other? And what happens when they're in sexy clothing?"
Taking a look at some of The Lake And Stars' latest campaign images below, have they gone too far? Or is this a creative way to start an important conversation?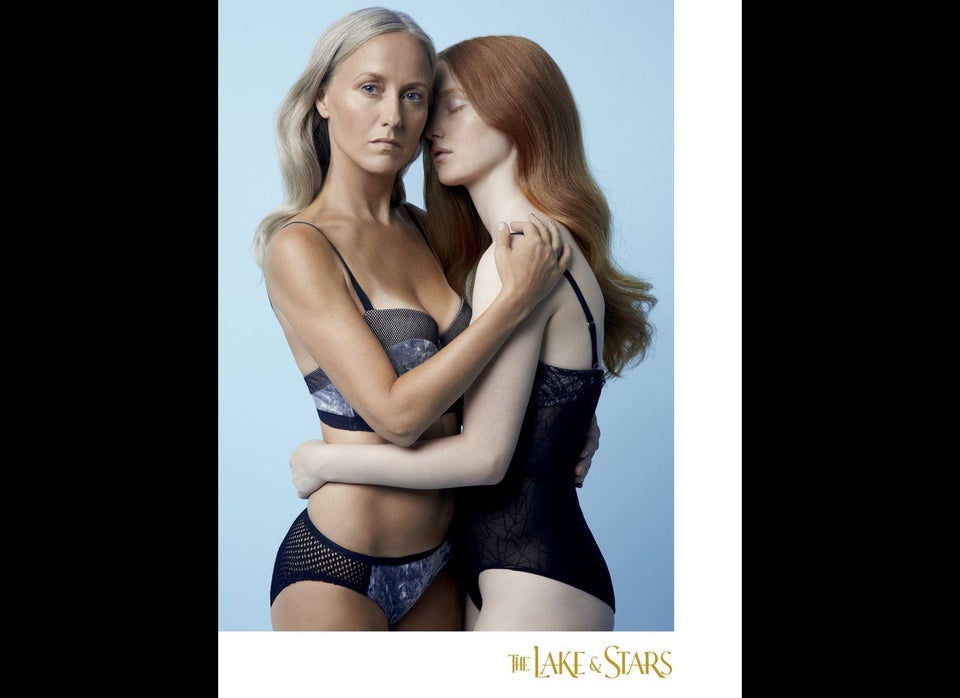 Related
Popular in the Community